Garnock Floods is a low-lying floodplain pasture with shallow pools and marshy areas. The reserve is grazed by cattle to keep the ground suitable for wildfowl and waders that flock here during winter. Kingfishers have been seen along the river and many songbirds can be heard in the woodland.
Why visit?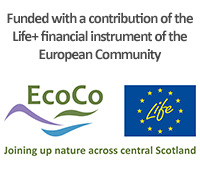 Highlights include:
Wildfowl and waders
Riverside walk
Best time to visit?
Spring/autumn for passage migrants
Winter for ducks
All year for river life and birds
Visit for:
Other information
Garnock Floods is one of the Irvine Greenspaces.