The return of beavers to Scotland has won a public vote to be named 'Wildlife Success Story of the Year' in the 2017 BBC Countryfile Magazine Awards.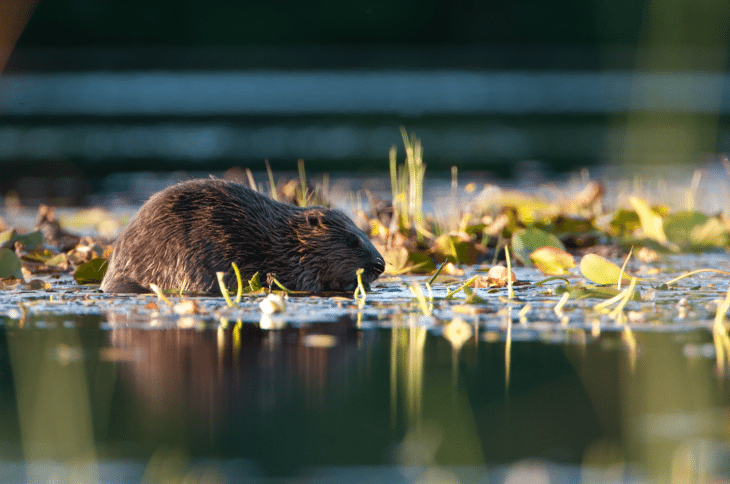 The species was one of four shortlisted in the category following its successful reintroduction.
The award has been welcomed by the Scottish Wildlife Trust and Royal Zoological Society of Scotland, the two lead partners in the Scottish Beaver Trial.
The Trust's Director of Conservation Susan Davies said: "The reintroduction of beavers to Scotland's lochs and rivers is a true success story, a milestone for conservation, and a huge opportunity for restoring important habitats. I'd like to thank the thousands of people who gave the species their support and helped beavers to win this important award."
Barbara Smith, Chief Executive of the Royal Zoological Society of Scotland, said: "We're delighted to see the return of beavers recognised by readers of BBC Countryfile Magazine and the wider public. This award is another example of the continued public support for beavers both in Knapdale and across the country. This is vital if the species is to re-establish itself across much of its former range in Scotland and further afield.
Andrew Bachell, Director of Policy & Advice, Scottish Natural Heritage added: "I'm delighted to hear the Scottish Beaver Trial has won this award, and I'd like to give our congratulations to everyone involved in this remarkable project. The return of beavers to Scotland is great news for Scotland's nature with benefits to many habitats and species. We look forward to working with partners in the coming years to build on the work done at Knapdale."
Beavers are back for good
Beavers were hunted to extinction in Scotland over 400 years ago. Their successful reintroduction follows decades of work, in particular the Scottish Beaver Trial, a five-year partnership project between the Royal Zoological Society of Scotland, the Scottish Wildlife Trust and host Forestry Commission Scotland to undertake a time-limited, five-year trial reintroduction of Eurasian beavers to Knapdale in Mid-Argyll.
In November 2016 Roseanna Cunningham, Cabinet Secretary for Environment, Climate Change and Land Reform, announced that beavers would be given protected status and allowed to stay in Scotland. The marked the first formal mammal reintroduction in UK history and a real success story for Scottish conservation.
The Trust and the Royal Zoological Society of Scotland are currently working up proposals to increase the numbers of beavers at Knapdale.