The real badgers of…Falls of Clyde
This post is brought to you as part of Badger Week, a partnership between Scottish Wildlife Trust and Scottish Badgers.
Picture the scene. It is an evening in late spring at the Falls of Clyde reserve. The sun is setting, but the rocky banks of the gorge and the soft woodland floor give off a warm glow left by the lengthening, summer-promising day. Shafts of golden light frame now-silent footpaths. A dipper zit-zits its way upstream to the safety of its nest for the night.
Some animals, however, are just waking up.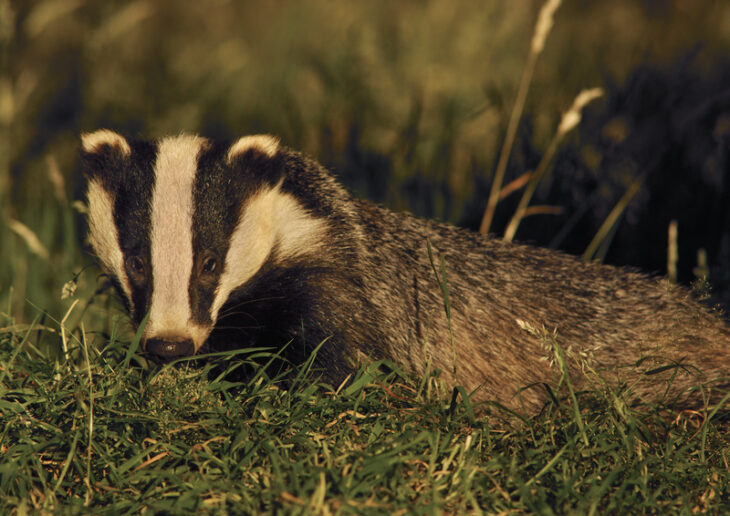 After spending the day tucked up underground, resting in sleeping chambers stuffed with grass and leaves, the badgers at Falls of Clyde are stirring into life. The daytime rhythm is changing to something quieter, with no more vibrations from heavy feet up above. The night shift has begun.
Sensing that the coast is clear, badgers will begin to emerge from their setts in search of their favourite food – common earthworms. This species has the attraction of being both large and inclined to come up to the surface of the soil, making them easily accessible. On a good, humid night an average sized badger might get through half a kilo in just a few hours.
Badgers have found a happy home in this section of the Clyde Valley. We know of at least six well-established main setts, where larger groups – or 'clans' – live together. So what makes this area such a haven for them?
Desirable property
One thing we know is that although badgers are resourceful and will build setts in many unusual places, the best sites for them are convex slopes with easy-to-dig, free-draining soil. The many banks and terraces of the Falls of Clyde are therefore an ideal setting in this regard. They also like to build within – but near to the edge of – woodlands, and so the strips of native broadleaf and planted conifer that flank the river before becoming farmland are also highly suitable.
Some of these trees are relics of what would once have been a much more extensive woodland system, surviving primarily because the steep and rocky ground could not be used for agriculture. Over time, it seems likely that badgers would have moved in from surrounding areas as suitable habitat was reduced elsewhere, building setts that may have since been handed down through many generations of animals in the same group.
A well-stocked larder
What we can deduce – from the number of clans living in such close proximity – is that food is abundant and that each clan must be able to sustain itself within a relatively small territory. This is perhaps because what a badger considers 'food' is a very broad definition indeed. Although badgers may have a preference for worms, they are also known to consume birds' eggs, fruits, cereal crops, mushrooms and even small mammals and birds. They are in fact one of the most omnivorous carnivores around. While they like to build their homes in the Clyde Valley's woodlands, the open fields around also make excellent habitat for foraging.
Space to breathe
Finally, the limited disturbance on the reserve – few roads and only small numbers of people in the evening when the badgers are active – also make the Falls of Clyde a safer place to raise cubs than more urban spaces. It helps too that the reserve's ranger team are on hand to keep an eye out for any potential problems and manage the site in a way that enables the clans to live as peacefully as possible.
Badgers rightly hold a special place in our imaginations, and if you want to see them in their natural habitat…you can! We recommend that you book onto one of our regular badger watch sessions, which in normal years take place throughout the summer. Unfortunately, these sessions have had to be postponed for the time being due to the current government restrictions on movement and gathering, but we very much look forward to welcoming you in the future.
Find out more here.
Patrick Endall, Falls of Clyde Seasonal Ranger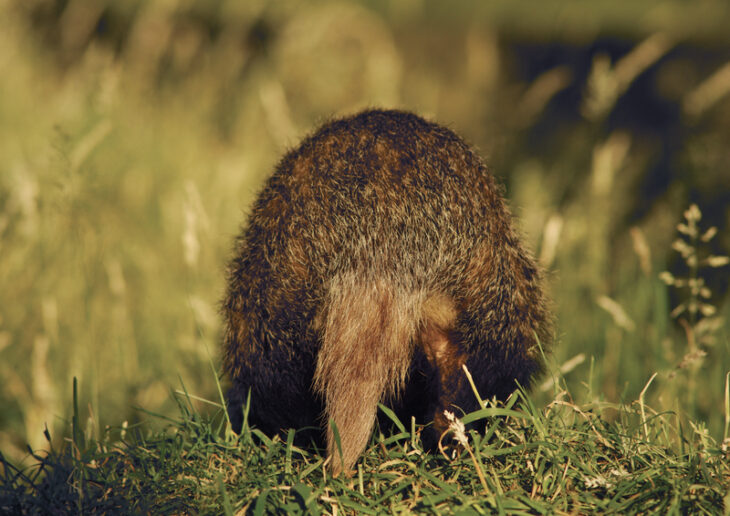 Help protect Scotland's wildlife
Our work to save Scotland's wildlife is made possible thanks to the generosity of our members and supporters.
Join today from just £3 a month to help protect the species you love.
---
Preface
This post is brought to you as part of Badger Week, a partnership between Scottish Wildlife Trust and Scottish Badgers. Picture the scene. It is an evening in late spring …