Let's show a bit more respect to fungi!
It seems we have been brought up in a world where it is deemed acceptable to stomp on fungi. In doing so we are destroying these fruiting bodies of the fungus, of which there is a much larger interconnected underground rhizosphere or 'root-like' structure. I am not sure how we ever got to this point. I don't think anyone would ever say stomping on flowers was an 'ok' thing to do, but it is seen almost as a game for young children to squash these, dare I say it, fascinating fungi.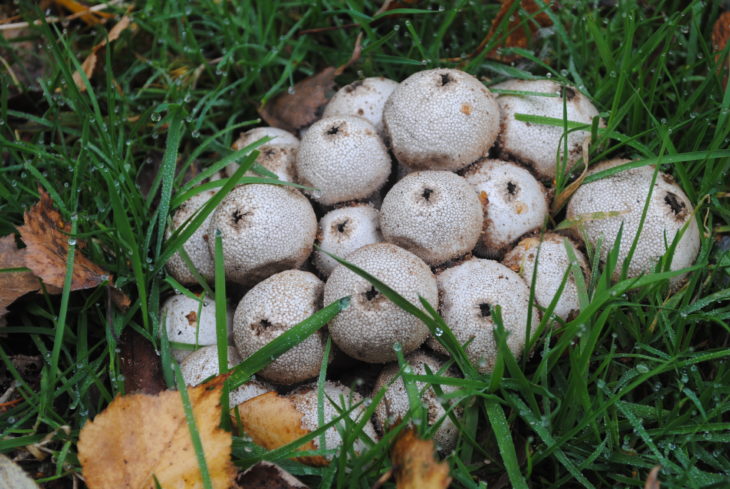 When people think of fungi, or wild mushrooms, I'm sure most thoughts go towards how poisonous and therefore how dangerous they are, however only the minority will do you serious harm. That's not to say that you should head out tomorrow and eat all that you find. But I am suggesting we value their importance in the environment.
Fungi are in fact vital to our ecosystem and many trees and plants would not survive without them. Fungi have symbiotic relationships with plants called mycorrhizae. The fungi colonize the root system of a host plant, providing increased water and nutrient absorption capabilities while the plant provides the fungus with carbohydrates formed from photosynthesis. Most mycorrhizal associations will be beneficial for the plants, however we more often here of the fungi that form pathogenic relationships and harm the plants or even kill them.
The mushrooms that we see whilst out walking are in essence the flower of the main fungi body. They release reproductive spores into the environment and these spores then start new fungal communities. I think most of us will remember at some point, as a child, jumping on puffballs to see the powdery spores released into the air. I think if I'd known then what I know now, I would have decided to leave the puffballs in one piece!
Laura Preston, Falls of Clyde Ranger
Help support our vital work and join us today!
Help protect Scotland's wildlife
Our work to save Scotland's wildlife is made possible thanks to the generosity of our members and supporters.
Join today from just £3 a month to help protect the species you love.
---
Preface
It seems we have been brought up in a world where it is deemed acceptable to stomp on fungi. In doing so we are destroying these fruiting bodies of the …