Bog Day 2021: Raising the 'bog standard' at Cander Moss
To mark Bog Day 2021, we take a closer look at Cander Moss, one of our reserves in Lanarkshire, where we are working to improve the health of this important habitat.
A rough patch of brown-looking land directly next to a motorway may not seem the most obvious location for a nature reserve, but the Trust is helping wildlife to thrive in some unlikely places. 
Cander Moss is one of our lesser-known sites. It's not easy to access, there are no footpaths, and it is brutally exposed to the elements – whether that's blazing sun, driving rain or roaring wind. However, it is also one of the few remaining areas of raised bog in South Lanarkshire, and therefore worth looking after.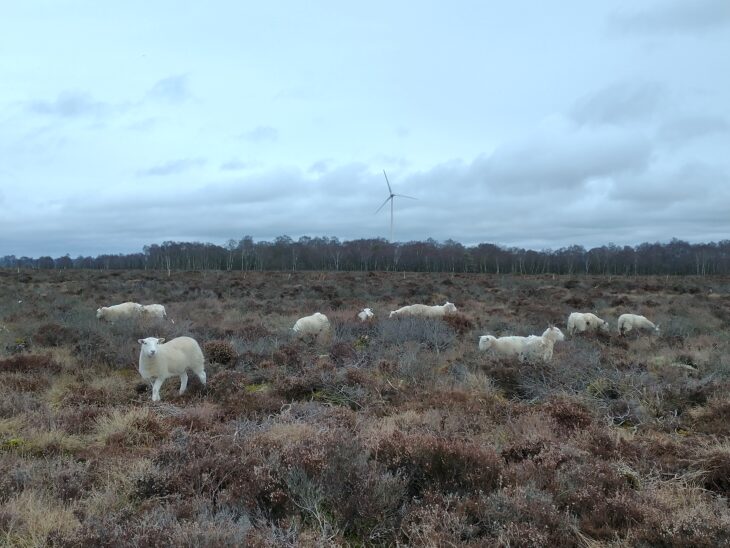 What are raised bogs? 
Raised bogs are formed primarily of peat mosses, sedges and shrubs, which act as giant sponges for rainwater. A lack of oxygen and high level of acidity underneath this surface layer causes the older, dead vegetation to partially decompose and slowly become deep layers of peat – a process that takes thousands of years. 
In the past, the peat was dug up for fuel, or the bogs were drained and cultivated, severely damaging the delicate communities of mosses, lichens, plants and insects that live on them. Now however, their value in terms of biodiversity and carbon storage are increasingly recognised, and efforts are being made to help the remaining areas recover and thrive.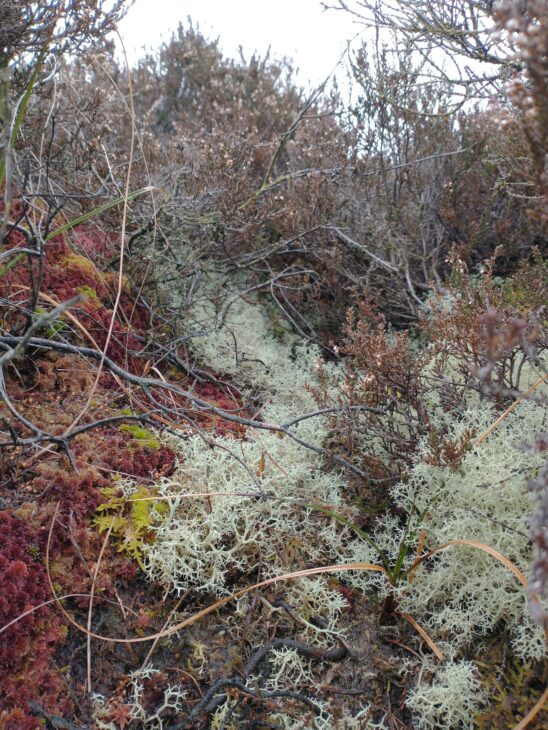 Bogs are havens for all sorts of animals too – ground nesting birds such as skylarks, snipe and meadow pipits, rare spiders and other invertebrates, butterflies such as the large heath and small mammals like shrews. The tussocky, undulating surface provides excellent cover from predators and a safe place to rear young. 
How do we look after them? 
The main aims of managing a raised bog for conservation are: maintaining a high water table, minimising growth of trees and maintaining a diverse heather structure that enables small plants and lichens to flourish. This can be achieved by infilling historic drainage ditches, cutting down trees that have already established and introducing animals to graze the site appropriately. 
Over the years we have implemented a number of these methods; this summer, we have been trying out grazing. From late March to the end of June, a flock of sheep were put on a section of the bog to assess how effectively they could control the vegetation. What we were most keen for them to eat was birch – a 'pioneer' species that is often one of the first trees to colonise open ground. Trees are a sign that the conditions are becoming too dry, and their growth can also cause the bog to dry out further. 
Creating the compartment was quite time-consuming as the bog surface is very challenging! What with the many tussocks, holes, hidden tree stumps and pools of wet moss you can sink up to your knee in, putting up a long temporary electric fence was not straightforward. It has done its job though, and so have the sheep: look at the picture below to see the difference for yourself.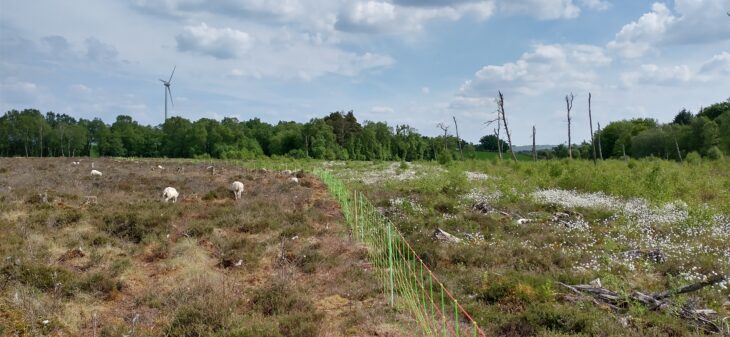 In fact, they did such a good job that we expanded the compartment so that they could graze more of the bog for the remainder of their stay. They have now been moved on to greener pastures, but we look forward to their return next year. Hats off to the flock. 
Patrick Endall, Falls of Clyde Seasonal Ranger 
Help protect Scotland's wildlife
Our work to save Scotland's wildlife is made possible thanks to the generosity of our members and supporters.
Join today from just £3 a month to help protect the species you love.
---
Preface
To mark Bog Day 2021, we take a closer look at Cander Moss, one of our reserves in Lanarkshire, where we are working to improve the health of this important habitat. A rough …