Falls of Clyde Recent Sightings- 29th May – 4th June 2017
So I am back this week and it has been another amazing one for sightings on the reserve. I think the highlight for me was the sighting of three swift flying over the reserve at 10pm at night after I finished my luxury badger safari.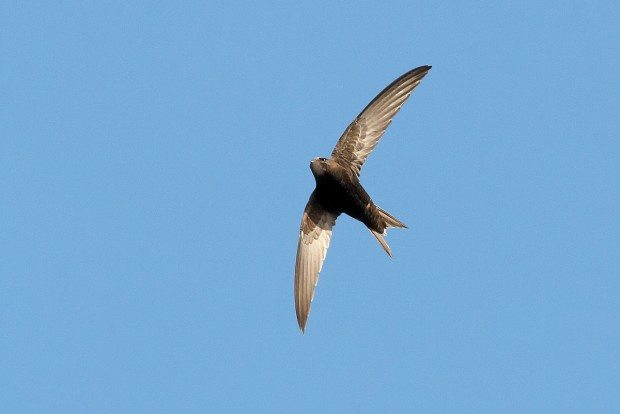 This leads us nicely onto our mammal sightings for this week. We have had sightings of our resident badger family with two adults and two cubs being spotted. We also have had regular sightings of roe deer and grey squirrel across the usual locations. There have also been sightings of both common pipistrelle and daubentons bats as I have seen both while walking from my badger watch.
For our wildflowers we have wild garlic growing on the corehouse side of the reserve. We also have herb Robert, yellow pimpernel, sanicle, redcurrant, dandelion, great wood rush, lesser celandine, marsh marigold, dog's mercury, alternate-leaved golden saxifrage, yellow rattle, opposite-leaved golden saxifrage, red campion, common dog violet, wood sorrel, bluebell, wild strawberry and pink purslane. We also have the addition of wavy bitter cress, creeping forget me not, white dead-nettle, meadow saxifrage, water avens, crosswort, greater stitchwort, pignut and globe flower. Please note due to some vandalism our self-guided flower trail is currently being reconstructed.
Moving onto the insects on our reserve this week we have had butterfly sightings of red admiral and green veined white. I managed to go out and do some moth trapping and got some great results with coxcomb prominent, four spruce carpet, three brimstone moth, white ermine, flame shoulder, small angle shades, two scalloped hazel, green silver line, pale-shouldered brocade and iron prominent.
For our birds on the reserve we have had sightings of a lot of fledglings on the reserve with great spotted woodpecker, robin, wren great tit, blue tit, blackbird and song thrush all have young out on the reserve. Other sightings include swallow, sand martin, grey heron, grey wagtail, dipper, chiff chaff, willow warbler, blackcap, coal tit and three mute swans.
Finally to our bird reports near the reserve there has been a sighting of a male reed warbler singing at Newshot Island local nature reserve. There have also been reports of 15 crossbill flying over Palacerigg Country Park.
Feel free to send in your local sightings to fallsofclyde@scottishwildlifetrust.org.uk.
Mike Butler – Falls of Clyde Seasonal Ranger, Scottish Wildlife Trust
Help support our vital work and join us today!
Help protect Scotland's wildlife
Our work to save Scotland's wildlife is made possible thanks to the generosity of our members and supporters.
Join today from just £3 a month to help protect the species you love.
---
Preface
So I am back this week and it has been another amazing one for sightings on the reserve. I think the highlight for me was the sighting of three swift flying …