Identifying Garden warbler and Blackcap song
One bird I have never knowingly seen or heard is a Garden warbler. This may come as a surprise to many of you, however I'm not a big birder and it's one of those birds I have never really thought much about. This year is different though, I've been trying to spot all the birds on the Falls of Clyde birds list and a Garden warbler should in theory be relatively easy. A couple of years ago, my Seasonal Ranger Adam Jones spotted a Garden warbler, you can read about it here.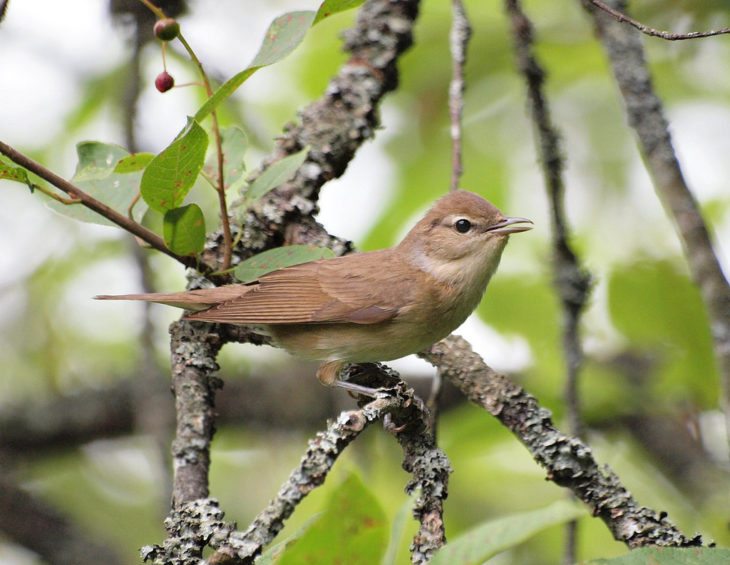 The Garden warbler is distinctive so much in that it has no distinguishing features. It is the epitome of the 'little brown bird' and is often described as 'a very plain warbler'. Although its name suggests it may visit your garden, it actually prefers coppiced woodland, woodland edges and woodland rides. It is a migratory bird, arriving in late April and then gone again by mid-July. It is also very secretive and is very seldom seen as it likes to spend most of its time hidden in the woods.
This is when knowing bird song comes in very handy. They do sound rather similar to a Blackcap and learning Garden warbler song is one of the key identification challenges in British birding. There are clues though. Blackcap song is rich, bubbly and fluty, phrases are clear and the song seems measured and considered and doesn't seem hurried. At times Blackcap song can have an almost melancholy feel to it. Garden warbler song has some very rich fluty notes but overall the song can seem very hurried. It seems that once the bird has started to sing, they don't know how to stop. A bit like a pebble rolling downhill. They also sing harsh, scratchy notes and will switch between these and the rich, fluty notes with ease. My advice is that you learn the more common Blackcap's song first and then you will know what to listen out for with Garden warbler.
Laura Preston, Falls of Clyde Ranger
Help support our vital work and join us today!
Help protect Scotland's wildlife
Our work to save Scotland's wildlife is made possible thanks to the generosity of our members and supporters.
Join today from just £3 a month to help protect the species you love.
---
Preface
One bird I have never knowingly seen or heard is a Garden warbler. This may come as a surprise to many of you, however I'm not a big birder and …