I am sad to say that I have spend little time on the reserve in the past week because I have hurt my foot, at the moment I can put little weight on it and a website (reputable I might add), tells me it, 'usually goes in time'. Needless to say it his hard to remain positive so I have been vicariously living through my Ranger Team in a bid to boost my mood!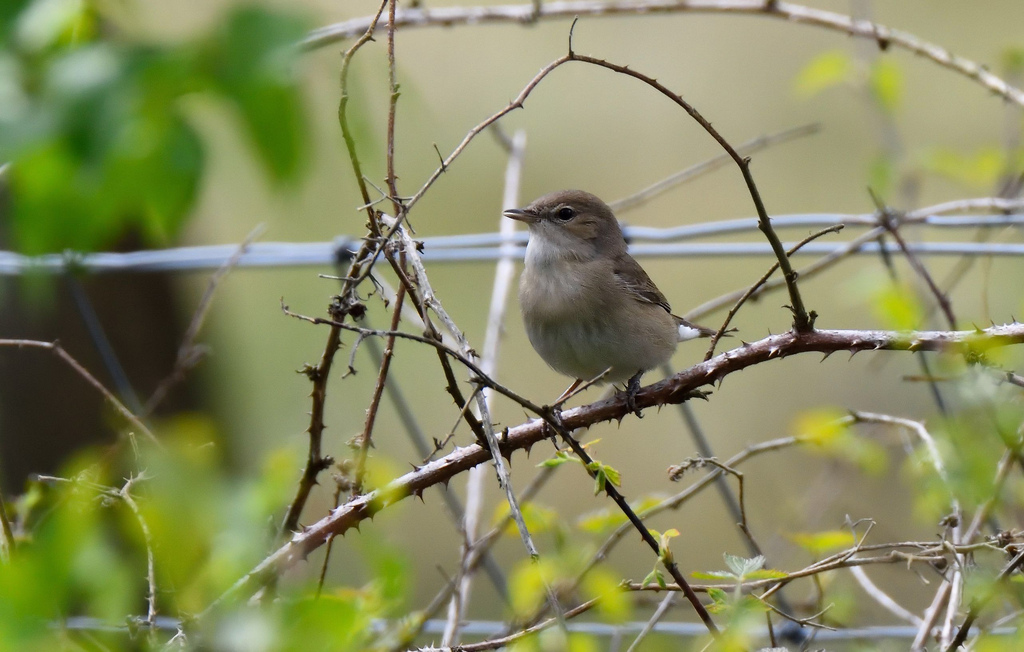 If you follow us on Facebook you may have heard that the otter we keep seeing up near Bonnington Linn is in fact a mink, this makes me happy because instead of missing amazing sightings of an otter, I'm just missing amazing sightings of a mink. They can be troublesome creatures, especially for water voles but considering we don't have suitable habitat for little 'ratty', I am not to upset, especially as I know our local otters will fend them off in good time.
Adam recently saw a garden warbler, which I am sure I have seen but not knowingly. This has caused me to 'up my game' and do a little bit of research so next time I will know I saw them! Having just read about them on the RSPB website, I think I am going to struggle, this is what they say, 'A very plain warbler with no distinguishing features (a feature in itself!). It spends a lot of its time in the cover of trees and bushes and can be more difficult to see than its relative, the blackcap. Despite its name it is not really a garden bird, except in mature gardens next to woods. Its song is similar to that of a blackcap, but has longer mellow phrases.' Wish me luck!
Laura Preston – Scottish Wildlife Trust, Falls of Clyde Ranger
Help support our vital work and join us today!
Help protect Scotland's wildlife
Our work to save Scotland's wildlife is made possible thanks to the generosity of our members and supporters.
Join today from just £3 a month to help protect the species you love.
---
Preface
I am sad to say that I have spend little time on the reserve in the past week because I have hurt my foot, at the moment I can put …