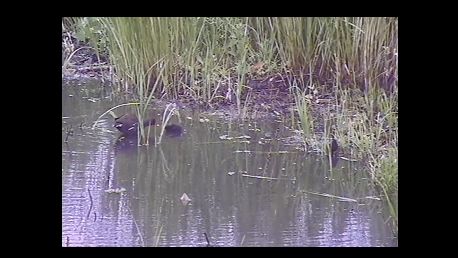 Probably the most exciting sightings this week have been the 3 Moorhen chicks. 2 were first seen on the 15th, with 3 sighted today at the Kingfisher Pond outside the Visitor Centre viewing window. After watching the 2 adults collect nesting material earlier on this year we weren't sure if we would see any chicks, so 3 is great news.
Keeping with the rail family, a Water Rail chick was also seen this week at the Bank of Scotland hide on the 17th. Another unusual sighting was a Peregrine Falcon seen catching and consuming a Redshank just outside the Visitor Centre on the 14th.
Other sightings this week include a Sparrowhawk seen outside the Visitor Centre on the 15th. I Green Sandpiper, 3 Dunlin, 106 Lapwing, 4 Black-tailed Godwit, and 11 Greenshank seen at the Lurgies on the 16th, and 44 Common Sandpiper also seen at the Lurgies on the 17th. From the Visitor Centre 198 Redshank were seen on the 13th, 14 Canada Geese on the 15th, 1 Greylag Goose on the 16th, and 61 Goldeneye also on the 16th. Goosander and Red-breasted Merganser numbers have remained high, with 48 and 74 counted on the 13th respectively. Grey Heron numbers have now reached 37, and these can be seen throughout the Basin.
In other news, we have a new exhibition at the Visitor Centre by the Montrose Basin Heritage Society which will run until the end of August. Entitled 'Mapping Montrose Basin' it is a display of extracts taken from a series of maps covering the Montrose area from the 16th Century until relatively modern times.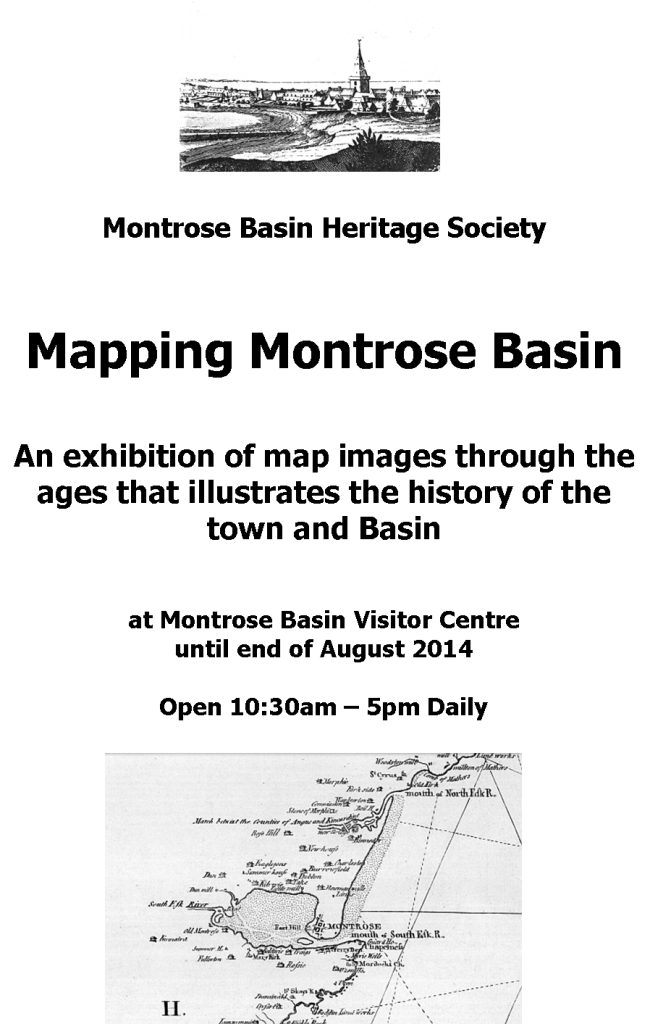 Georgina Bowie, Visitor Centre Assistant
Help protect Scotland's wildlife
Our work to save Scotland's wildlife is made possible thanks to the generosity of our members and supporters.
Join today from just £3 a month to help protect the species you love.
---
Preface
Probably the most exciting sightings this week have been the 3 Moorhen chicks. 2 were first seen on the 15th, with 3 sighted today at the Kingfisher Pond outside the …