Montrose Basin Fledglings
At 5:46pm on 23 May, Loch of the Lowes welcomed their third and final osprey hatchling of the season.
Whilst we may not have these spectacular pescatarian raptors nesting on the reserve, we are privileged to be able to witness the fledging of our own feathered friends right here at Montrose Basin. Here are a few species you can expect to see in the coming weeks…
Our first to fledge of 2022 has been a Blackbird (Turdus merula) family. We have seen at least two younglings chasing dad impatiently for a beak full of dinner. Often the male will feed the fledglings whilst the female prepares to nest again. This can happen as many as four times per year!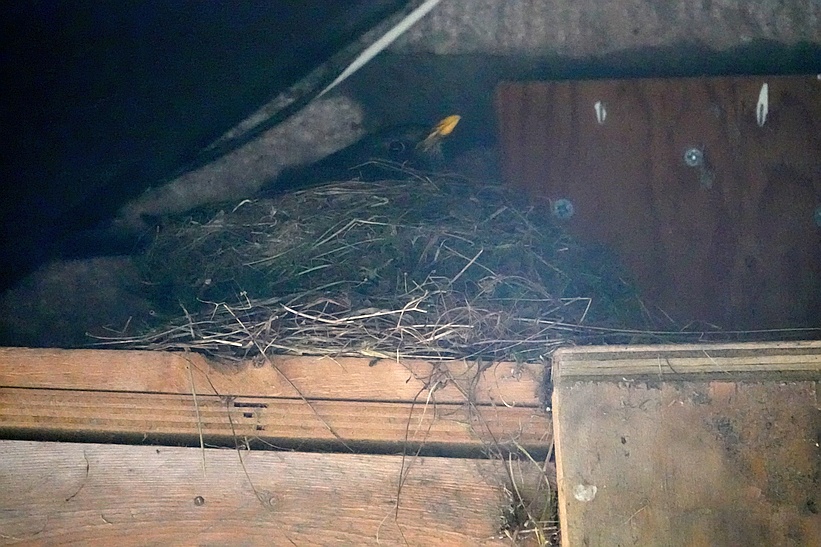 Our second fledgling outside the visitor centre was a Robin (Erithacus rubecula) chick. Juveniles will fledge at around 13 days old, being fed by both parents, unless mum starts another brood.
Juvenile Robins do not have the tell-tale red breast of their parents…this will appear after a partial moult, at around 2-3 months old. Until this, they are lightly speckled.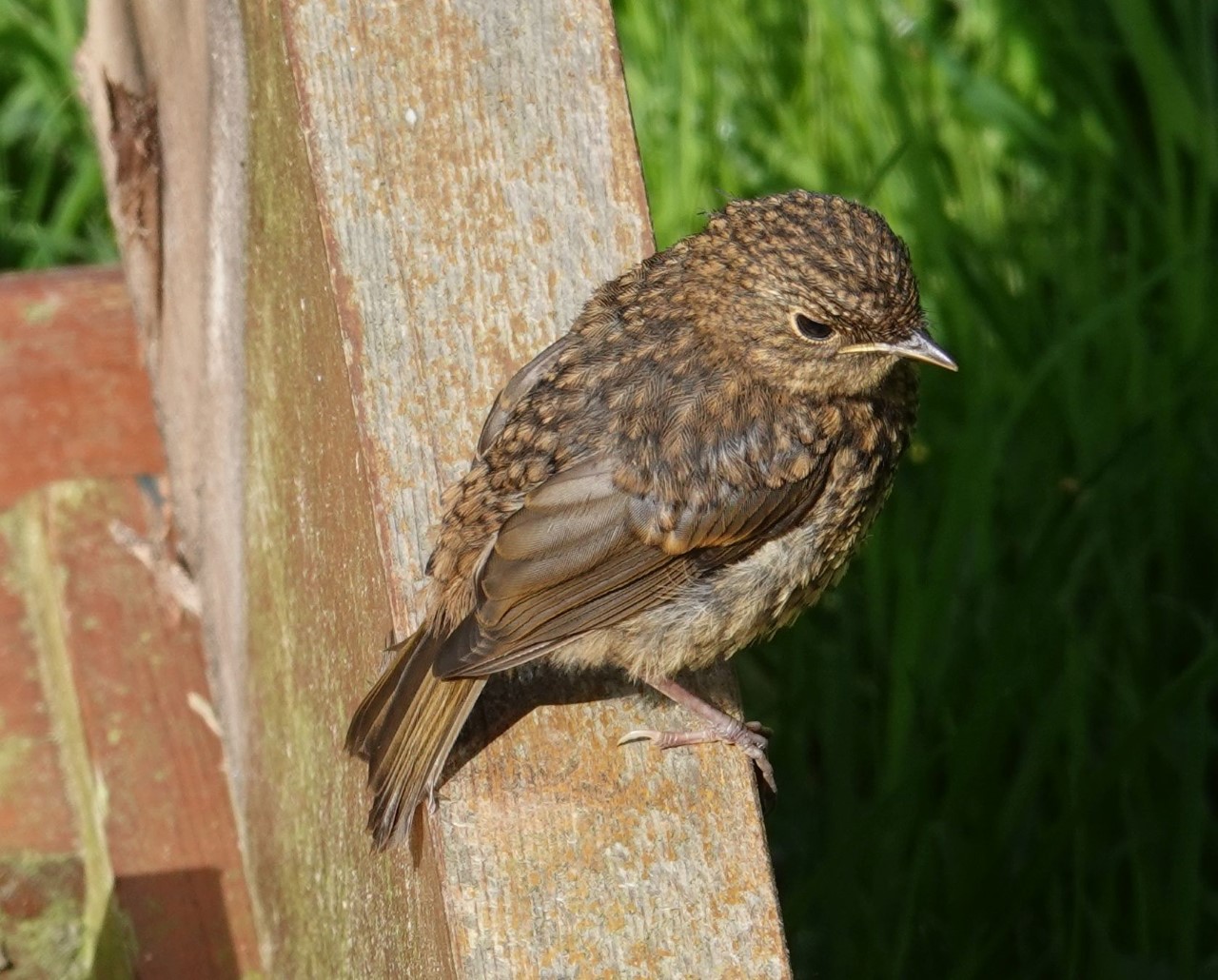 Other fledglings and chicks we have seen recently include: tree sparrow, greenfinch, collared dove, red-breasted merganser, and starling. We're also expecting the swallows nesting under the eaves of the centre to fledge any day now!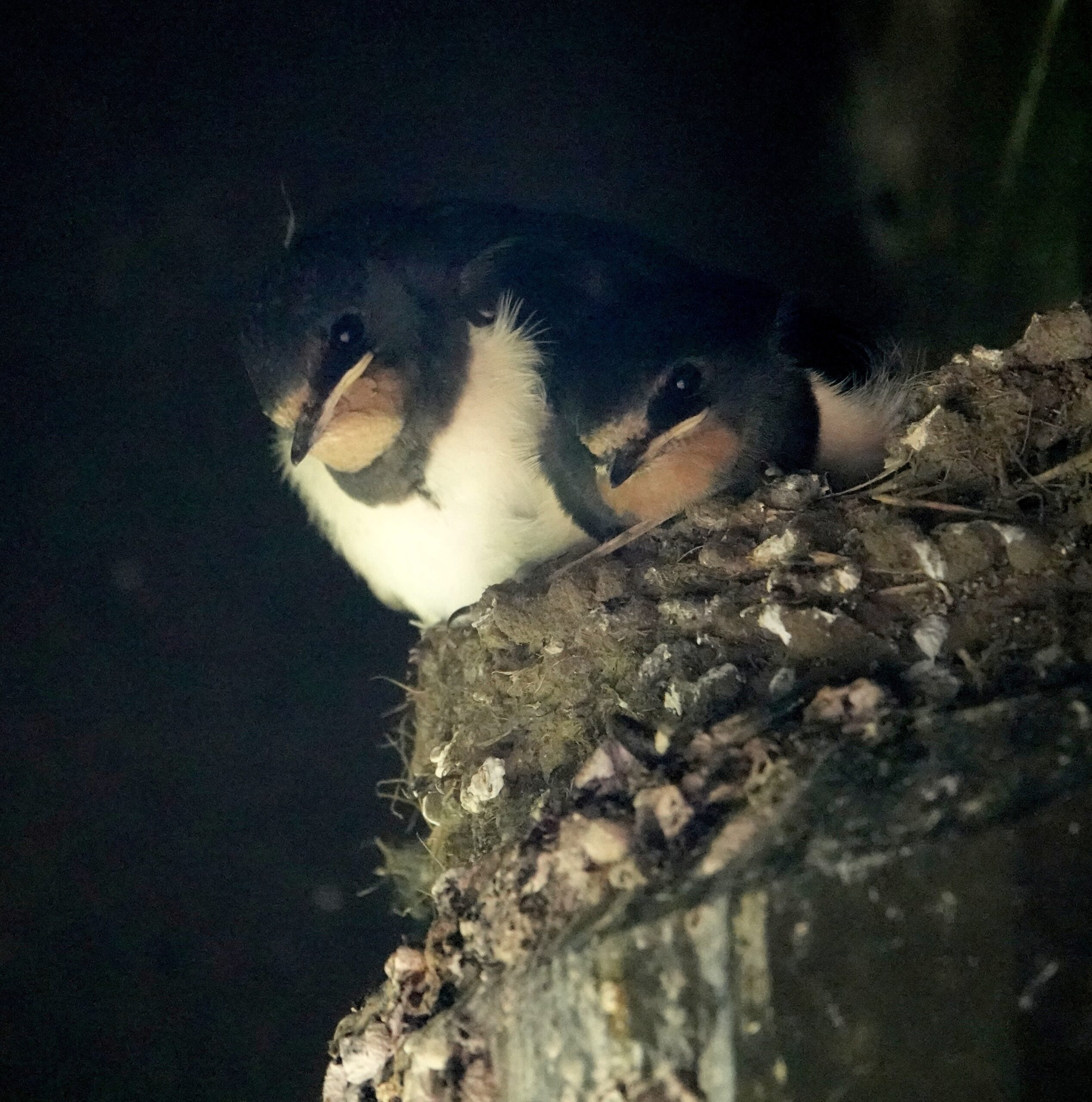 This spring has given us some excellent views of multiple Water Rail (Rallus aquaticus), as many as three in one viewing…does this mean we will hear the pitter patter of water rail fledgling feet? The typical incubation period is 19-22 days. Water Rail are precocial, which means they can feed themselves almost immediately, which is just as well really…a brood can be up to eleven chicks! In past years, we have had water rail fledglings around the reserve, which have been captured (figuratively) by some of our excellent photographers.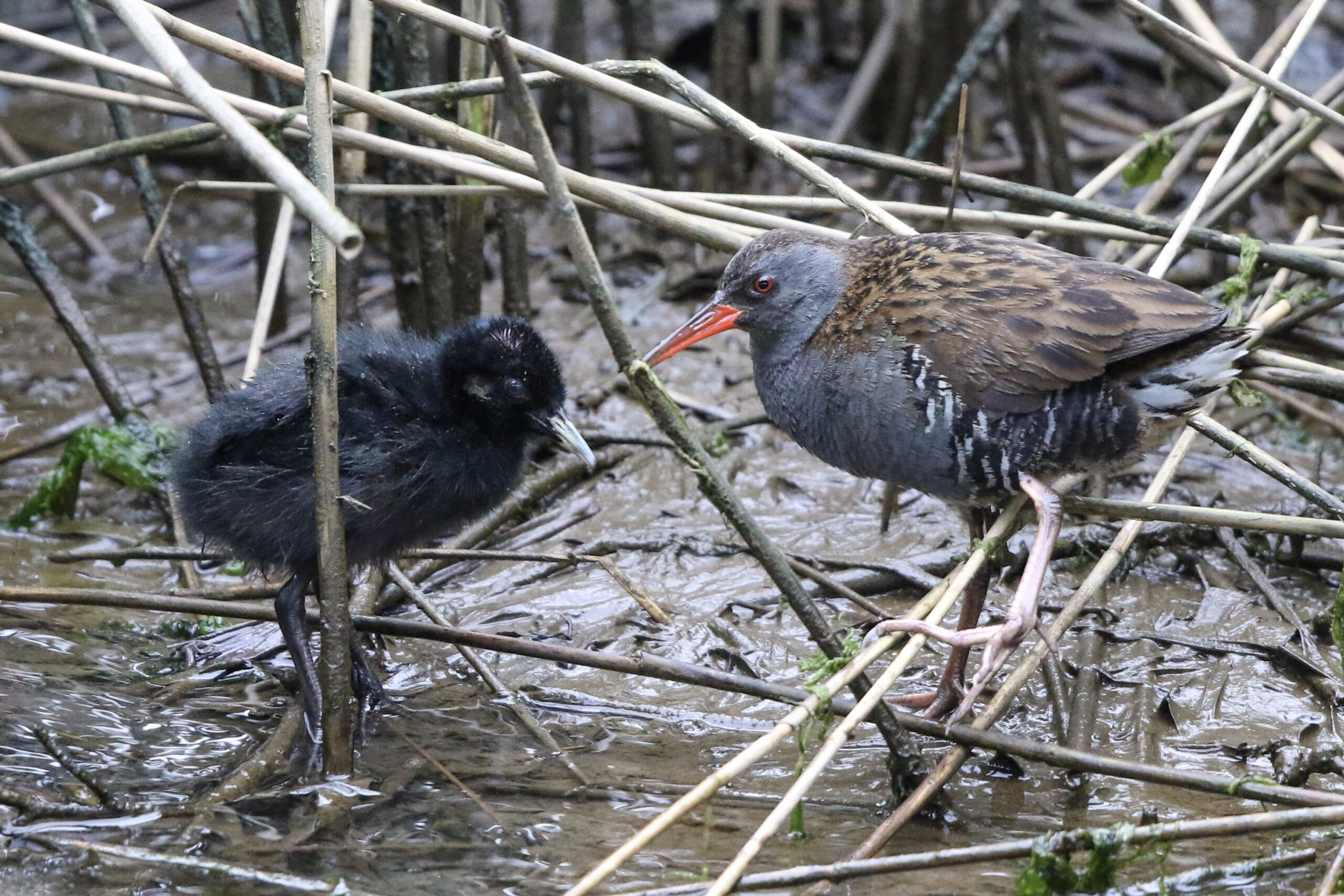 Keep an eye on our Facebook and Twitter pages, and we'll keep everyone updated on our water rail family!
Cat Cooper
Montrose Basin Visitor Centre Seasonal Assistant
Help protect Scotland's wildlife
Our work to save Scotland's wildlife is made possible thanks to the generosity of our members and supporters.
Join today from just £3 a month to help protect the species you love.
---
Preface
At 5:46pm on 23 May, Loch of the Lowes welcomed their third and final osprey hatchling of the season. Whilst we may not have these spectacular pescatarian raptors nesting on …