Osprey, Sand Martin and Swallow sightings have increased throughout the past month whilst there have been a few sightings of Common Terns.  Since the first Osprey sighting on the 1st of April, individuals have been seen on numerous occasions, mainly sitting on the 'usual perch' and also seen fishing in the Basin.  The 2nd of May saw the first time that 2 Ospreys have been seen at the same time this year.  Since the first Sand Martin sighting on the 14th of April we have seen a sharp rise in their number, with 36 being counted on the 21st at the Sand Martin Bank, with numbers still slowly rising.  Swallows, as expected, were slightly behind the Sand Martins in arriving, with the first sighting at the centre being the 19th of April and no subsequent sightings being made until the 2nd of May when 3 were seen flying into the eaves of the building.  This sighting trend was almost identical to that of 2012, so more birds should be soon to follow.  There have been 3 sightings of individual Common Terns, firstly on the 14th of April, then the 21st and finally on the 24th.  In the next few weeks we should see a marked increase in their number, hopefully culminating in a group of 100+ by the end of the month.
In Addition to the Ospreys, other birds of prey that were recorded include a Short-Eared Owl at the side of the Sand Martin Wall on the 21st of April, which kindly stayed long enough for us to get a recording of it on the camera.  There was also a Marsh Harrier at the Lurgies on the 1st of May, the first sighting so far this year.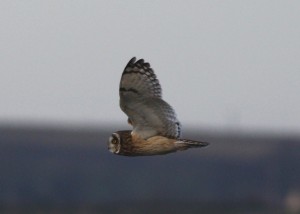 The 2nd of May was a particularly eventful day, with a host of good sightings in the grasses and bushes in front of the centre.  Four different Warbler species were seen, a Chiffchaff, Willow Warbler, Sedge Warbler and two Whitethroats.  There was also a second sighting of a female Blackcap, with the first sighting being made on the 21st of April.  Lastly, 2 Water Rails were seen in front of the Visitor Centre, possibly a pair, so we will be hoping to see up to 8 juveniles darting around after their mother, just like last year.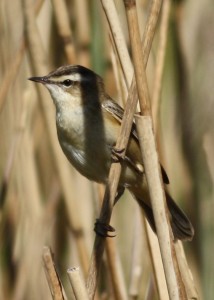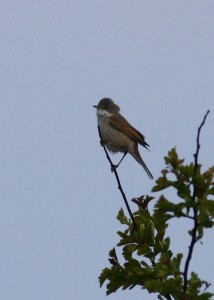 Craig Shepherd,
Visitor Centre Assistant Manager.
 
Help protect Scotland's wildlife
Our work to save Scotland's wildlife is made possible thanks to the generosity of our members and supporters.
Join today from just £3 a month to help protect the species you love.
---
Preface
Osprey, Sand Martin and Swallow sightings have increased throughout the past month whilst there have been a few sightings of Common Terns.  Since the first Osprey sighting on the 1st …