Have you ever taken time to notice the little things in your garden? The colourful things that scuttle, fly, jump and creep – the minibeasts! Now's the time to pay them some well deserved attention.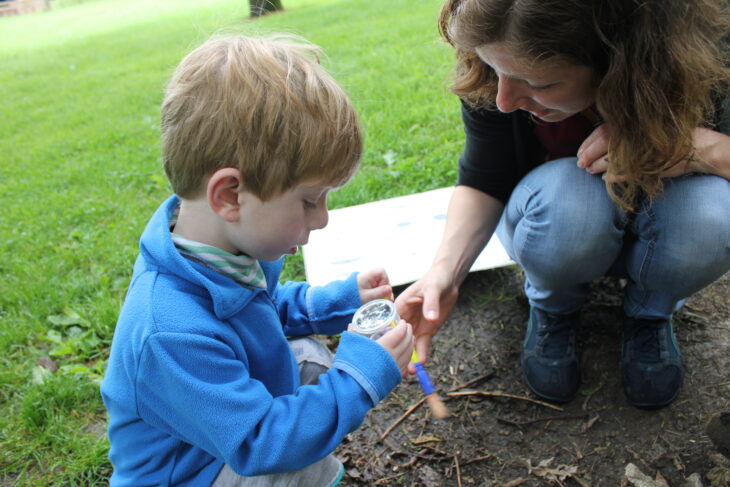 ---
What you will need:
A bug pot (or a clean used yoghurt pot)
A spoon or a twig
An identification chart or book, or an app on your phone (optional)
A magnifying glass (optional)
---
How to go on a minibeast hunt:
Try searching in these places for your minibeasts: long grass; underneath stones; the underside of leaves; tree bark and dead wood; under the top layer of soil.
Once you have found a minibeast, use your spoon or twig to gently lift it into the pot.
It's important to only lift one minibeast at a time, so that they don't hurt one another!
Once it's in your pot, have a close look at it – if you have a book, chart or phone, see if you can find out what kind of minibeast it is.
You could draw your minibeast too – but it's best to be quick, so that it isn't in the pot for too long.
When you have finished looking, put your minibeast back as close to where you found it as you can – this is so that it can find its way back home.
Gently lower the pot so that the minibeast can crawl out by itself.
Keep going for as long as you like – there are always more minibeasts hiding, you just need to find them!
Let us know what you find using #DiscoverLearnPlay