Cambus Pools is a wetland reserve with reedbeds, grassland and open water attracting waders, warblers and wildfowl. The reserve is located behind an industrial area on the Inner Forth estuary and demonstrates how small areas of land can become vital habitats for wildlife, such as reed buntings.
Why visit?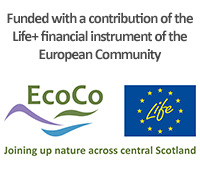 Highlights include:
Reed buntings and warblers
Wildfowl and waders
Views of the Upper Forth river
Views of the Ochil Hills
Best time to visit?
Spring for breeding and migrant birds
Summer for invertebrates
Autumn for migrant birds
Visit for:
birdwatching
grasslands
coasts
scenery
Other information
A path leads past the pools to prime birdwatching sites where the secretive water rail may be spotted.