My Year of Birdlife at Montrose Basin
Twelve months ago, I became a volunteer for the Scottish Wildlife Trust here at Montrose Basin. In this post I would like to share my experiences of the more unusual birdlife that can sometimes be seen on this diverse reserve. For the first highlight, I had to pay a visit to an area on the edge of the reserve that backs onto the railway line and some houses, an unlikely place to find a Hoopoe!  This is an exotic looking bird normally associated with the warmer climes of the Mediterranean than a chilly Scottish coastline in November! You can read more about the Montrose Basin Hoopoe here.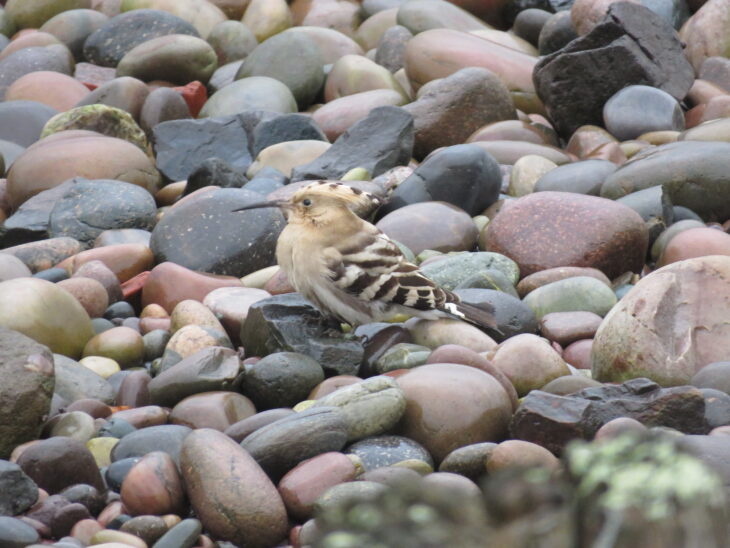 The next exciting bird to appear was in early February and one of the best days I have spent as a volunteer.  Shortly after I arrived in the morning we noticed that some of the smaller birds in the trees and bushes in the grounds seemed very agitated about something and one keen eyed regular member spotted the reason for this – a Long-Eared Owl was sleeping in an elder tree right in front of us. It was very well camouflaged and quite hard to see even when you knew where it was.  Long-Eared Owls are quite widespread across the country, but are incredibly secretive and hunt only at night so are seldom seen.  To find one roosting in the daytime just yards from the viewing windows was amazing!  It stayed there all day and every visitor that came in that day was able to see it.  This day was also memorable as I recorded an amazing 43 species during a 5 hour shift just from the visitor centre windows alone.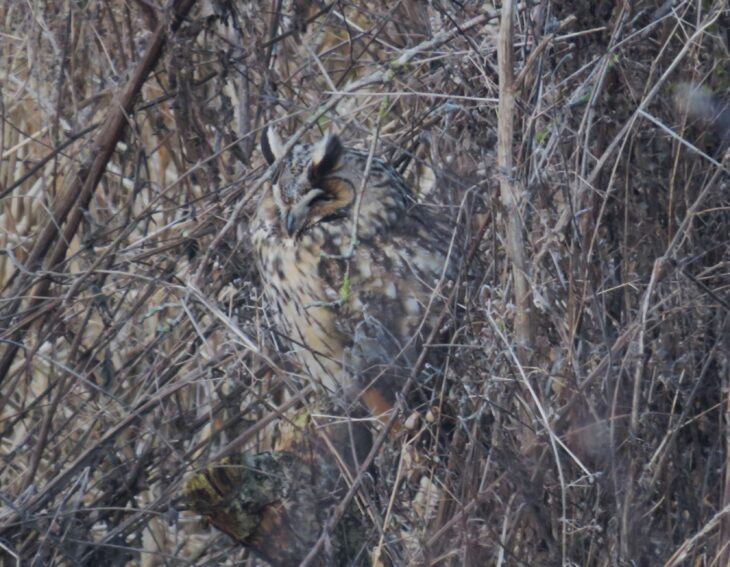 Every morning during the winter, we would also be scanning through the reeds and grasses in the salt-pans area with a scope, very carefully, to see if we could spot any Snipe. If we were really lucky, the smaller Jack Snipe.  These are another master of camouflage and can sometimes only been noticed when they move.  It is very rewarding to be able to locate a bird like this and show it to visitors who may never have seen one before.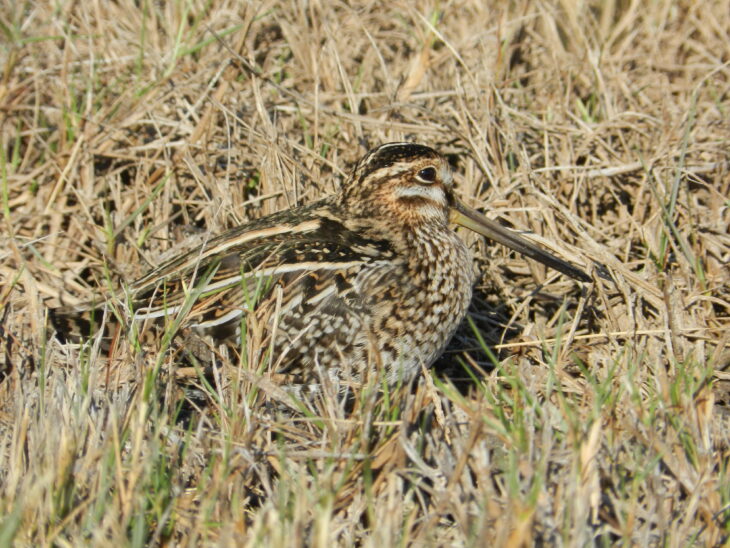 Another bird that many visitors have never seen before is the Kingfisher, and we are lucky enough to have a female that gave us almost daily sightings over the winter months before she returned to her river bank home at the Lurgies to breed in Spring.  She would sit on a variety of favoured perches and catch fish from the small pools below the centre windows.  Sightings of this beautiful iridescent bird are becoming more common at Montrose Basin, and while carrying out a recent Wetland Bird Survey (WeBS) on the Tayock area of the reserve I found one catching fish from the Basin itself just behind the railway station!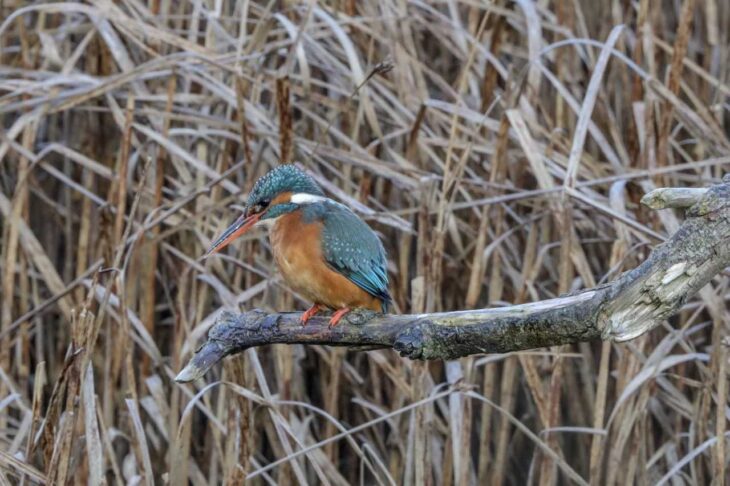 One Sunday in April, I came into the Visitor Centre early and as the tide was out, I decided to have a scan through all the waders to see what was about. Suddenly, to my utter amazement I found 3 Avocets in amongst the usual Redshank, Dunlin and Godwits!  Avocets are a very distinctive wader with a long upturned bill.  I was over the moon with this find as it's the first time I had found something rare on my survey patch myself, rather than viewing something someone else had already spotted.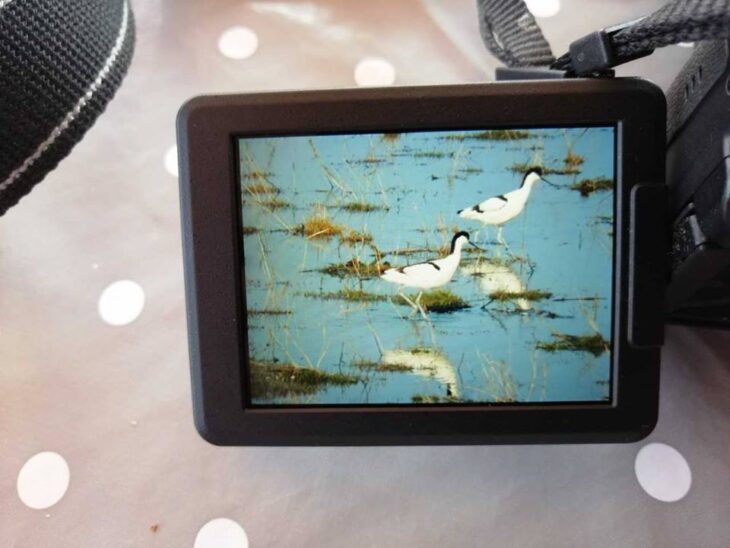 As Spring arrives, many of the wintering birds leave the reserve to return to their breeding grounds. Depending on the species, this may be just a move up to the Angus Glens or further afield to the highlands and islands of Scotland or to Iceland, Greenland and Scandinavia. Other birds that have wintered further south come here to Scotland to breed, and one of the most well-known of these is the Osprey.  One Sunday an Osprey caught a flatfish right in front of the Visitor Centre and proceeded to eat it on a fence post just a few hundred yards from the windows, much to the amazement of the visitors. Close up views from the Visitor Centre of Ospreys fishing are a regular occurrence throughout the Summer.  More information on the Montrose Basin Ospreys can be found here.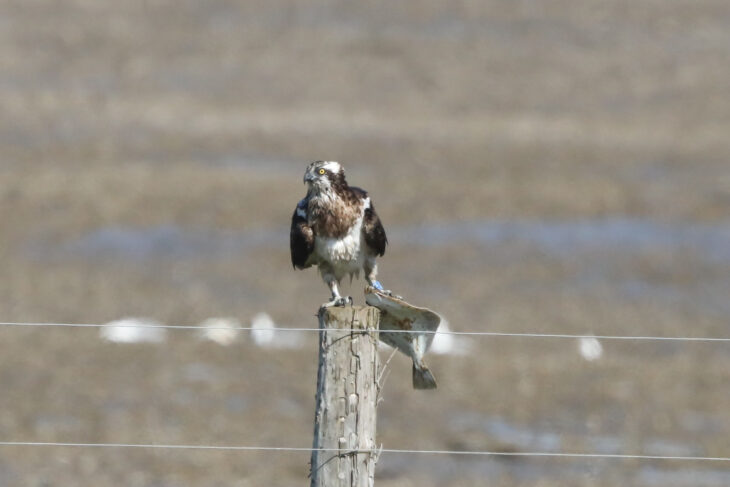 I missed a few weeks during May and June due to the workload of my normal job as a gardener, and when I returned towards the end of June, the feeders and trees in front of the Visitor Centre were full of the sounds of young fledglings all demanding to be fed by their parents.  Young Blue Tits, Great Tits, Tree Sparrows, Dunnocks and Wrens were everywhere.  At the beginning of July, the reserve was visited by another two unusual arrivals in the form of a Spoonbill and a Ruddy Shelduck.  As soon as I heard the news I headed down to the Lurgies where I managed to see the Spoonbill and get some photos.  Both birds were regularly seen from the Visitor Centre over the next few weeks and it was always a great pleasure to be able to locate and show them to visitors.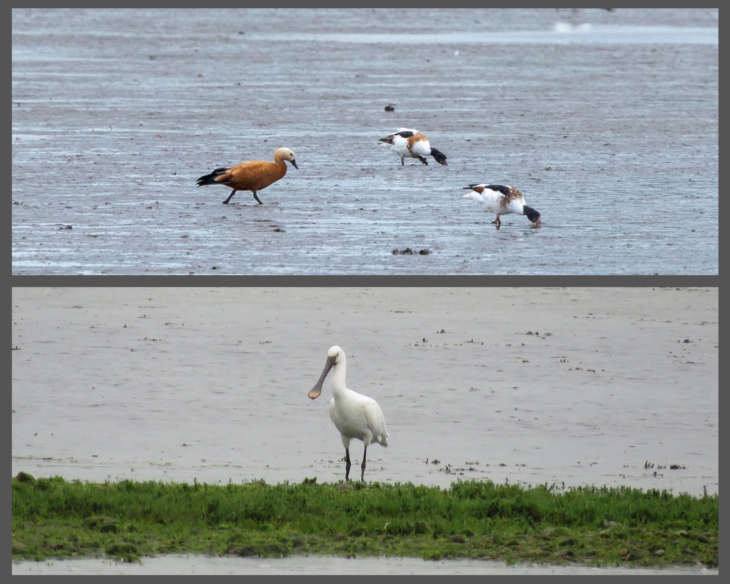 Some recent highlights we have seen include the returning Pink Footed geese for which the reserve is famous (having recently been on BBC 'Autumnwatch'), wintering Ducks such as Pintail and Wigeon, a Curlew Sandpiper, Slavonian Grebe, Guillemot and a Pochard.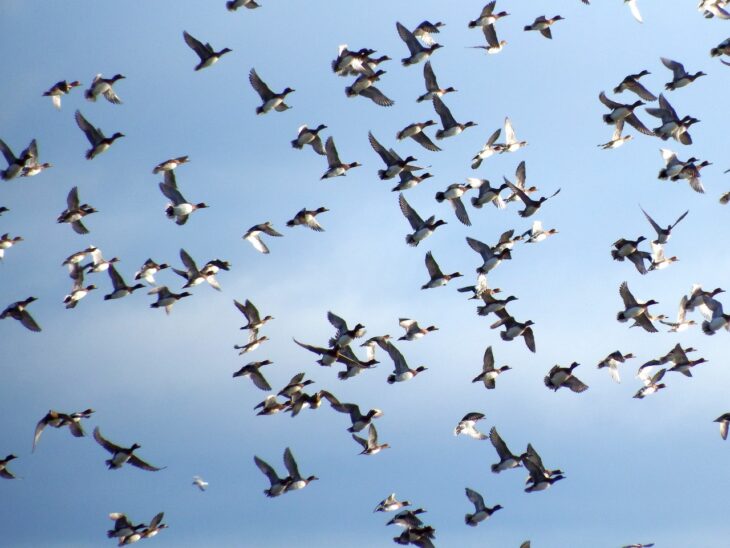 As winter approaches, if you are looking for somewhere warm and dry to visit then do pop into the Visitor Centre.  Every day is different but I promise you won't be disappointed!  The best time is when the tide is out, or starting to come in, as this is when the highest numbers of birds can be seen.  Regardless of the tide though, there are always plenty of birds on the feeders in front of the windows.  Hot drinks, amazing wildlife and good company are perfect on a cold wet winter's day. The centre is open throughout the 'Winter' (1st November – 10th February) 10.30am to 4pm, Friday, Saturday, Sunday and Monday.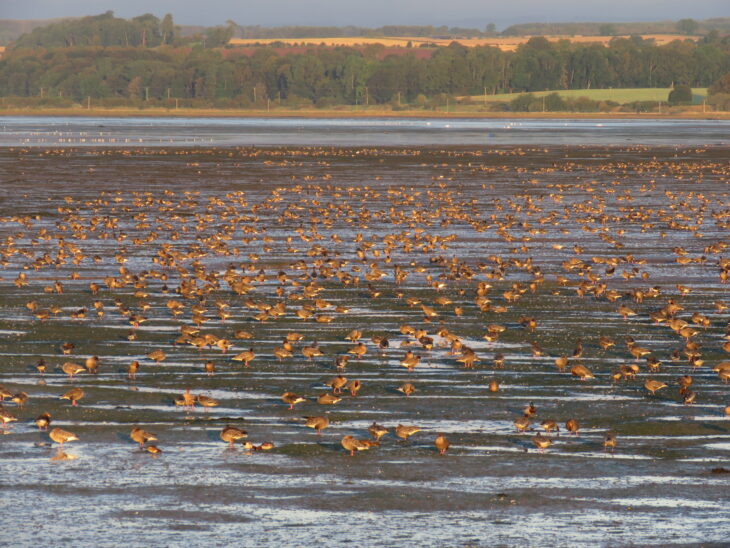 I have thoroughly enjoyed my first year as a volunteer at the Basin, I have learned a lot, made several new friends and been made to feel very much a part of the team here.
Andrew Glaysher (Volunteer)
Help protect Scotland's wildlife
Our work to save Scotland's wildlife is made possible thanks to the generosity of our members and supporters.
Join today from just £3 a month to help protect the species you love.
---
Preface
Twelve months ago, I became a volunteer for the Scottish Wildlife Trust here at Montrose Basin. In this post I would like to share my experiences of the more unusual …