Taking a Closer Look: The Magic of Moss
Often thought of as a very simple plant, mosses are frequently overlooked. Here at the Falls of Clyde we have recorded around 100 species of moss. This high biodiversity in moss is likely due to the amount of moisture in the air and the lack of pollution, so it's a good sign for us.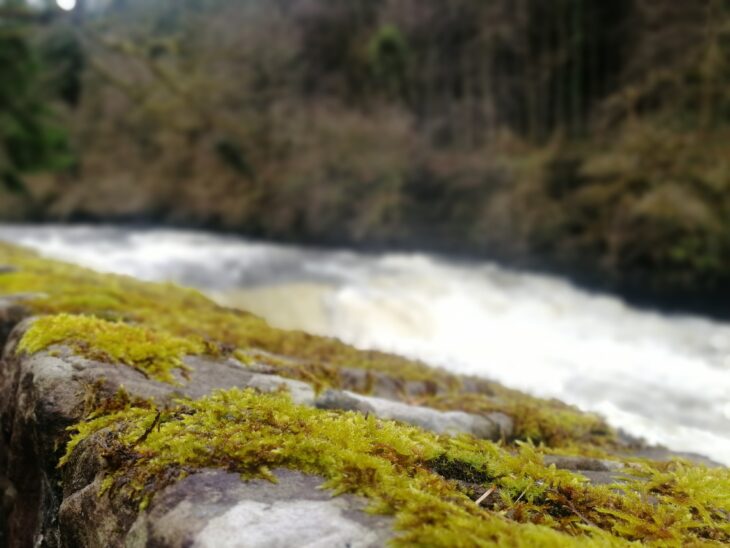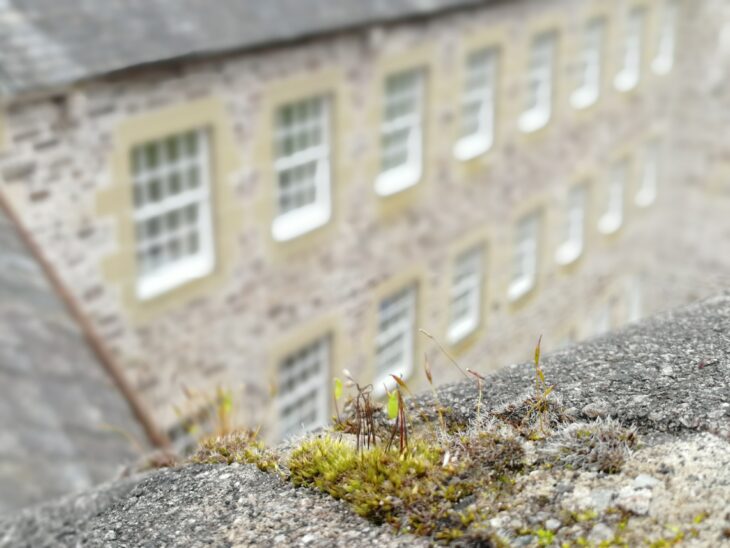 Mosses are able to grow on virtually any surface thanks to tiny hair like structures called rhizoids. This helps to anchor the plants whilst absorbing moisture from the surroundings. Photos © Becca Wilson
Moss is fantastic at colonising, which is why it pops up just about everywhere; on stone and on other plants, such as trees. Contrary to popular belief, moss does not have a negative impact on other plants that it grows on (this neutral relationship means that moss can be described as an epiphyte, which refers to a plant growing on another plant in a non-parasitic way.)
Next time you go for a walk in a woodland, have a look for patterns in the way that moss grows. There is an old wives tale that says "moss only grows on the north side of the trees" and this is true, to an extent. Moss colonises best on moist, cool surfaces, so areas at the base of trees or in crevices are perfect. If you find trees with smooth bark have moss growing only on one side, you might be able to use it to find your way home (although taking a map with you is advised!) This method only works for countries in the Northern Hemisphere, as the in the Southern Hemisphere moss will grow more on the south side.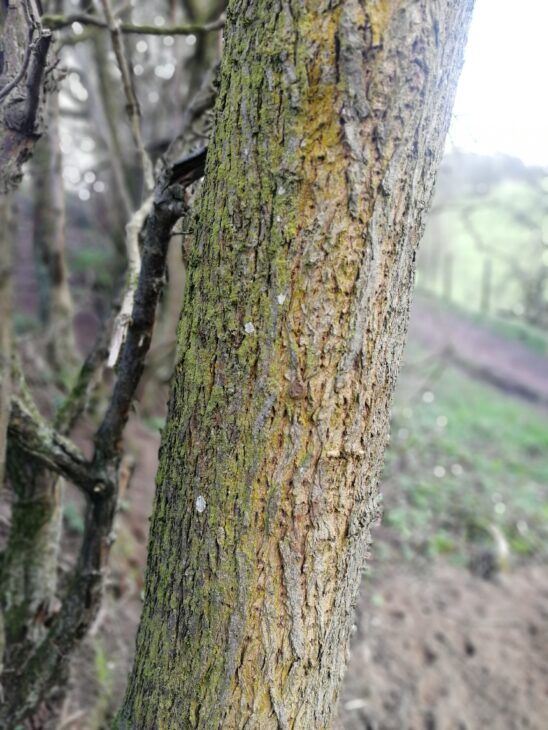 Moss makes up a large proportion of the habitat we call "peat bogs." These bogs once dominated the Lanarkshire landscape and if you would like to see a good example, you can visit Longridge Moss, another local Wildlife Trust reserve. It is estimated that worldwide there is roughly 455 gigatonnes (that's 1,000,000,000 tonnes) of carbon dioxide stored in peat bogs. This is important, because bogs are disappearing at a rapid rate, and this could increase the effects of global warming. You can help by avoiding peat-based composts, as alternative composts are more environmentally friendly. As for the future, research on genetically altered Sphagnum moss (the primary component of peat bogs) may help us to offset how much carbon is being released into the atmosphere. Here at the Scottish Wildlife Trust we are working to restore peatland habitat, to keep our future bright (and mossy.)
Becca Wilson
Falls of Clyde Seasonal Ranger
Help protect Scotland's wildlife
Our work to save Scotland's wildlife is made possible thanks to the generosity of our members and supporters.
Join today from just £3 a month to help protect the species you love.
---
Preface
Often thought of as a very simple plant, mosses are frequently overlooked. Here at the Falls of Clyde we have recorded around 100 species of moss. This high biodiversity in …