50 for the Future – End peat extraction
Our recent publication, 50 for the Future, lists 50 things that we believe should happen in Scotland over the next 50 years to benefit both people and wildlife. In this week's 50 for the Future article, Manager for the IUCN UK Peatland Programme, Emma Goodyer, explains why it is essential that we end horticultural peat extraction.
Number 39:  End the use of horticultural peat by promoting the use of peat-free alternatives
The commercial extraction of peat is devastating parts of our countryside. No matter what the method, peat extraction for horticulture leaves behind bare sites that are devoid of the charismatic wildlife we associate with peatlands such as golden plovers, adders and dragonflies. The majority of extraction occurs on rare lowland raised bog habitat, although in Scotland some lowland blanket bog is also exploited.  This results in sites becoming damaged through direct removal of the peat substrate, drainage impacts on the surrounding peatland and subsequent changes in vegetation.
The amount of UK raised bogs has decreased by 94% over the last two centuries, with a large proportion of this habitat loss being attributable to horticultural demand for peat. Present-day extraction continues at a relatively small number of sites, leaving a legacy that is extremely difficult and costly to repair.  Thousands of years of natural history is removed from these sites and plastic-wrapped for sale to growers and gardeners.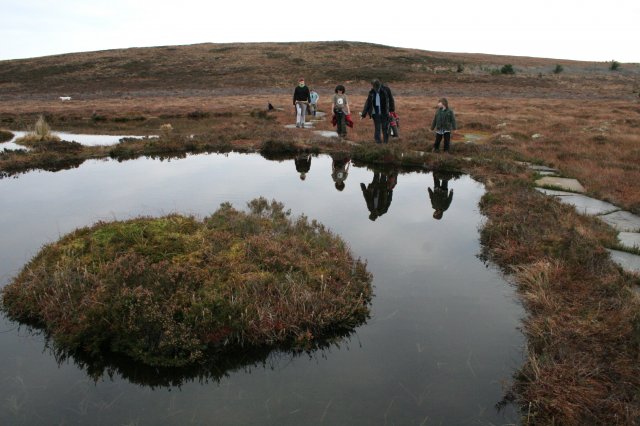 Current levels of peat-use
Peat became the favoured media for horticulture in the 1970s and its use has continued to increase. Although use of sustainable alternatives is growing, there has not been a corresponding fall in the volume of peat extracted; increase in demand for growing media has offset the efforts of the peat-free movement.  Recent Defra figures show that use of peat in the UK is increasing; around 50% of this peat is imported into the UK from Ireland and the Baltic states. This exports the problems associated with peat extraction to other countries as well as increasing the carbon impact of peat extraction through long-distance haulage.
The Scottish Wildlife Trust believes that the ecosystem benefits of peatland habitats outweigh the perceived benefit to horticulture.  Amateur gardeners account for 58% of peat use and so the buying choices of individuals can make a real difference; amateur gardeners switching to peat-alternatives can prevent the release of around 1 million tonnes of CO2 every year.  The Trust's hope is that, until there is a change in legislation, retailers and consumers will be encouraged to shift to peat-free alternatives by the use of clear labelling and advice.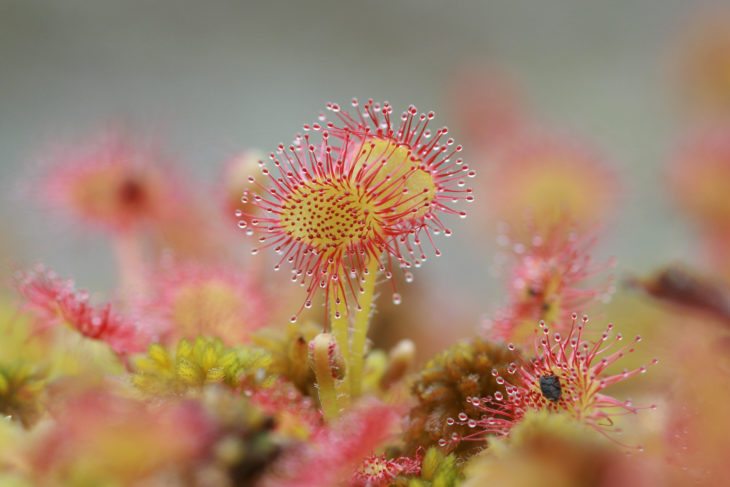 Sustainable, peat-free options: What can you do to reduce demand for peat?
The quality of peat-alternatives was once thought to be inferior but they are now vastly improved and there is a wide range of choice, even catering for specialist horticultural needs. There are a number of steps that you can take to reduce demand for peat and to support development of sustainable alternatives:
When buying plants, look for ones that have been grown and potted in peat-free soil.
When buying compost, make sure that it is peat-free.
Many 'multi-purpose', 'environmentally friendly' and 'organic' composts can contain as much as 70-100% peat.  Unless a growing-media product is specifically labelled 'peat-free' then it is safest to assume that it may contain peat.  Peat-free products will also start to be branded with the EU Ecolabel logo from November 2015 onwards.
Many of the alternatives are sustainable as they involve re-purposing a waste product and they originate from resources which are considered to be renewable.  Alternatives to look for include:
Local, green compost- home-made or available cheaply from your local council recycling facility.  Typically a good source of nutrients with good pH buffering capacity.
Coir fibre is extracted from the husk of coconuts and is mainly imported from Sri Lanka as a waste product.  Coir has excellent water holding ability.
Wood products such as bark mulch, wood fibre and wood based 'biochar' products which mimic the carbon richness of peat and release nutrients slowly.
Wool compost made from sheep's wool and bracken
The UK Government's Sustainable Growing Media Task Force is working with horticultural trade associations and research initiatives to build towards the government target of phasing out peat use by 2030.  A review of progress towards meeting this target is expected to be published by government in spring 2016.  With increased amateur garden use of peat-free alternatives, comes increased pressure on these groups to advance policy and improve research support into more sustainable options.
Let us know your thoughts by emailing thefuture@scottishwildlifetrust.org.uk or Tweet @ScotWildlife using #50fortheFuture.
Emma Goodyer is Manager of the IUCN UK Peatland Programme
Help protect Scotland's wildlife
Our work to save Scotland's wildlife is made possible thanks to the generosity of our members and supporters.
Join today from just £3 a month to help protect the species you love.
---
Preface
In this week's 50 for the Future article, Manager for the IUCN UK Peatland Programme, Emma Goodyer, explains why it is essential that we end horticultural peat extraction.