The antics of the many furry and feathered visitors we get to our feeders are always a fantastic source of enjoyment here at Loch of the Lowes. Red squirrels are often the centre of attention, but recently the regular 'oohs' and 'aahs' of appreciation have been directed to a new and exciting addition to the reserve: the nuthatch.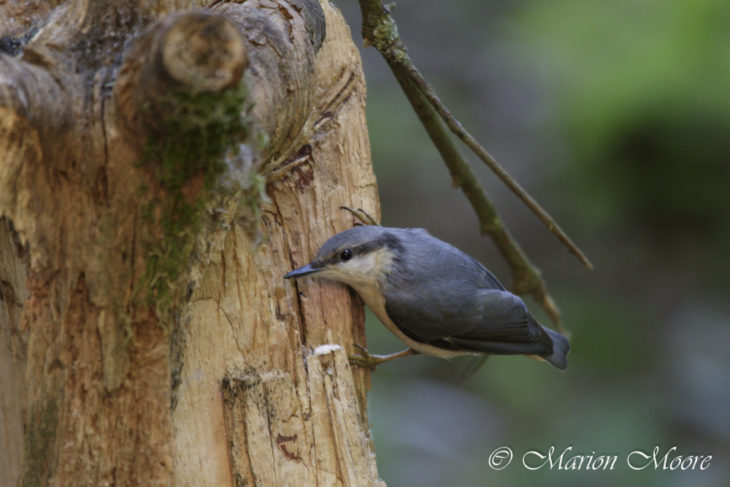 Once a strictly-south-of-the-border resident, the nuthatch was first reported in Scotland in 1989. Since then it has increased its range further and further north until this spring a nesting pair was recorded in Inverness-shire. After nearly a year of tantalising sightings by our neighbours, the arrival of this gorgeous little bird has long been anticipated at Lowes, so it was with great interest that we welcomed the first pair.
It is a widely-held belief that milder temperatures resulting from climate change are the cause of this expansion in range. So, as much as we enjoy getting to know a new species, we can't help but worry about the impact that these changes will have on other native species that depend on the traditional Scottish climate.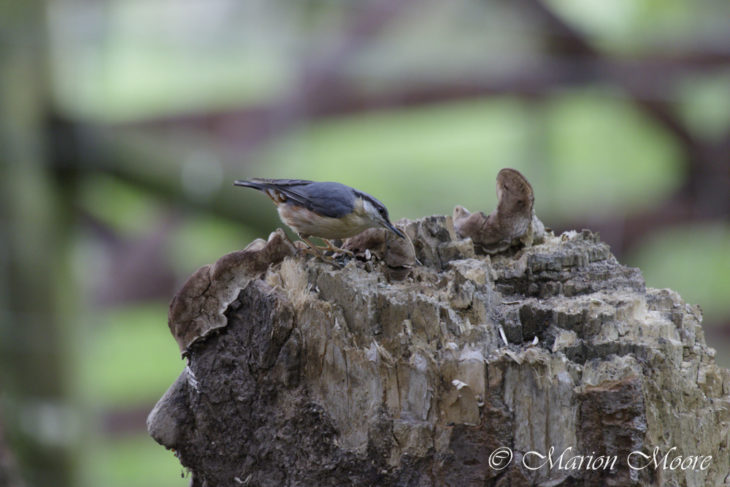 Key Nuthatch Facts
· The species of nuthatch found in the UK is the Eurasian nuthatch (Sitta europaea), one of several nuthatch species found around the globe.
· Eggs are laid earlier now than in the 1980s and brood sizes are larger, changes that have also been attributed to climate change.
· They are excellent tree climbers and their ability to climb down a tree means they catch prey that is missed by other species.
· Nuthatches are monogamous and a pair will occupy and defend a territory of approximately one hectare throughout the year.
· Their diet is predominantly made up of insects in the summer months and is supplemented with seeds in winter.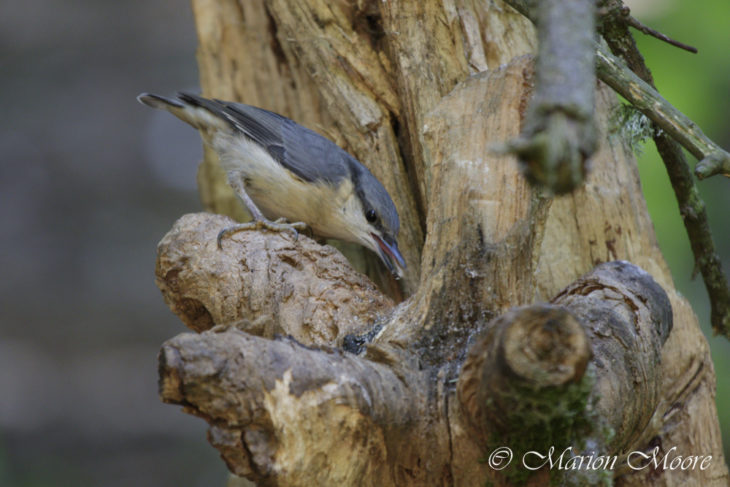 Paul
Assistant Ranger
Help protect Scotland's wildlife
Our work to save Scotland's wildlife is made possible thanks to the generosity of our members and supporters.
Join today from just £3 a month to help protect the species you love.
---
Preface
The antics of the many furry and feathered visitors we get to our feeders are always a fantastic source of enjoyment here at Loch of the Lowes. Red squirrels are …