Seeing Badgers for the first time
Due to their rather nocturnal nature and the fact they can be quite secretive and prone to disturbance it's no surprise that a lot of people have never seen badgers in the wild before. Before I started working at the Falls of Clyde the only Badger I had ever seen was early one morning on the way to work a few years ago as it crossed the road in an encounter that lasted barely a second.
Seeing badgers in their natural surroundings was one of the things I was most excited about when I found out I was coming to work here. I didn't really know much about them at the time but after attending a badgers for beginner's course with Scottish Badgers and going out onto the reserve to look for field tracks and signs I seem to find evidence of badgers everywhere I go now. In fact it is estimated that there are between 30,000 and 40,000 in Scotland and they can be found in a wide range of habitats. It is estimated that here at the Falls of Clyde there could be up to 60 individuals. We have plenty of sloping woodland with good soil for digging their setts and also plenty of really good foraging areas close by that helps to support them all.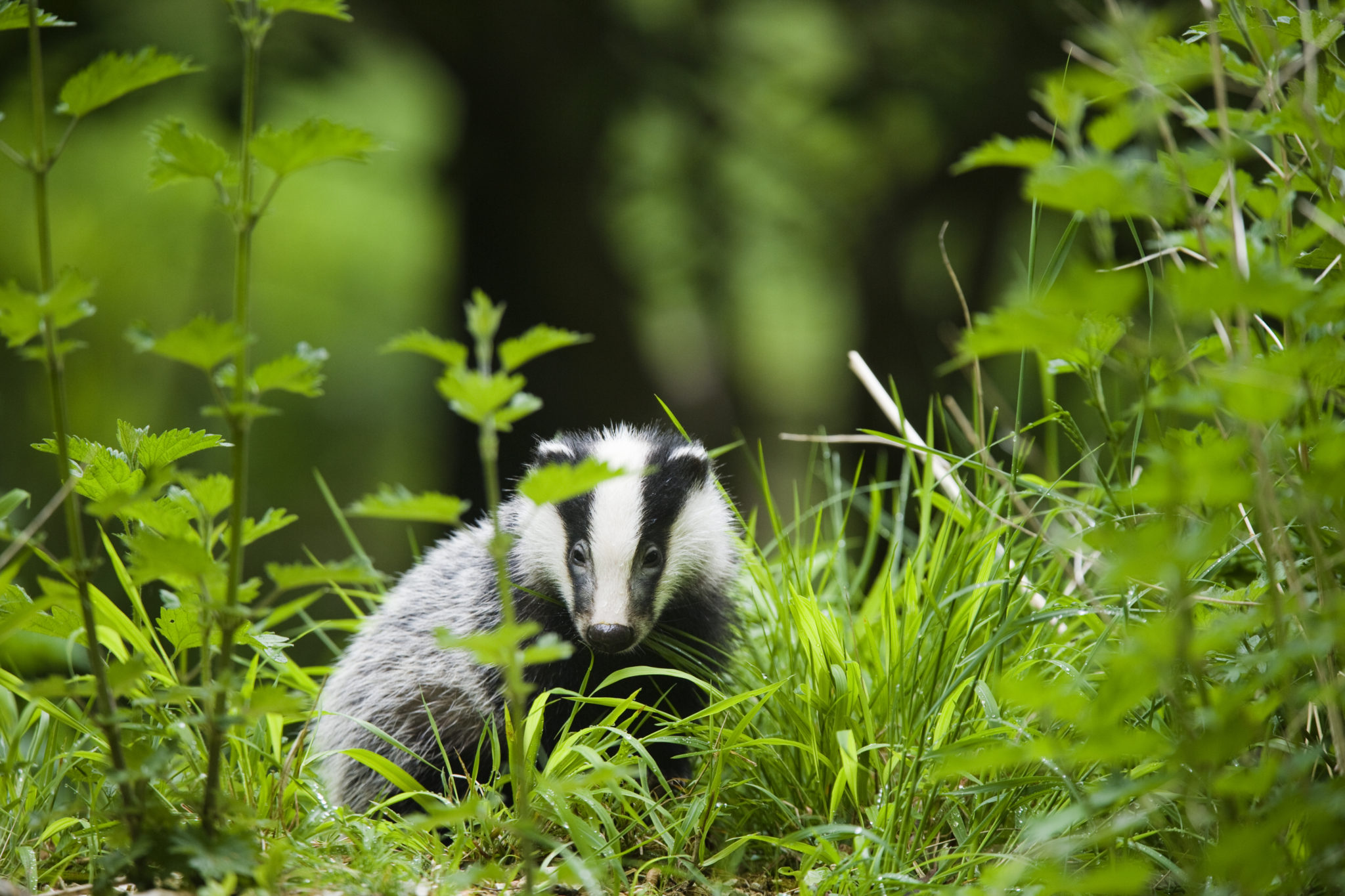 This year I will be leading the guided badger watches that take place every Saturday night until September and we had a couple of practice runs earlier in April. It was a really beautiful sunny evening and after waiting for about half an hour it felt like they would never appear. Then at about 830 I was looking in the general direction of the sett and there was some definite movement in the corner of my eye. It was a badger, probably a boar, and after a few quick trips back into its sett it came out and started grooming itself for ten minutes. It was really nice to see a Badger emerging from its sett and carrying out its natural behaviours. I felt like a fly on the wall in a nature documentary and it was a privilege to be able to have this insight into badger life. Seeing the black and white bandit face markings contrasting with the dying light of day is a beautiful sight. Badgers are also renowned for their incredible sense of smell and it was really nice to watch it move around with its nose so close to the ground.
If anyone is booked onto one of our badger watches this year I really hope you are able to have the same experience too and if you are interested in attending there is more information at https://scottishwildlifetrust.org.uk/events/
Darran Dixon, Falls of Clyde Assistant Ranger
Help support our vital work and join us today!
Help protect Scotland's wildlife
Our work to save Scotland's wildlife is made possible thanks to the generosity of our members and supporters.
Join today from just £3 a month to help protect the species you love.
---
Preface
Due to their rather nocturnal nature and the fact they can be quite secretive and prone to disturbance it's no surprise that a lot of people have never seen badgers …