How far do our birds migrate?
This week the Falls of Clyde hosted a BTO training event looking at how to identify birds by sight and sound. The presenter Scott was very enthusiastic and knowledgeable and gave us lots of tips for identifying birds. One thing I remember him saying was that the Willow Warbler is a "real bird". The reason he called it a "real bird" was because each year the Willow Warbler travels from places like Senegal in sub Saharan Africa in the spring, all the way to the UK to breed. After the summer is over they return again to Africa including the juveniles who make this journey at only a few months old. The complete journey is 10,000 miles and it is quite incredible to think that a bird so small can travel such long distances over the course of its lifetime.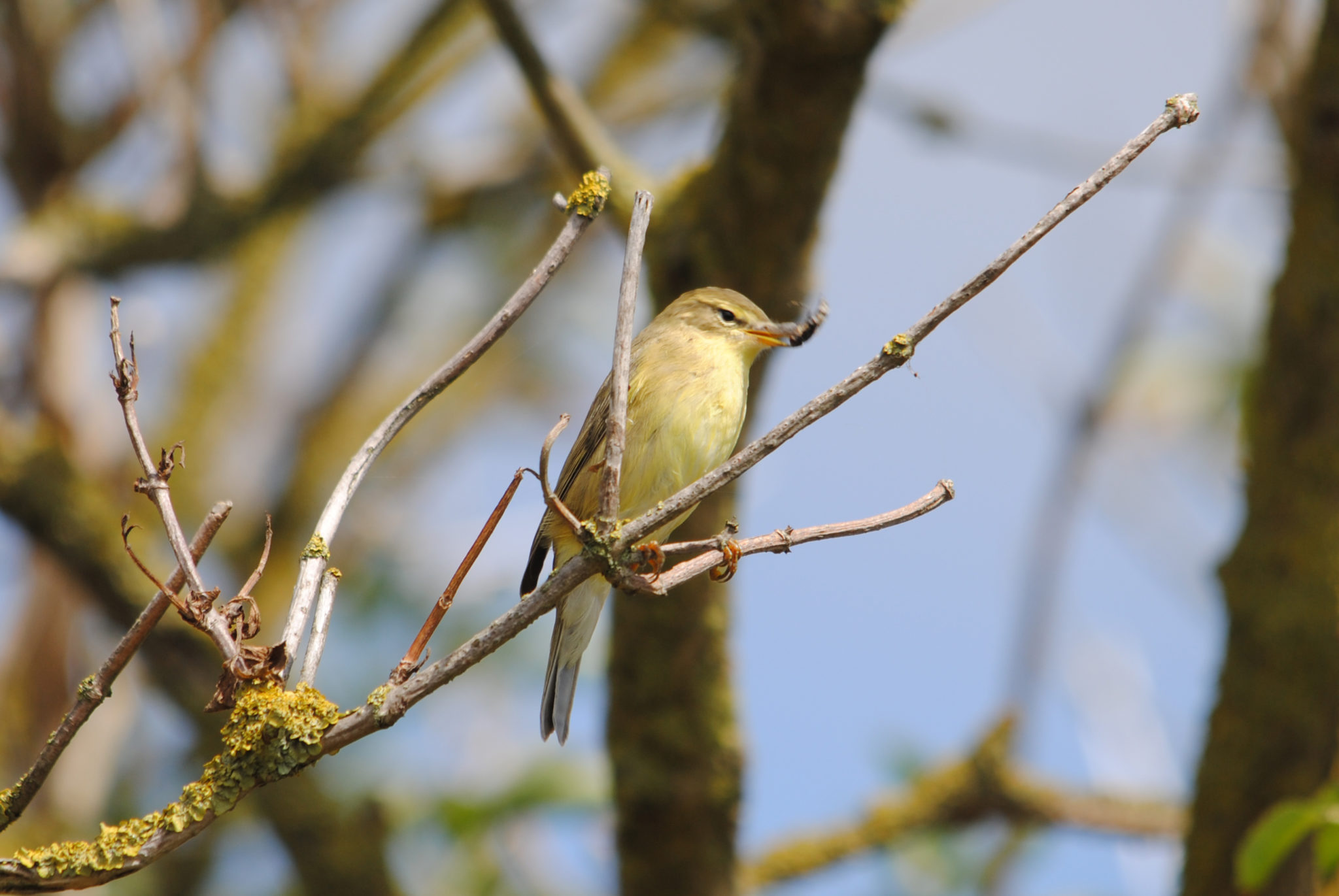 The big question is why do these migratory birds travel such long distances to breed when they could stay in the same place and breed there all year round. In spring and summer our climate is perfect for an abundance of insect life and this is perfect food for adults to feed their chicks. The hours of daylight during these months also allow adults to spend a lot of time hunting for food and this gives their offspring the greatest chance of survival. There is also a lot less predators in the UK which again increases the chance of survival.
To some birds, the 10,000 mile migration taken annually by the Willow Warbler is nothing at all. The Swallow, which arrives in the UK in April travels between South Africa and the UK and back again and travels over 12,000 miles. Our longest traveling breeding bird however is the Arctic Tern. The Arctic Tern spends its winters in the Antarctic and in a year can easily travel up to 20,000 miles. It comes back to the UK to island habitats free from predators and is fiercely protective of its chicks and they have been known to draw blood from people that get too close.
Migration is not just limited to birds either, the Painted Lady butterfly has been known to migrate from as far away as North Africa in one generation. Offshore oil rigs have also had reports of moths landing on them, attracted to the lights as they migrate across seas. When you consider the size of them it is incredible that they can cover such large distances on their tiny wings.
Darran Dixon, Falls of Clyde Assistant Ranger
Help support our vital work and join us today!
Help protect Scotland's wildlife
Our work to save Scotland's wildlife is made possible thanks to the generosity of our members and supporters.
Join today from just £3 a month to help protect the species you love.
---
Preface
This week the Falls of Clyde hosted a BTO training event looking at how to identify birds by sight and sound. The presenter Scott was very enthusiastic and knowledgeable and …