Osprey Shortened Migration
With the breeding season all but over and ospreys embarking once again on their epic migration south, it's a good time to look a little bit deeper at some of the trends being observed in osprey wintering behaviour.
It is thought that both climate change and a rapid changes in land use are impacting many aspects of an osprey's life from birth and breeding, to migration and wintering. Hunting threats, over fishing, human disturbance and habitat degradation all impact the survival rate of an osprey, especially on their winter migration to West Africa. To protect these majestic birds, citizen science has played a key role in monitoring the osprey populations, especially on their winter migration through the Strait of Gibraltar.
In a 2018 study by Beatriz Martin and colleagues, it was observed that western European ospreys were wintering (or 'short-stopping') in increasing numbers in the Iberian Peninsula (Spain and Portugal), instead of their historic wintering grounds of West Africa.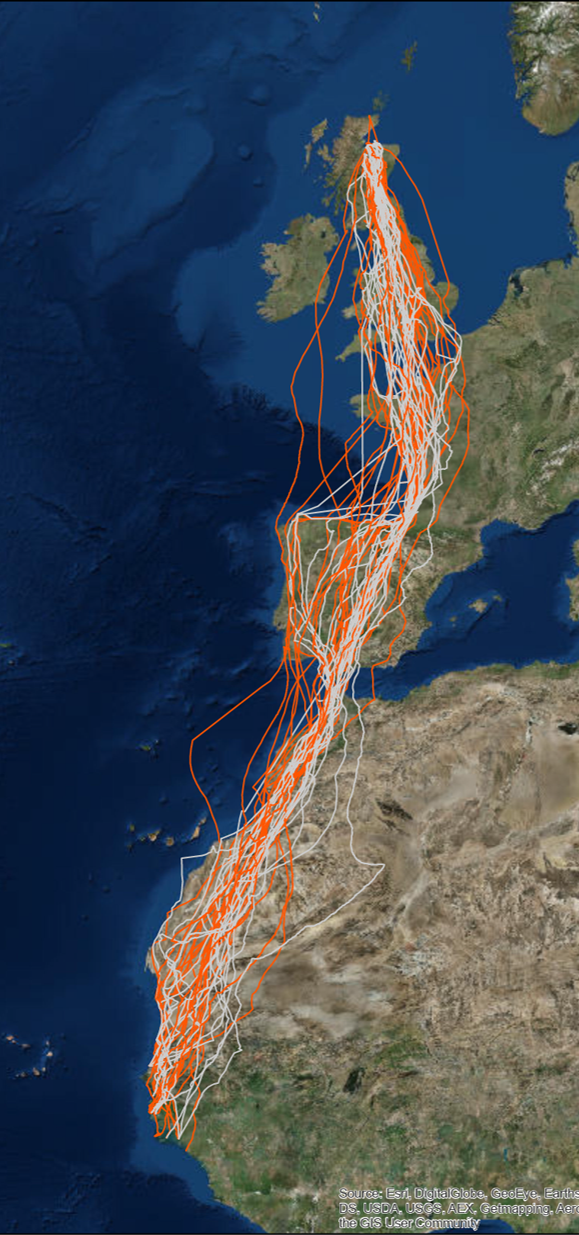 Until more recently it has been unusual for ospreys to winter in Europe instead of their ancestral wintering grounds. With the help of local citizens and volunteers this research article discovered 204 Ospreys wintering in Spain and 155 in Portugal. 18% of which were ringed ospreys from the UK.
Indeed it is thought that one of our previous juvenile ospreys 'Blue LR2' may have been one such osprey who wintered in the south of Spain, having been spotted twice in the late autumn of 2021 in the Doñana National Park on his first migration south. He was later seen in the spring of this year on the Eo Estuary, a Special Protection Area for birds in the north of Spain, potentially on his first migration north. Not being shy of the camera, he was seen yet again this autumn, (this time in Normandy), no doubt making his first migration south as an adult!
The question is; Will he be seen again in the south of Spain later this year, perhaps shining some light on whether he is one of the increasing number of 'short-stopping' wintering ospreys in the Iberian Peninsula?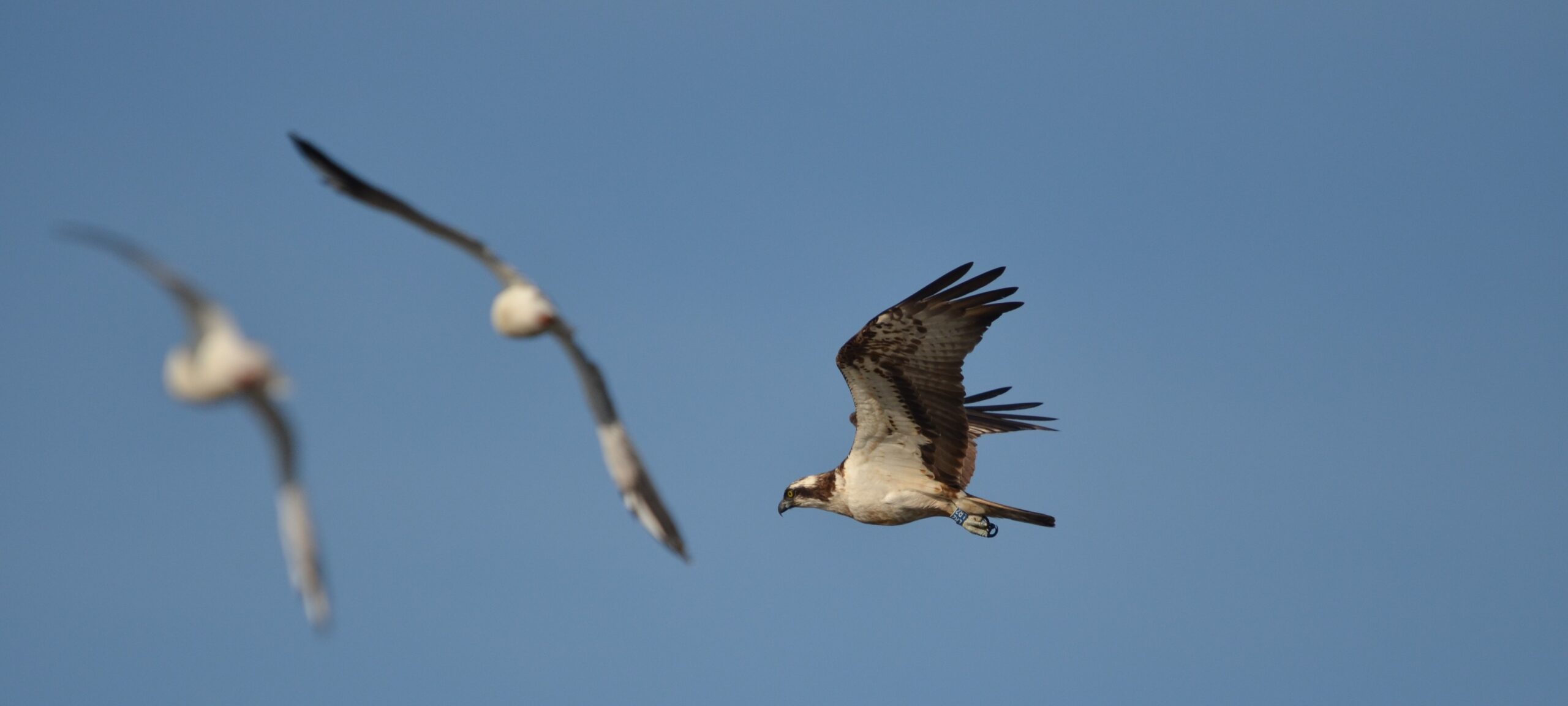 Although 359 ospreys wintering in Spain and Portugal may not seem like a large population, it accounts for around 3% of the total breeding population of ospreys in Western Europe! Both the North West Spain and Southern Spain have been identified as possible wintering grounds. The paper also identified that juvenile ospreys (rather than adults) are statistically more likely to winter in the Iberian Peninsula, although the reason for this is unknown.This unusual/new behaviour has piqued the interest of researchers and bird enthusiasts all over the world.
So why are ospreys wintering in Europe instead of Africa?
The Iberian Peninsula is a crucial stopover in an osprey's journey to West Africa, therefore it is not unusual to see ospreys spending a few days or weeks in these regions on their route back to their ancestral habitats.
Beatriz Martin and colleagues suggest that changes in land use were thought to be the main reason for this shortened migration. Researchers believe that the creation of dams and reservoirs in Portugal and Spain in the 1990's created suitable wintering habitats for ospreys that did not exist ancestrally. The addition of fish stocks for fisheries and recreation has created a habitat for incoming osprey, which they have taken a liking to.
Certainly the study of ospreys wintering in new areas of Spain and Portugal has helped translocation projects identify potential suitable expansion habitats for reintroduction programmes.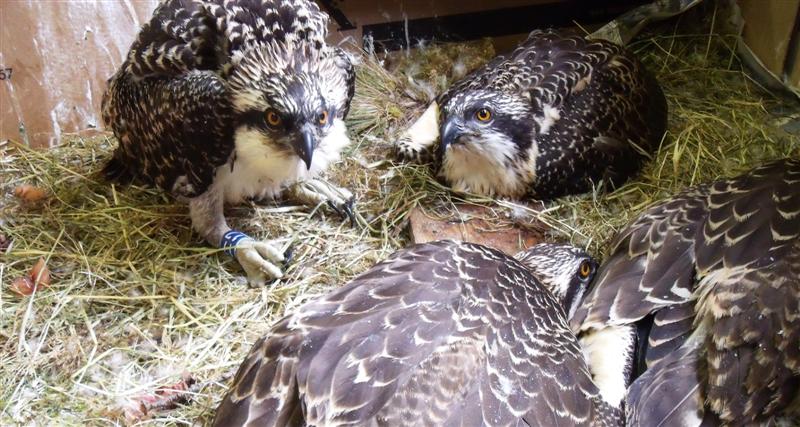 What of the future?
Researchers believe that the population of ospreys in the Iberian Peninsula will only increase in the coming years, boosting the species recovering in the area. Certainly any ospreys wintering in protected Spanish sites such as the Doñana National Park, or utilising areas such as the Eo Estuary for hunting and resting should have a better chance of making it into adulthood. That said there are increasing pressures on these wildlife havens from continued water exploitation, intensive agriculture and of course climate change, which all add to the ever shifting landscape and challenges faced by many migratory species.
With concerns growing over the increased pressure facing ospreys on migration, the charity Conservation Without Borders last year led a 10,000km expedition to track several ospreys from the Tweed Valley area of Scotland on their journey south. The project raised awareness about many man-made issues, such as badly earthed electricity pylons, discarded 'ghost fishing' gear, mosquito spraying, pollution, drought and even wild fires as some of the many threats facing ospreys and other migratory species.
As apex predators ospreys are without doubt indicators of the shifting winds of climate change and rapidly increasing man-made pressures. It is therefore of great importance that researchers continue to study any changes in migratory patterns. You too can help to contribute to the data and our understanding by reporting any colour ring sightings.
Let's hope this season's youngsters and adults manage to migrate safely, no matter where they decide to rest their talons for the winter.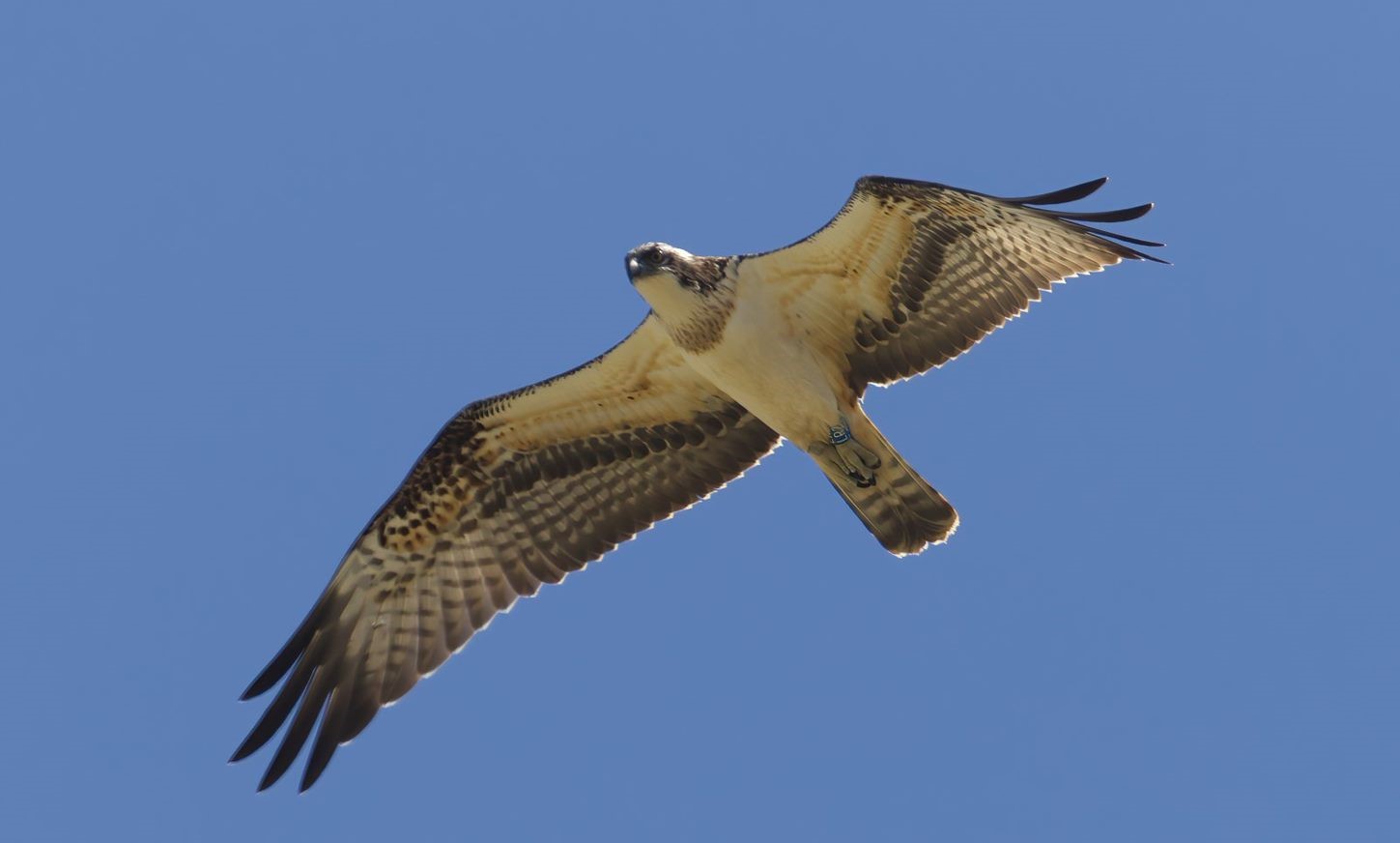 Alexandra Jackson, Species Protection Officer
The Trust's Osprey Protection Programme at Loch of the Lowes is supported by players of the 'People's Postcode Lottery'
References
Martín, B., Torralvo, C.A., Elias, G., Tomás, J., Onrubia, A. and Ferrer, M., 2019. Are Western European ospreys (Pandion haliaetus) shortening their migration distances? Evidence from trends of the wintering population in the Iberian Peninsula. European Journal of Wildlife Research, 65, pp.1-13.
Help protect Scotland's wildlife
Our work to save Scotland's wildlife is made possible thanks to the generosity of our members and supporters.
Join today from just £3 a month to help protect the species you love.
---
Preface
With the breeding season all but over and ospreys embarking once again on their epic migration south, it's a good time to look a little bit deeper at some of …