Orca spend a day in the Clyde
They didn't quite make it to New Lanark, but yesterday a pod of six Orca came up the river Clyde as far as Dumbarton and remained in the area for most of the day. This was a rare occurrence and was one that made headlines in Scotland yesterday.
Orca have always been my favourite animal, and it has always been a dream of mine to see them in Scottish waters but this has proven to be quite a challenge over the years. When I heard the news that they were in the Clyde yesterday morning I thought it was going to be one of those occasions where I was so close yet so far from seeing them. After work I decided to take a chance and drove to Greenock on the off chance they were still around. I couldn't have left it any tighter for time. As soon as I turned onto the esplanade I saw crowds of people looking excited and then all of a sudden a male Orca, known as a bull, came up from the depths to breathe. After parking up I was lucky enough to walk along the esplanade with the crowds for about an hour as the pod slowly made their way out to deeper waters. I do feel incredibly lucky to have finally seen them in Scottish waters and it was definitely not how id imagine ending the day.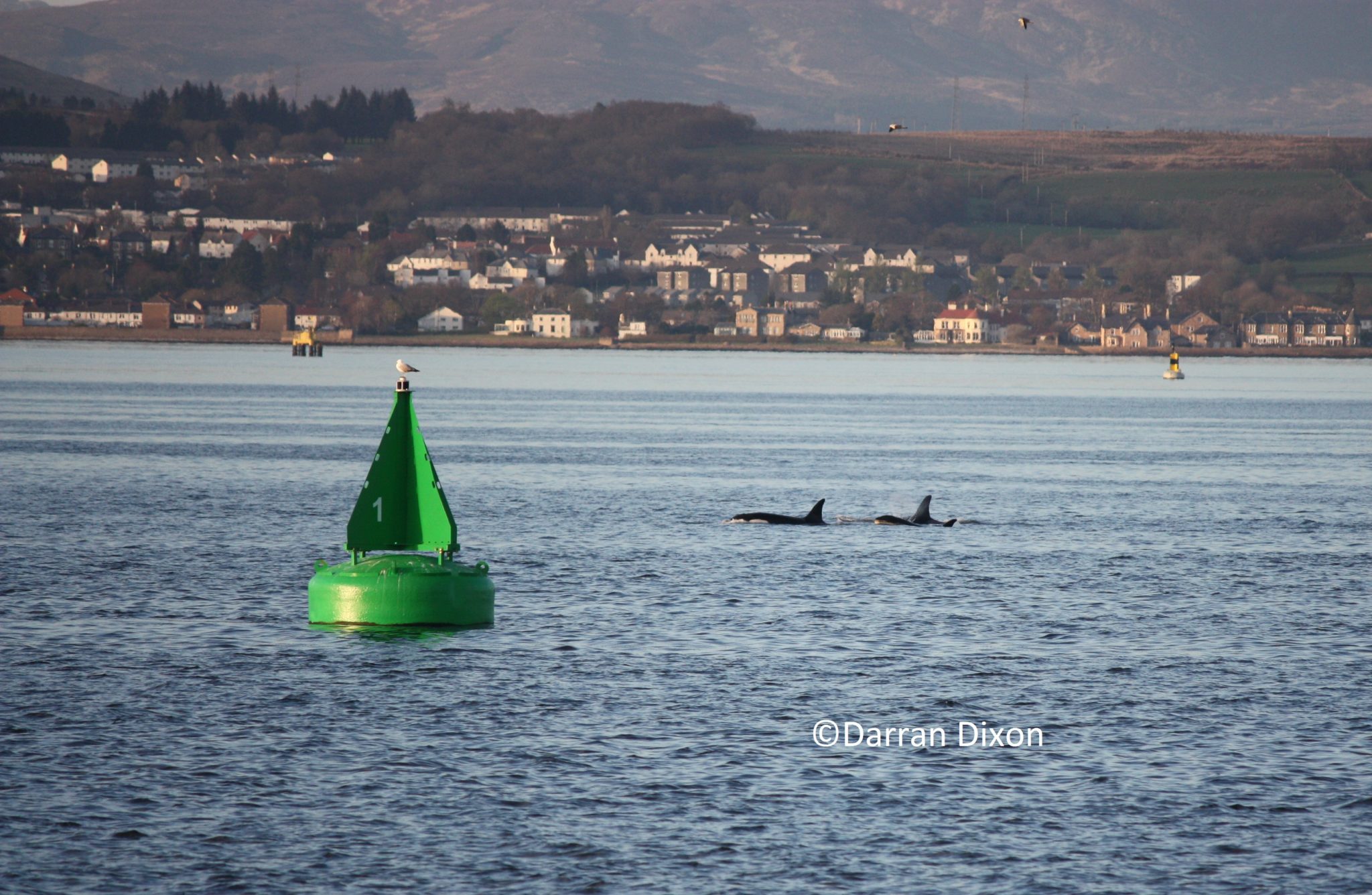 The pod, that consisted of one male, four females and a youngster are part of a community that are usually seen around Orkney and Shetland in the far North of Scotland. The pod were monitored throughout the day by British Divers Marine Life Rescue and it was confirmed that they had headed out into deeper waters by late evening. During their time in the Clyde they were seen catching a seal and teaching the youngster hunting techniques.
This was a fantastic experience and I really enjoyed the fact that so many people had lined up to witness one of the world's greatest predators right here in Scottish waters so close to land. Seeing how excited people were about nature just goes to show how lucky we are to live in a country with such a diverse range of wildlife. Here's hoping they come back again some day.
Darran Dixon, Falls of Clyde Assistant Ranger
Help support our vital work and join us today!
Help protect Scotland's wildlife
Our work to save Scotland's wildlife is made possible thanks to the generosity of our members and supporters.
Join today from just £3 a month to help protect the species you love.
---
Preface
They didn't quite make it to New Lanark, but yesterday a pod of six Orca came up the river Clyde as far as Dumbarton and remained in the area for …