Have you had any unexpected birds in your garden recently?
The 'Beast from the East' brought with it 'Hysteria from Siberia' (milk anyone?). But it also brought an abundance of unexpected birds into our gardens. With the snow a distant memory and life returning to normal. It is easy to forget that although we may not have been able to get fresh bread for a few days, birds and other wildlife will have struggled to find anything to eat because of the blanket of snow that has covered the country.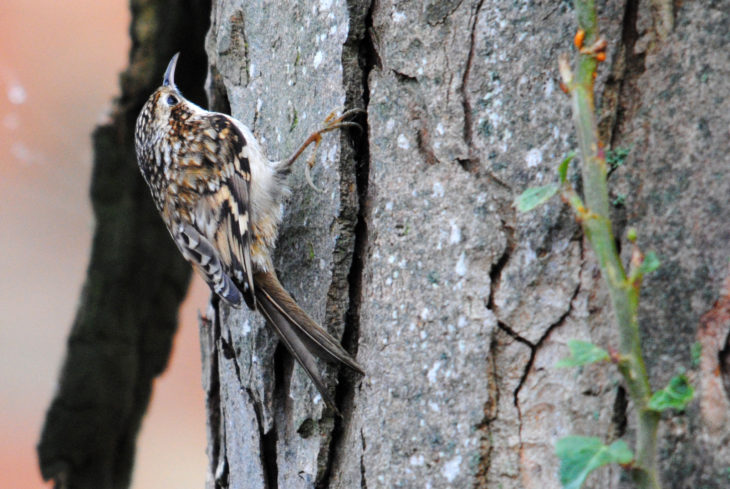 There is a pair of kestrels that hold territory along the straight section of the A73 between Thankerton and Hyndford Bridge. I see them quite regularly on my commute to work. A kestrels main diet consists of field voles that live in thick long grass and during periods of snow, these voles will be almost impossible for a kestrel to catch. They will have to look elsewhere for food, or not feed at all until the snow has passed. I saw the male last week, when there was still lots of snow on the ground. He flew over the road and rather than assuming his usual position – hovering above suitable hunting ground, he proceeded to land on the snow in the middle of the field. He looked defeated. I am keeping my fingers crossed he has enough energy reserves to successfully hunt and catch some food.
Did you have any unexpected visitors into your gardens during the snowy weather? With normal feeding areas covered in snow, many birds chose to come into more urban areas in search of food. I was very surprised to see a family of bullfinches in the trees on the High Street in Biggar, and even more surprised to see a treecreeper deftly moving up and down the same trees. I would be interested to hear if you had anything unexpected appear in your garden! fallsofclyde@scottishwildlifetrust.org.uk.
Laura Preston, Falls of Clyde Ranger
Help support our vital work and join us today!
Help protect Scotland's wildlife
Our work to save Scotland's wildlife is made possible thanks to the generosity of our members and supporters.
Join today from just £3 a month to help protect the species you love.
---
Preface
The 'Beast from the East' brought with it 'Hysteria from Siberia' (milk anyone?). But it also brought an abundance of unexpected birds into our gardens. With the snow a distant …