Guess what unexpected birds people had in their gardens!
A couple of weeks ago I had asked if anyone had any unexpected visitors in their gardens and I was overwhelmed with responses, so thank you for getting in touch! I must admit I was a bit jealous when a gentleman from Larkhall told me he had redpoll in his garden, and then someone else in Lanark mentioned half a dozen bramblings, and then a few others mentioned reed buntings! I didn't even know you could get reed buntings in your garden, how amazing is that.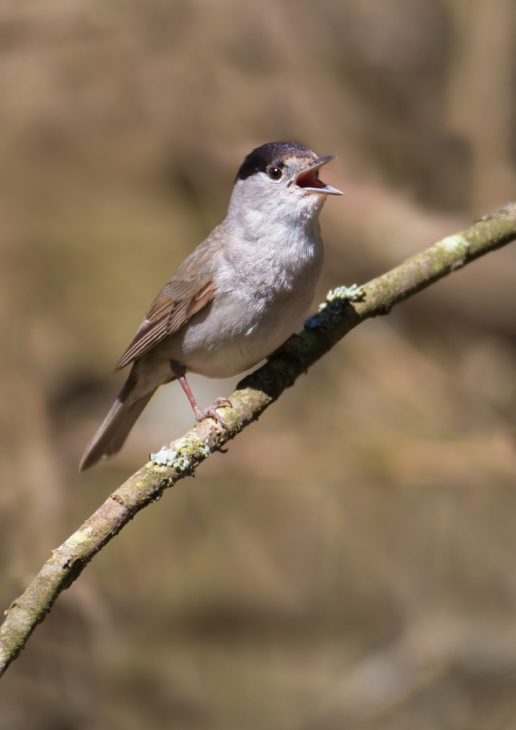 Another person has contacted me to say they had a blackcap in their garden. Now this is an interesting one because blackcaps are a summer visitor to the UK and will migrate in the autumn to southern Europe or north Africa. Over the past few decades blackcaps have been increasingly found to overwinter in the UK. We are also beginning to find that blackcaps that spends their summers in Germany and north-east Europe are now spending their winters in the UK as well. The main diet of the blackcap is insects and berries and it is believed that the reason more of these birds are spending their winters in the UK is down to the British obsession of 'feeding the birds'. The bird feed that people are putting out in their gardens has now made it a viable option for blackcaps to stay here year-round.
Of course there is another option, and that is that this blackcap is in fact an early arrival and has in fact migrated here from much warmer climes. Unless they had been seen regularly throughout the winter, it is difficult to say whether the blackcap that was seen was in fact now a resident of the UK, a migrant from the south or alternatively, a migrant from north eastern Europe that now chooses to spend its winters here rather than southern Europe.
Laura Preston, Falls of Clyde Ranger
Help support our vital work and join us today!
Help protect Scotland's wildlife
Our work to save Scotland's wildlife is made possible thanks to the generosity of our members and supporters.
Join today from just £3 a month to help protect the species you love.
---
Preface
A couple of weeks ago I had asked if anyone had any unexpected visitors in their gardens and I was overwhelmed with responses, so thank you for getting in touch! …