Say no to wasteful plastic drinking straws
It is hard to believe Christmas is over and a New Year is about to begin. The Winter Solstice also passed on the 21st of December and with the shortest day now behind us, daylight will start creeping in, lengthening our days once more. Our darkest days are over, at least where day length is concerned.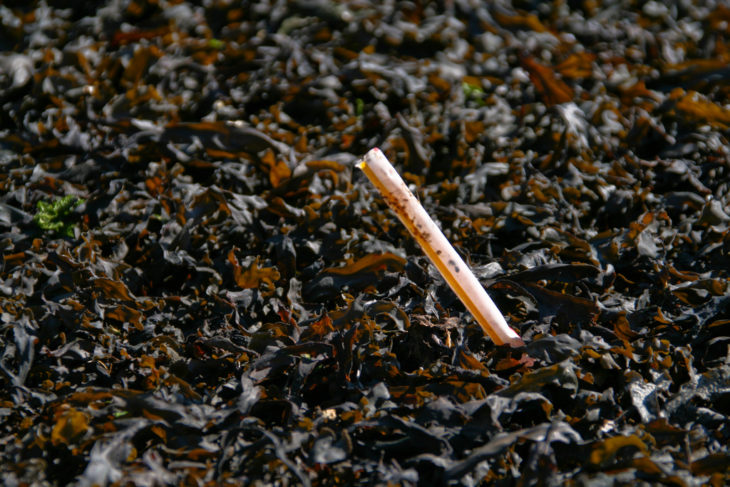 I haven't written anything about Blue Planet II, and I am hesitant to say that I haven't watched any of it for fear of retribution! I cannot deny that the filming is mesmerising, and being able to see these things is amazing. However I just feel sad after watching it, knowing that even a hundred years ago, filmmakers wouldn't have to be trying so hard to find and film these incredible creatures.
We have created a world for ourselves at the expense of almost every other living thing and you can't help but notice it even more at this time of year. Especially with the number of presents we gave and received on Christmas Day and the number of things we didn't really want or need. It's hard not to get caught up in the consumerist nature of it all.
Here is that part where I give you ideas for things to do to help, but I'm actually only going to give you one. I'm sure you've seen the photo of the sea turtle with a plastic straw wedged firmly up its nose. It is not something that should ever happen. So I'm asking you to say no to plastic straws. If you see them for sale, then ask the retailer to sell paper straws instead. If you are out for a drink or meal somewhere, ask them not to give you a straw, and say you would like to see the using paper straws instead. It is a simple thing, but it will make a huge difference to our oceans.
Laura Preston, Falls of Clyde Ranger
Help support our vital work and join us today!
Help protect Scotland's wildlife
Our work to save Scotland's wildlife is made possible thanks to the generosity of our members and supporters.
Join today from just £3 a month to help protect the species you love.
---
Preface
It is hard to believe Christmas is over and a New Year is about to begin. The Winter Solstice also passed on the 21st of December and with the shortest …