Five wildflowers to spot at Falls of Clyde this week (that aren't daffodils)
Do you know your woodland wildflowers? Now is a great time to brush up on your species ID and track the changing season as nature bursts back into life.
* * *
Warmer days, longer evenings. Blossom on the trees, birdsong in the air. 
Spring is always a rejuvenating time, but this year the change in the season feels particularly welcome, beckoning us to spend longer outdoors and enjoy the natural world as it bursts back into life. 
At the Falls of Clyde, it seems lately as though a new species is re-appearing almost every day. The willow warblers arrived back from their African winter a couple of weeks ago, and the first chiffchaffs were singing a couple of days ago. Last week we spotted our first orange tip butterflies of the year. The year is picking up speed. 
One of the reserve's great current joys however is the variety of wildflowers that have begun to emerge. Here are some of our favourites to look out for when you're next out for a walk.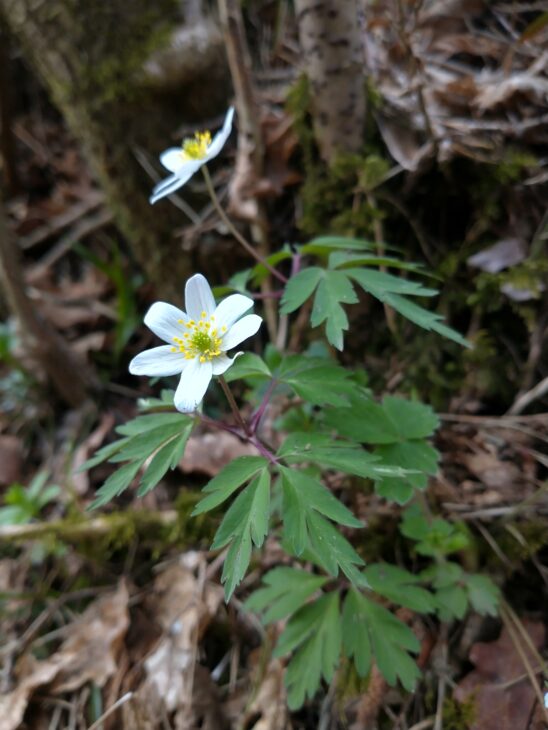 Wood anemone 
These have been out for a while now so you'll need to catch them while you can! They are one of the easiest to spot as they form little carpets of star-shaped white flowers at the side of the reserve's trails, peeking out from a bed of feathery green leaves. A typical flower of shady woodlands, they come out early while light is still able to reach the ground. Very soon the trees above will come into full leaf however, and we will say goodbye to them for another year.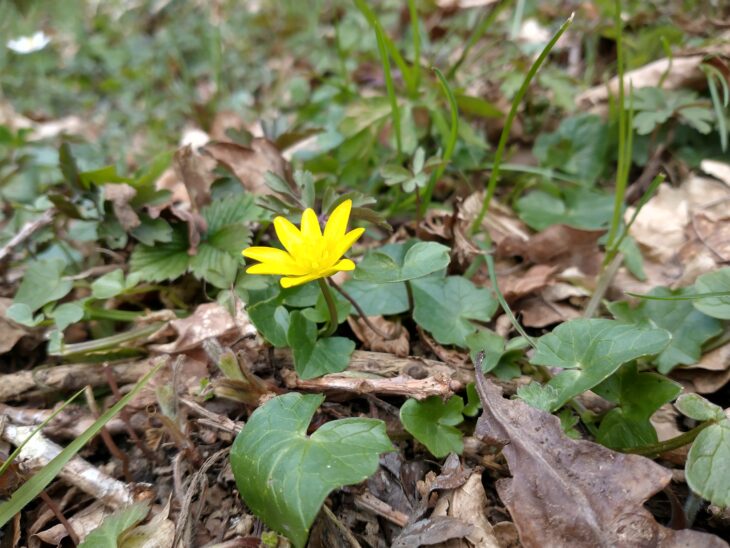 Lesser celandine 
Some gardeners among you might know this flower as more of a tricky garden weed, but here at the reserve we are happy to see its cheerful yellow flowers – one of the first splashes of colour after a winter of muddy browns and greens. Like the wood anemone, lesser celandine takes advantage of sun filtering through the leafless trees and will also soon be gone.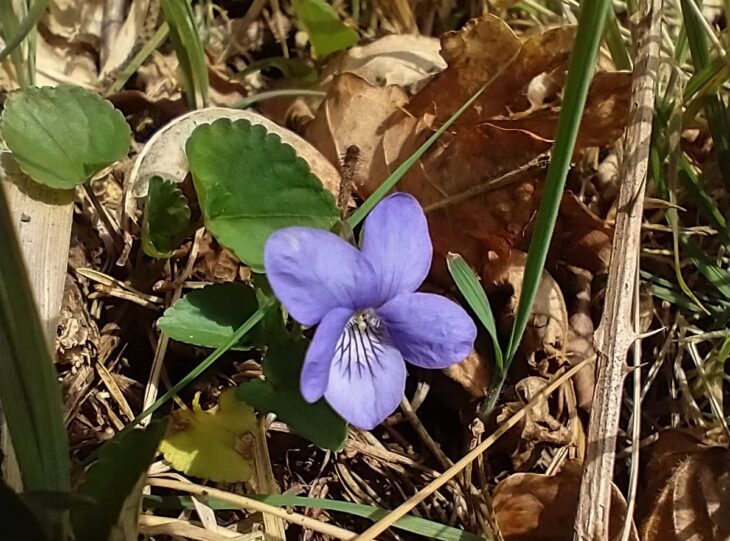 Dog violet 
The violets have been out for a week or so now, adding some pale purple to the woodland palette. These understated little jewels can be found at woodland edges, keeping a low profile close to the ground.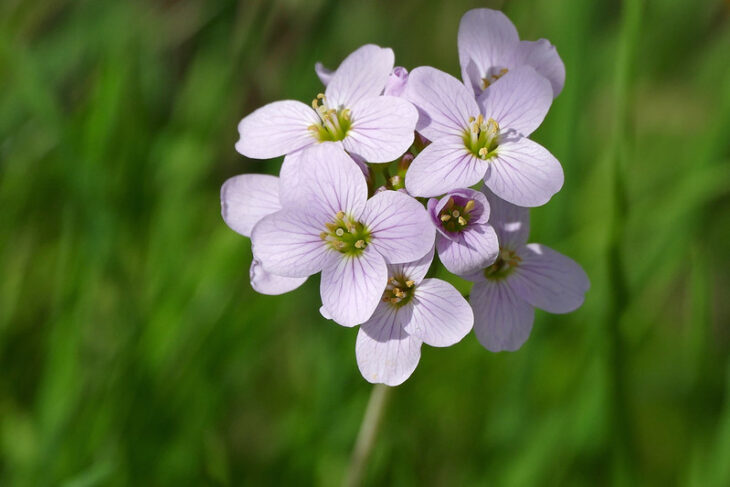 Cuckoo flower 
Going under various names, including lady's smock, milkmaids, and mayflower, the cuckoo flower is so-called because it emerges around the same time that cuckoos return to the UK. Frequently found growing in damp ground, it is a food plant for the orange tip butterfly – if you see one of these species, you're likely to find the other! Keep an eye out at the beginning of the Falls of Clyde boardwalk.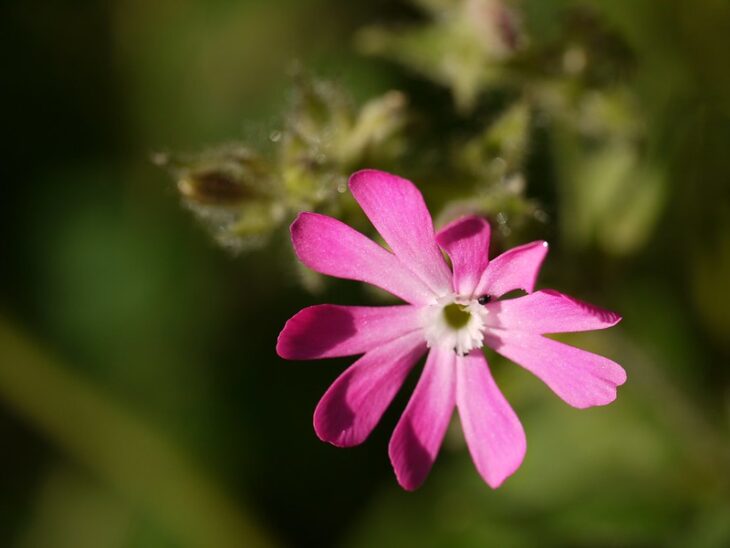 Red campion 
You probably know what a bluebell looks like, but you may have wondered what the bright pink flowers are that grow up through the purple carpet as the bluebells start to die off. Most likely they are the beautiful red campion, which isn't just pretty: it is an important source of energy for bees, butterflies and hoverflies. If found in woodlands, it can also be an indicator that the woodland is an ancient one. 
* * *
New species will pop up regularly as we move through spring and into summer, and we'll be back with more blogs about what to look out for. If you're at the reserve, take a wander along the wildflower trail that stretches along the boardwalk. Once you know how to ID them, you'll be spotting them everywhere.
Patrick Endall, Falls of Clyde Seasonal Ranger 
Help protect Scotland's wildlife
Our work to save Scotland's wildlife is made possible thanks to the generosity of our members and supporters.
Join today from just £3 a month to help protect the species you love.
---
Preface
Do you know your woodland wildflowers? Now is a great time to brush up on your species ID and track the changing season as nature bursts back into life. * …