Autumn is a fantastic time to get out and explore Scotland's wild places. Leaves turn to colourful golds and reds, our woodlands fill with an impressive array of fungi, migrant birds return to their wintering grounds, and Atlantic grey seals gather to give birth to their pups.
Thanks to supporters including players of People's Postcode Lottery the Trust manages 120 wildlife reserves across the country.  Here are just a few of our top places to explore during autumn.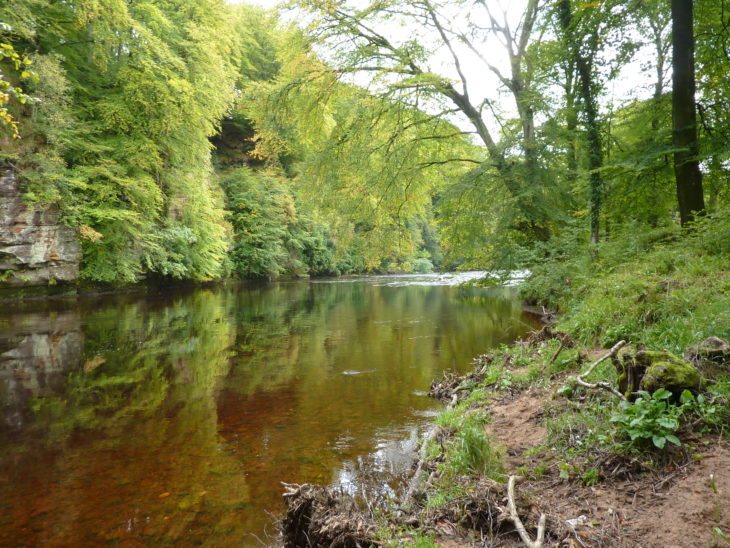 Ayr Gorge Woodlands – Ayrshire
Ancient oak, birch and ash dominate this impressively steep woodland ravine in the Ayr valley. These woods have remained relatively undisturbed throughout their history, and today the reserve is one of the most important woodlands for wildlife in Ayrshire.
Ayr Gorge is an important home for many special invertebrates, plants, fungi and bats, and birds including kingfishers and dippers can be spotted on the river. according to local folklore it was in these woods that Robert Burns met 'Highland Mary', who inspired several of his famous poems.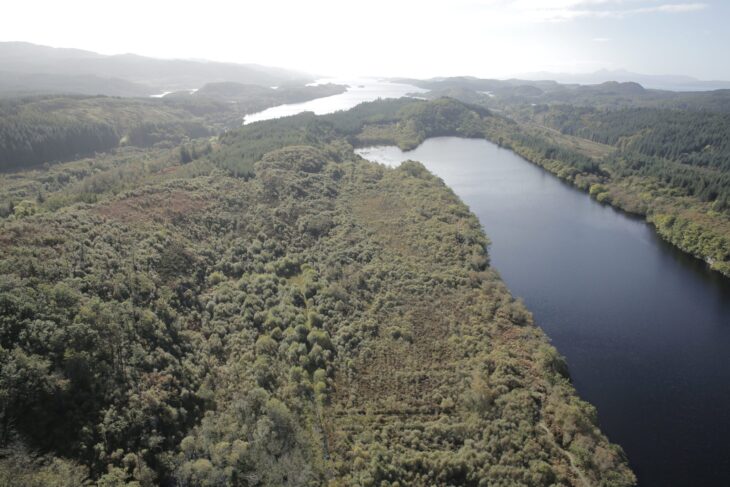 Knapdale, mid-Argyll  
Steep wooded ridges separated by flooded dales create a unique landscape in Scotland. Knapdale Forest is part of Scotland's rainforest and the stunning ancient Atlantic oak woodland produces fantastic autumn colour.
This area was home to the Scottish Beaver Trial and it's one of the best places to visit to see these natural engineers at work. Beavers are mostly active at dawn and dusk, but you can explore the Beaver Detective Trail to see evidence of their presence including gnawed trees and dams.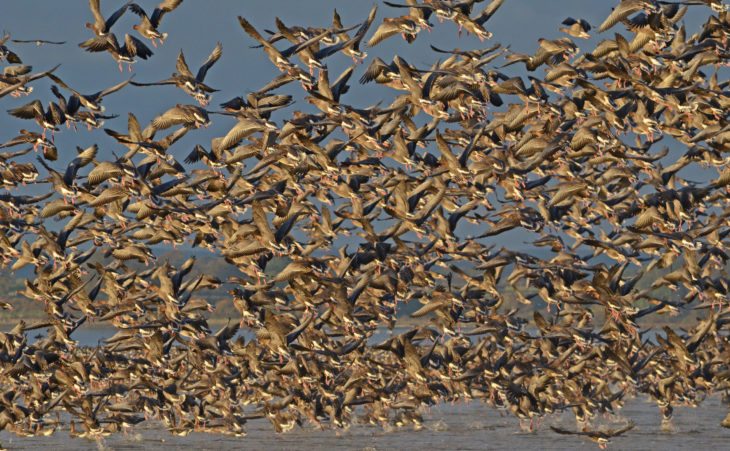 Montrose Basin Visitor Centre and Wildife Reserve, Angus
The star attraction at the Basin at this time of year is the tens of thousands of pink-footed geese that pass through the reserve each year following an epic migration from Iceland. Numbers have risen impressively in recent years and over 90,000 pink-feet were counted on the basin in 2016!
Montrose Basin is an important wetland habitat for many other birds including eider ducks and other waterfowl. You can discover the basin's wildlife at our Visitor Centre, which is open daily and the three wildlife hides around the basin offer impressive sights including kingfishers.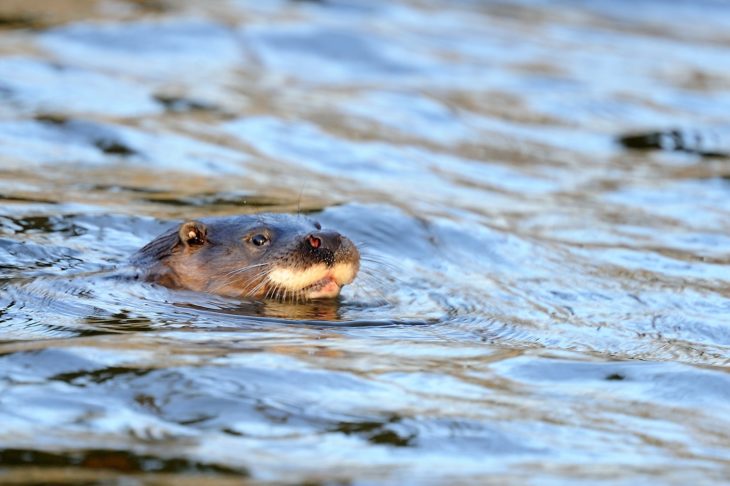 Loch Fleet, Highlands
Loch Fleet Natural Nature Reserve is a large tidal basin surrounded by dunes, saltmarsh and Scots pine woods. During autumn and winter, the waters, mudflats and saltmarsh of Loch Fleet come alive as vast numbers of waterfowl and waders come and go.
The pine-built wildlife hide in Balblair Wood is the perfect spot to watch shelduck, wigeon, eider ducks, oystercatchers, curlew, redshank, bar-tailed godwit and more. If you are patient it is possible to spot an otter at dawn and dusk, and other mammals found on the Reserve include roe deer, pipistrelle bats, foxes, stoats and pine martens.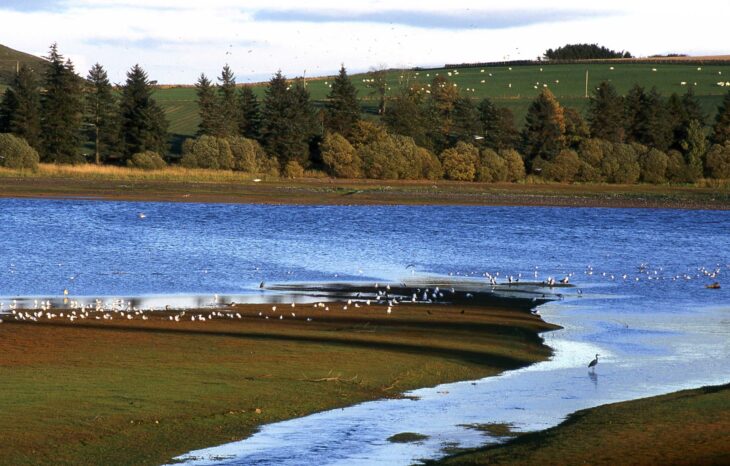 Loch of Lintrathen, Kirriemuir, Angus  
This beautiful inland loch is a fresh-water reservoir for Angus and Dundee. Large numbers of wintering wildfowl including greylag geese, wigeon, tufted ducks and goldeneye gather on the reserve during winter. The two hides on the banks of the loch are accessed by separate paths, and the hide on the eastern shore is wheelchair accessible.
The Scottish Wildlife Trust manages 120 wildlife reserves throughout Scotland, covering more than 20,000 hectares thanks to supporters including players of People's Postcode Lottery. With 90% of the population living within just 10 miles of their closest Scottish Wildlife Trust reserve, you're never far away from your next wildlife encounter. Find your nearest wildlife reserve.
Help protect Scotland's wildlife
Our work to save Scotland's wildlife is made possible thanks to the generosity of our members and supporters.
Join today from just £3 a month to help protect the species you love.
---
Preface
Autumn is a fantastic time to get out and explore Scotland's wild places. Leaves turn to colourful golds and reds, our woodlands fill with an impressive array of fungi, migrant …