The number of herons around the basin has been a common topic of conversation lately at the visitor centre. Almost without fail, there's always at least one grey heron standing in the salt pans, but usually there are a fair few of them. When feeding, herons are generally quite solitary birds (their 'sit-and-wait' method of fishing is best done alone), so it seems weird to see so many together in the same place. However, if you come across a colony of herons from a nearby heronry, you can see over 50 individuals at once. The collective noun for herons is a 'siege', which seems very fitting. There are quite a few younger herons around at the moment with paler, scruffy plumage, so when you see them all standing hunched over with their edgy hairdos, they almost look like a gang of thugs that you wouldn't want to get caught up with…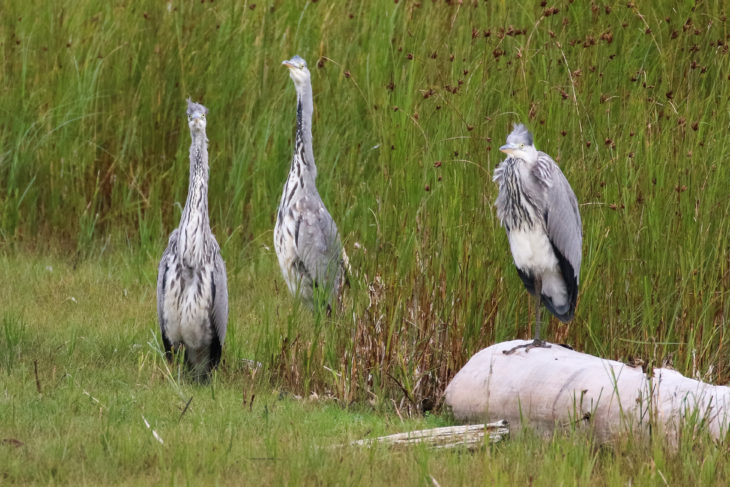 In addition to the dozen or so herons that you're likely to see in the salt pans by the visitor centre, there are frequently an even larger number over towards Maryton. We counted 50 the other day scattered along the shoreline and dotted about in the trees. There are just over 70 herons around the Montrose Basin at the moment. This suggests that there's potentially a nearby heronry, especially since there are so many juveniles too.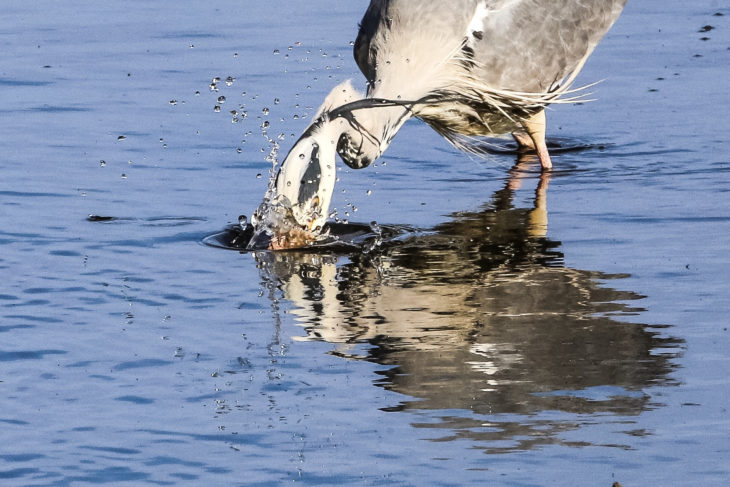 Herons are a regular source of entertainment when you're birdwatching from the visitor centre. When fishing, they stand completely still and then suddenly and extremely quickly extend their neck, grabbing their prey with their long bill. Fish aren't their only prey – they'll catch small mammals, small birds, and amphibians too. The moment when a heron caught and ate a couple of the newly hatched mallard ducklings was quite horrifying, but still very impressive all the same!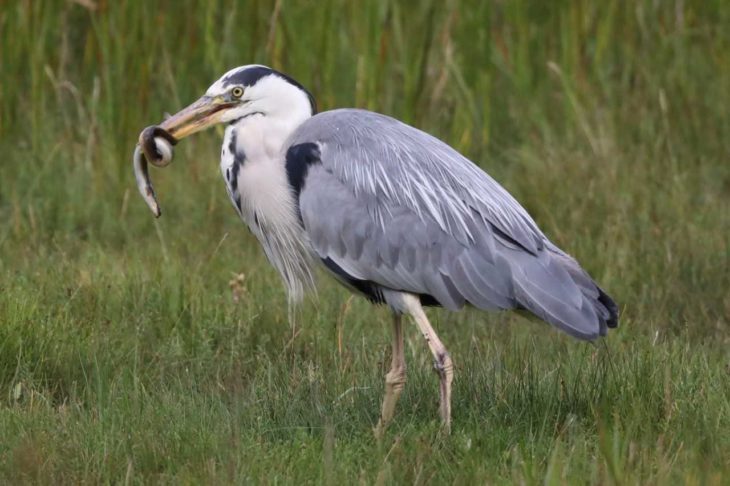 If you're lucky, you might even spot a little egret amongst the herons. Egrets and herons belong to the same family (Ardeidae), and you can definitely see the resemblance with their long, elegant necks and tall stature. We saw a little egret in the salt pans standing right next to a grey heron a fortnight ago, and one was spotted towards the west side of the basin just this morning. Little egrets are becoming more of a common sighting now that their range appears to be spreading further north, so we may be seeing more of these beautifully delicate white birds in the future.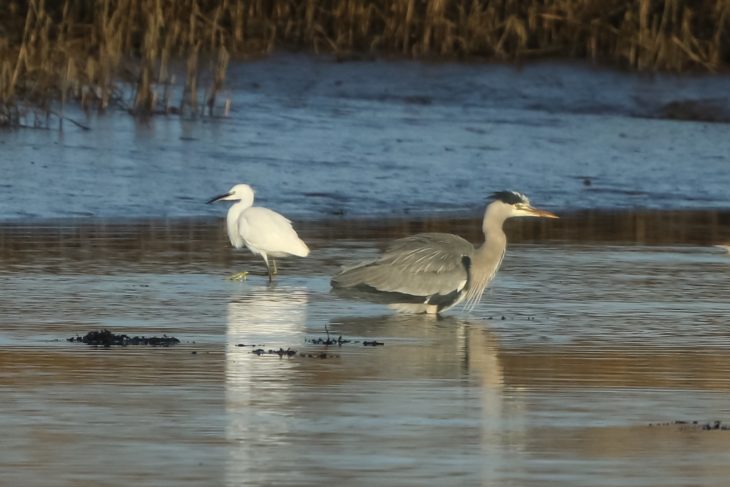 – Joanna Peaker (Visitor Centre Assistant)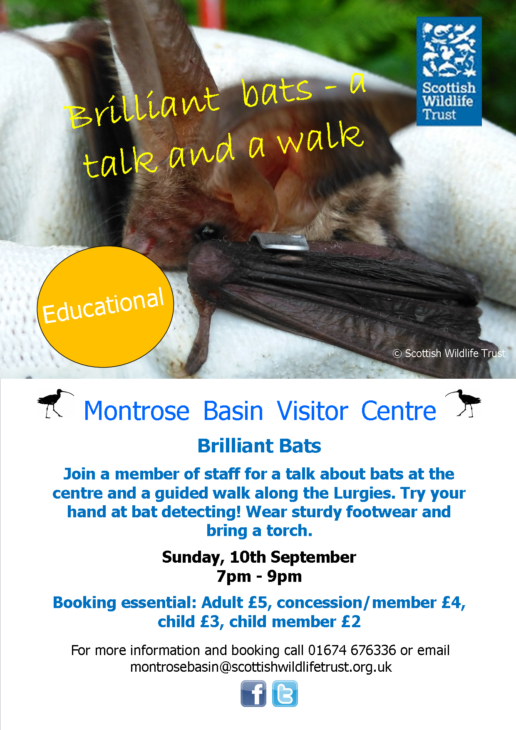 Help protect Scotland's wildlife
Our work to save Scotland's wildlife is made possible thanks to the generosity of our members and supporters.
Join today from just £3 a month to help protect the species you love.
---
Preface
The number of herons around the basin has been a common topic of conversation lately at the visitor centre. Almost without fail, there's always at least one grey heron standing …