Third week of osprey watch
The last week has been quiet and restful watching our pair of ospreys doing their daily incubation. The two future parents get involved with incubating the eggs and never leave them without protection for more than 5 minutes. It is very interesting to watch how they behave and to follow their daily routine. The female is doing the majority of incubation and the male takes care to fish for both of them. When he catches a fish, first he eats the head and brings her the rest. After that, it is the time for her to head to the other part of the loch and eat in peace, while the male takes his turn incubating. Around every 30 minutes they turn the eggs to make sure that the temperature is the same all over the eggs. Every day they repeat these different behaviours, when they are not disturbed by some intruders!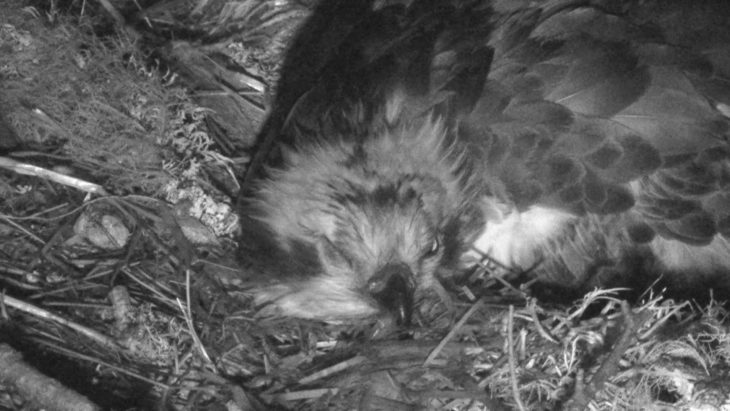 At this time of the year we are all the time surprised by the modification of the landscapes, the trees are getting the leaves, the flowers start to appear and the sunrise is getting more and more early. Some new species have been seen during the osprey watch like the slavonian grebe. It is the first time this year that we've seen this species on the loch. Slavonian grebes spend their winter on the coats in Scandinavia and North of Europe. Some pairs are breeding in the North of Scotland, so this one might stop for a couple of days at Loch of the Lowes.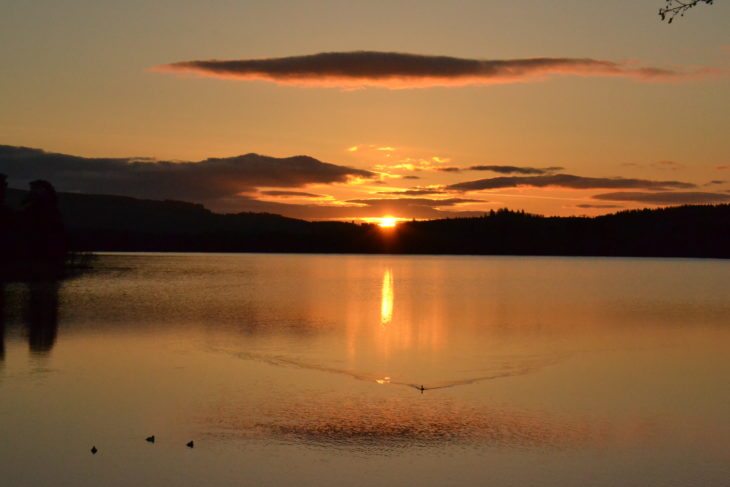 On Thursday we were very excited to watch one pine marten on the feeding station at 11:30pm. Some years ago pine martens were regular visitors to Loch of the Lowes, but perhaps because of habitat change they disappeared. It is great to see this species making a comeback at Lowes and we are trying to figure out how many are living in the reserve. We hope to give you more details about them in the next months.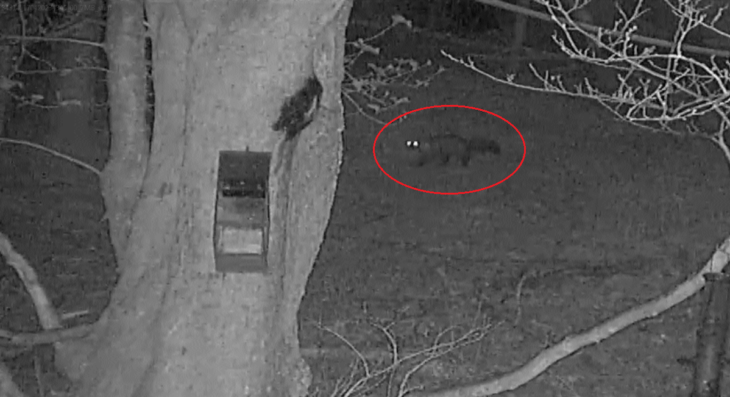 We are looking forward to seeing the chicks hatching, and to seeing new species on the reserve as the season progresses.
Chloe Fourneret (Specie Protection Officer)
Help protect Scotland's wildlife
Our work to save Scotland's wildlife is made possible thanks to the generosity of our members and supporters.
Join today from just £3 a month to help protect the species you love.
---
Preface
The last week has been quiet and restful watching our pair of ospreys doing their daily incubation. The two future parents get involved with incubating the eggs and never leave …