Osprey Diary at Loch of the Lowes – So Long and Fly High
It has without doubt been a strange season with many twists and turns, from the very early arrival of our breeding pair female NC0 and male LM12 on the 17th March, a very cold spring and the subsequent injury of LM12 during the hatching of the first chick (PF4), to extremely low river levels for much of the summer, fluctuating hunting success, aggression on the nest and the early dispersal of NC0 and second chick PF5, (who have not been sighted since the 15th and 28th July respectively).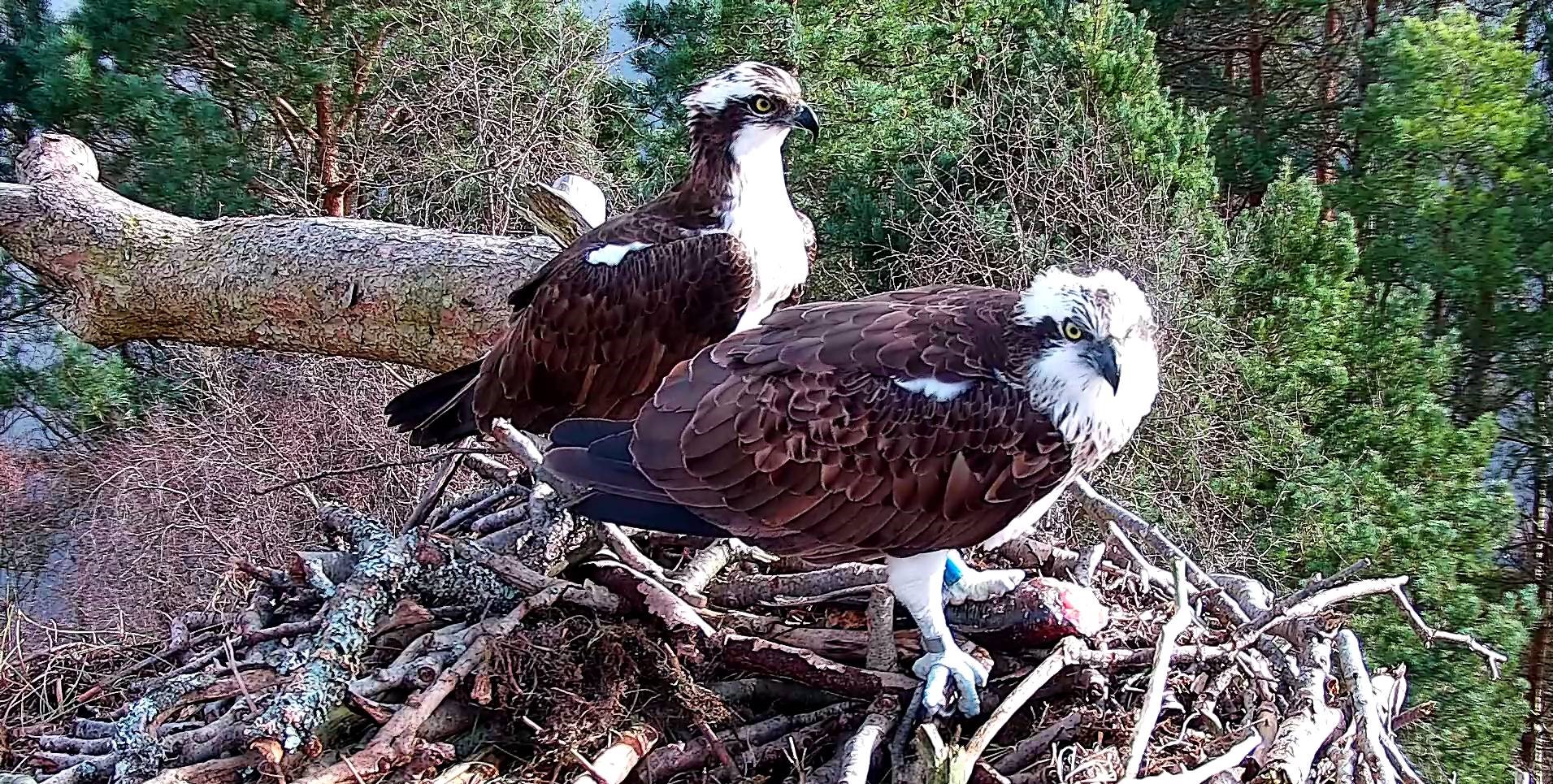 It has been very quiet on the loch these last few weeks. LM12 was observed flying around the reserve after his final fractious fish delivery to the nest on Tuesday 1st August. He spent a good portion of the next day on the 'Frustration Nest', opposite the hides, and for much of the rest of the week was spotted preening on one of his favourite perches in another part of the reserve.
There have been intruders regularly passing through the area, with 2-3 spotted in the air at any one time in the first week of August, although their levels of interest, persistence and aggression have been markedly less than in the peak of the breeding season.
One intruder in particular appeared to have very similar markings to LM12, although darker in appearance. Despite the intruder spending lengthy periods also preening on a couple of perches, LM12 'escorted' it off the premises on Sunday 6th. After being spotted again later in the afternoon this is the last day LM12 has been seen and is assumed to have departed the area to begin his journey south.
With no fish deliveries being brought to the nest after Tuesday 1st, PF4 managed to catch another wee 'jack pike' in the early hours of Saturday 5th August, and brought it back to the nest for eating. Young ospreys don't usually don't really hone their hunting skills until they begin their first migration, so it was encouraging to see PF4 already beginning to work on her technique.
After a few sightings of PF4 on Monday 7th, we've had no more positive sightings of the youngster around the Loch, and like her father we assume she has now dispersed the territory to explore the wider area. This will help her create a memory map of her natal ground which she will use when she returns as an adult. She will then begin her journey south, learning to feed for herself on the way.
This video below shows our last sighting of PF4 on the nest on Sunday 6th August – when she gave us a cheeky close up as she flew off. Here's hoping we get a sighting of her (and her brother PF5) in a few year's time, when they return on their first migration north to establish a territory and perhaps even breed.
With the ospreys having seemingly dispersed to begin making their journey to southern climes, the nest has become a magnet for other wildlife, keen to root about to find any morsels to eat. There have been sightings of crows, woodpeckers, great tits, nuthatch and jay all spotted picking over the nest, however this young tawny owl seen checking out the premises in the wee small hours was particularly special.

It's certainly been a season of many firsts, not least the earliest arrival and departure of our osprey family. We hope that they are all safely making their own independent journey to warmer climes and that we can celebrate their return again in due course.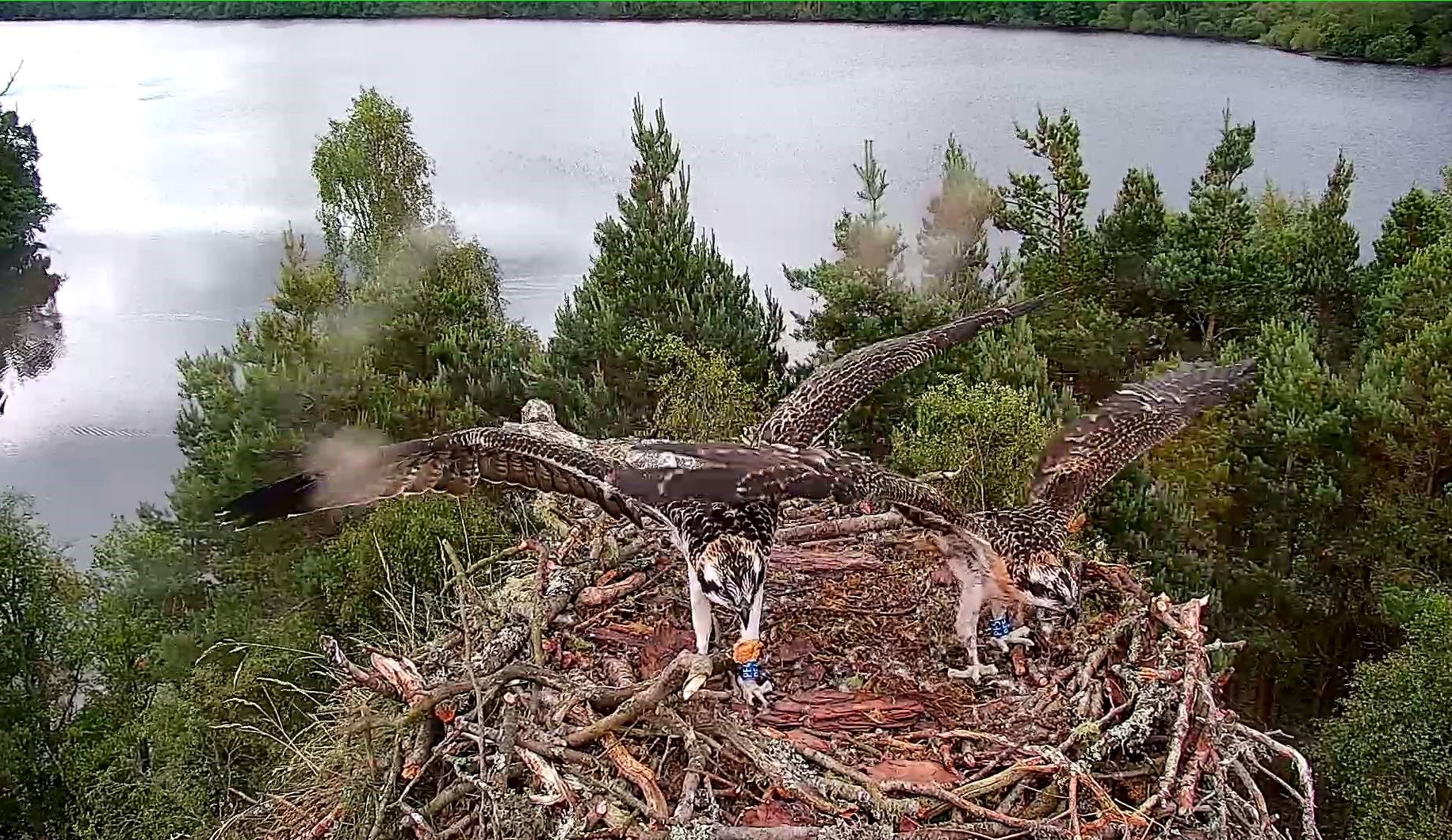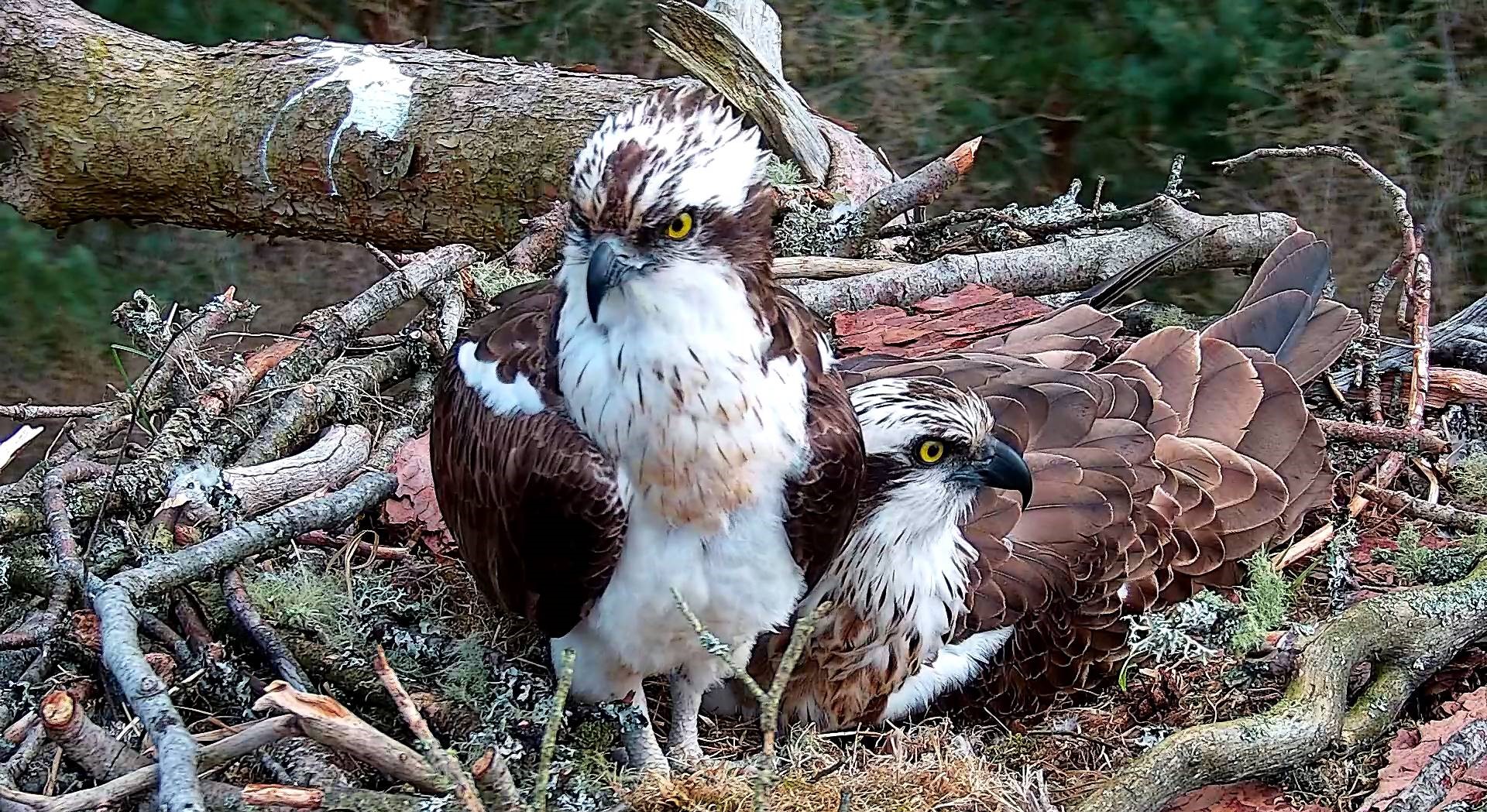 Thank you for following the journey on the webcam, blogs and social media, and of course a huge thank to all our volunteers and Species Protection Team, who kept the family disturbance free throughout the season.
Until next year – Eyes to the skies!
'Raz' Rasmussen, Perthshire Ranger
The ospreys might be gone, but the webcam continues to give splendid sights and sounds from across the Loch. You can also keep up to date with events and other wildlife sightings by following us on Twitter or Facebook.
The Trust's Osprey Protection Programme at Loch of the Lowes is supported by players of People's Postcode Lottery.
Help protect Scotland's wildlife
Our work to save Scotland's wildlife is made possible thanks to the generosity of our members and supporters.
Join today from just £3 a month to help protect the species you love.
---
Preface
It has without doubt been a strange season with many twists and turns, from the very early arrival of our breeding pair female NC0 and male LM12 on the 17th …