Frogs and pipits and deer, oh my!
The variety of wildlife that has come into view this week has been outstanding. There hasn't been a day when I haven't seen something new, followed by throwing myself into books to learn about them. With the river's water level at a low point, schools of minnows were clearly noticeable beneath Dundaff Linn. A frog was spotted jumping through long grass, as was a doe and roe fawn along the edge of the woodland. Such wonderful sightings came at the price of some intensive physical management and surveys this week. Nature is nothing if not rewarding for hard work.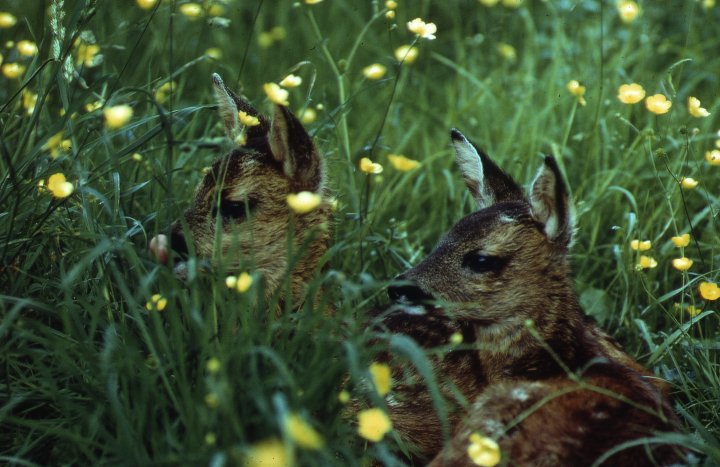 The management work came in the form of path enhancement once again, this time with the energy and enthusiasm from the practical conservation volunteers and a corporate party team from Santander. Making their way further up the hill and over, the positive difference on the path quality is evident already. Their efforts are appreciated and it gives the chance for visitors to pleasantly look over the reserve without standing in an inch of mud!
This week has given me the brilliant opportunity to visit two more Scottish Wildlife Trust reserves!! The first was Upper Nethan Gorge for our second input into the Southern Scotland Bat Survey. Both the meadows and woodland within this reserve are majorly undisturbed, unharmed and so flourishing with the signs of a healthy habitat. It's a lovely area and the butterflies, such as Ringlets and Meadow Browns, must think so too as many were fluttering above the grass. On top of this, we saw a group of goldfinches flying on the outskirts of the meadow, flashing their colourful feathers as they did so. Did you know that the collective name for a group of golfinches is a 'charm'? I think that's very fitting for such wonderful birds.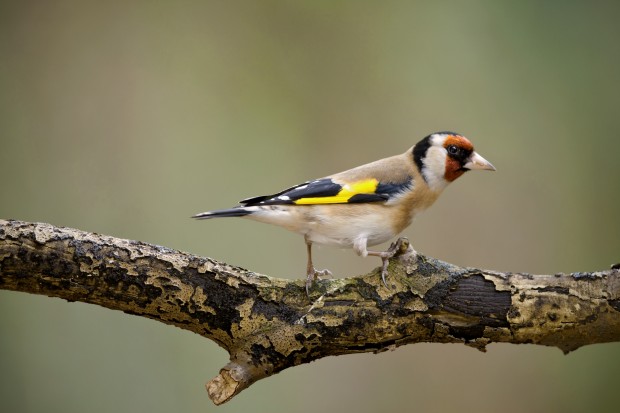 The second Scottish Wildlife Trust new to me this week was Cander Moss; a large raised bog and a Site of Special Scientific Interest (SSSI). The team there put in a huge amount of effort to improve the quality of the wetland and to attract more wildlife; it's becoming a greater asset to the environment by the day. I could've spent all day watching the dragonflies and damselflies flying back and forth over the pools. We also saw a family of meadow pipits, with two youngsters seeming unfazed by us coming towards them. Although not necessarily at this site, meadow pipits have been documented as a host species for Cuckoos, whereby they will unknowingly raise the brood of a cuckoo.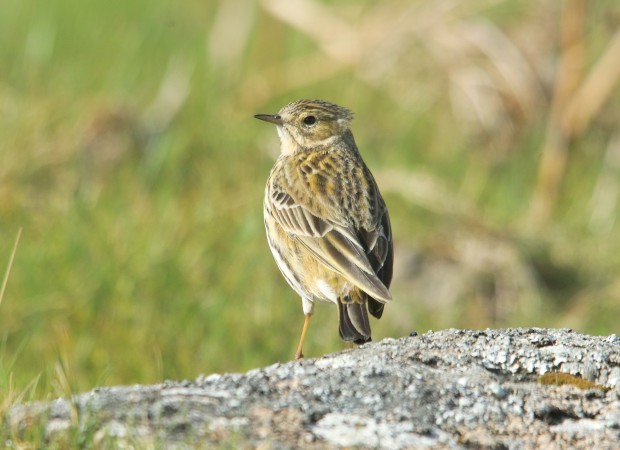 We dabbled in reptile and amphibian surveys at Cander Moss too. By placing down roofing felt, we created artificial refugia. This aims to provide an area for the animals to rest upon and warm in the sun, given that they're cold-blooded. We'll be able to have a look at the roofing felt to see whether it has been used, and potentially by what animal! After long days of path strimming and reserve patrols, followed by a family badger watch yesterday evening, my penultimate week on the reserve has come to an end.
Lori Moore – Assistant Ranger, Scottish Wildlife Trust
Help support our vital work and join us today!
 
 
Help protect Scotland's wildlife
Our work to save Scotland's wildlife is made possible thanks to the generosity of our members and supporters.
Join today from just £3 a month to help protect the species you love.
---
Preface
The variety of wildlife that has come into view this week has been outstanding. There hasn't been a day when I haven't seen something new, followed by throwing myself into …