Have you ever walked along the Clyde Walkway?
This week I had the pleasure of meeting a lovely couple, Dave and Dot who are walking from Lands End to John o'Groats. They have walked over 800 miles in around 75 days and they have raised over £2,000 towards Macmillan Cancer Support. The route they have taken goes right through the heart of South Lanarkshire. They have already passed through Crawford, Abington and Roberton and they reached the Falls of Clyde on Tuesday. They are now planning to walk the Clyde Walkway to Glasgow. They are blogging their journey over at www.daveanddot.co.uk.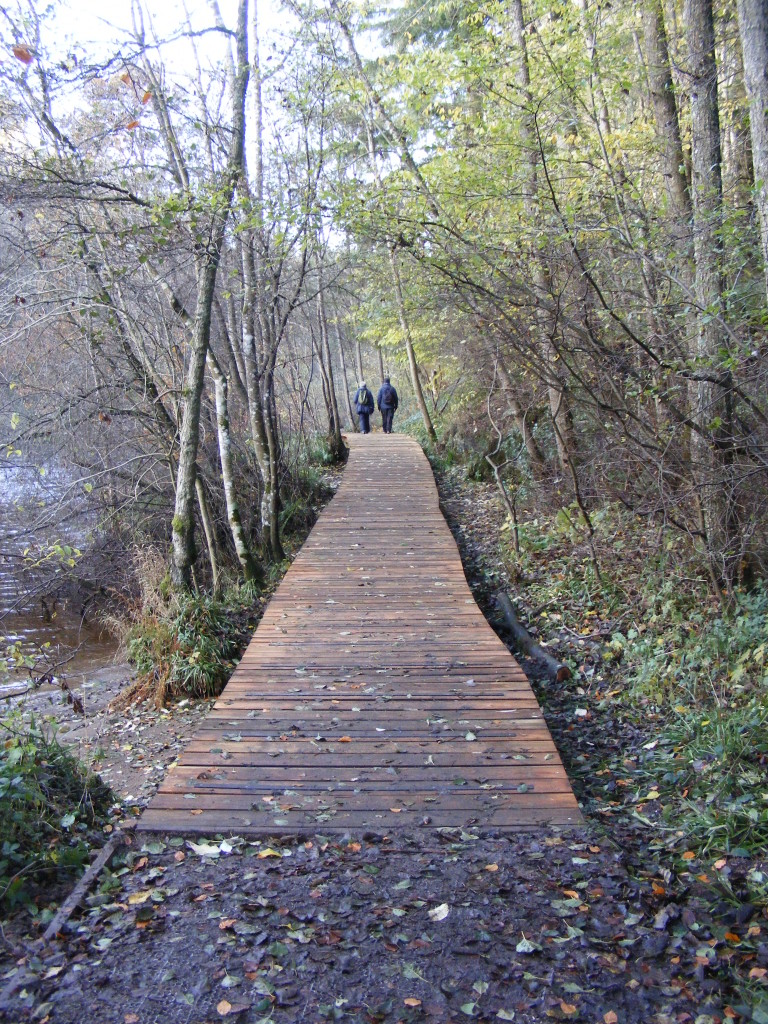 I am always full of admiration for anyone who embarks on these sorts of adventures. They are walking the entire length of the country, which is just so awe inspiringly impressive! One of the best things about walking or cycling is the fact that you get to engage with the area you are in, talk to the locals and really get a feel for the places you visit. I also find it humbling – the generosity of the people you meet. Dave and Dot mention on their blog how they popped into the Abington Hotel for a cup of tea and respite from the rain. The manager and staff then proceeded to give them a free meal and snacks for their onward journey. Stories like that really warm my heart!
The Clyde Walkway is 40miles long, running between Partick in Glasgow and the Falls of Clyde in South Lanarkshire. Unlike other long distance paths it is close to urban centres with easy access to public transport, but you still get to see some beautiful scenic parts of the county. The route begins in the bustling heart of the city and ends at the Falls of Clyde with our spectacular waterfalls. It can be walked in either direction and for anyone who is starting out with long distance walking – this one would be perfect!
Laura Preston – Scottish Wildlife Trust, Falls of Clyde Ranger
Help support our vital work and join us today!
Help protect Scotland's wildlife
Our work to save Scotland's wildlife is made possible thanks to the generosity of our members and supporters.
Join today from just £3 a month to help protect the species you love.
---
Preface
This week I had the pleasure of meeting a lovely couple, Dave and Dot who are walking from Lands End to John o'Groats. They have walked over 800 miles in …