Unexpected news from Senegal!
As many of you will no doubt be aware, staff and volunteers from the Rutland Osprey Project have recently returned from a trip to the Gambia and Senegal. Since 2011 the Rutland team have made an annual visit to West Africa as part of their Osprey Flyways Project – a groundbreaking education project working with schools in the Gambia, based around the incredible story of osprey migration.
During the latter part of this year's trip staff members Paul Stammers, John Wright and Kayleigh Brookes travelled to Lompoul sur Mer in western Senegal – an area they had visited on a previous visit to locate 30(05), a satellite tagged female bird from Rutland who overwinters there. They were successful in relocating 30(05) amongst many other ospreys, including a bird very well know to us… Blue YD!
For those of you who don't know or remember the story of Blue YD here's a quick summary… Blue YD is a 3-year old male bird who was ringed and tagged in July 2012 at one of the Scottish Wildlife Trust's reserves near Forfar in Angus. He successfully migrated to West Africa that autumn and we were able to follow his movements over the following 18 months. Unfortunately his tag stopped transmitting in May 2014 at which point he was in North Yorkshire, having undertaken his first return migration to the UK.
Despite a number of subsequent possible sightings of a blue ringed, tagged bird in the area, we didn't know what had happened to him. That is until August 2015 when he was spotted alive and well on the Eden estuary near St Andrews! So when Tim Mackrill from the Rutland Osprey Project contacted us with the news that Blue YD had been sighted on 18th January near Lompoul we were overjoyed.
John Wright has very kindly agreed to us sharing the following account and photos of Blue YD and Lompoul with you.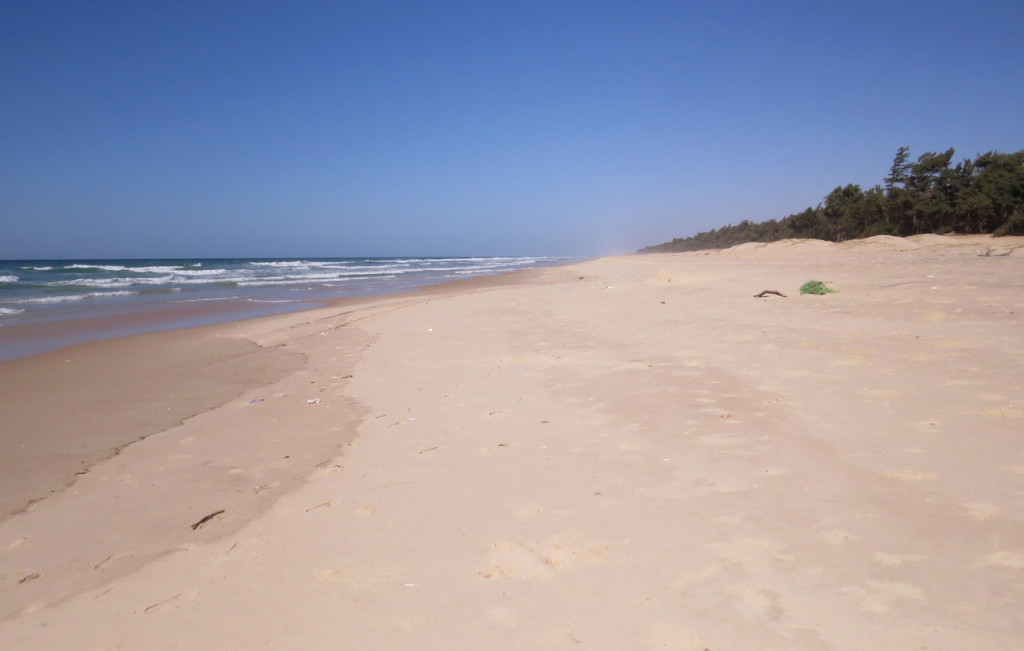 "It is the second visit I have made to Lompoul sur Mer as one of our sat tagged females also winters on the same beach. Both times I have counted around 100 Ospreys along a 30km stretch of beach, consisting of many German and Scottish birds. It is hard work as you have to drive along the tide line in a 4X4 at low tide and run the risk of seriously getting stuck in the sand or engulfed by the sea…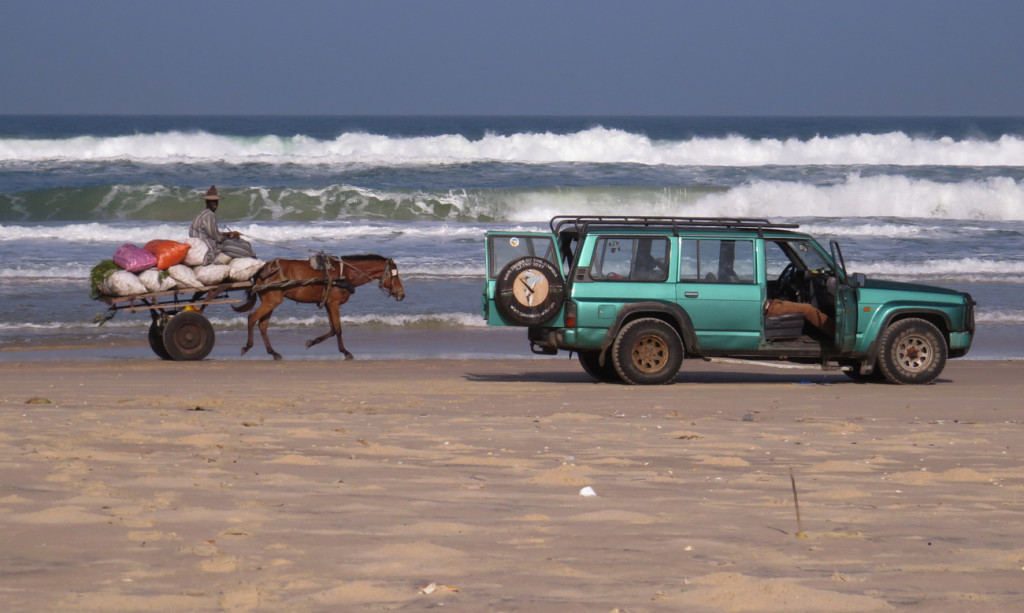 Many of the Ospreys spend the day perched on drift wood along the beach and then night roost in coastal woodland and scrub. The local people grow vegetables within the coastal woodland and use the shoreline as their road to local markets in nearby villages…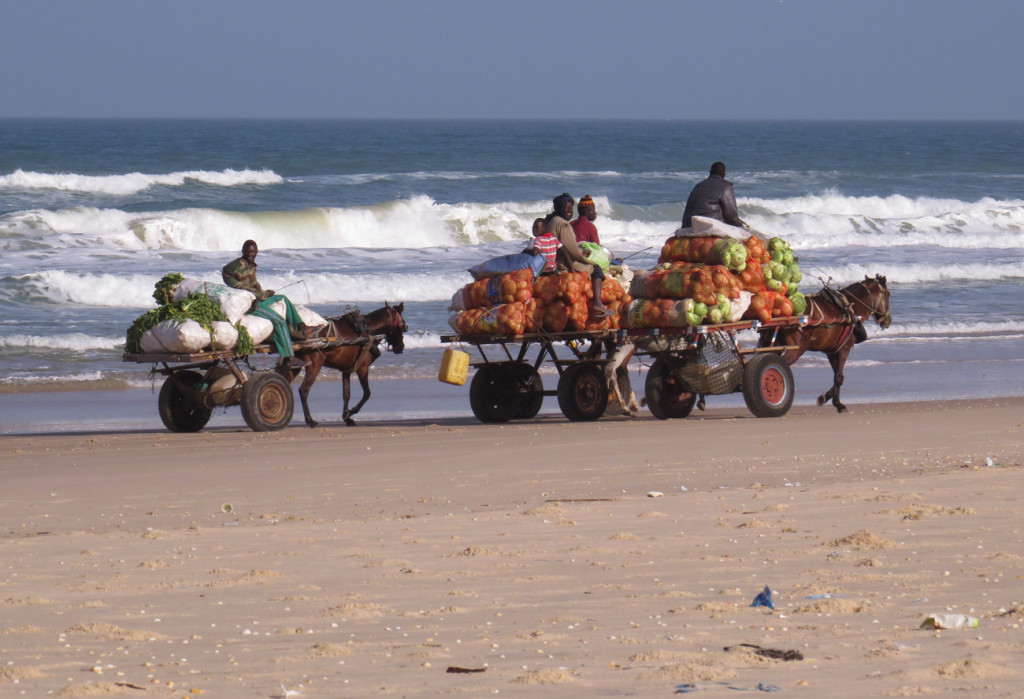 Many Ospreys are quite flighty so I end up reading most colour rings from photos that I take from the (often moving) vehicle."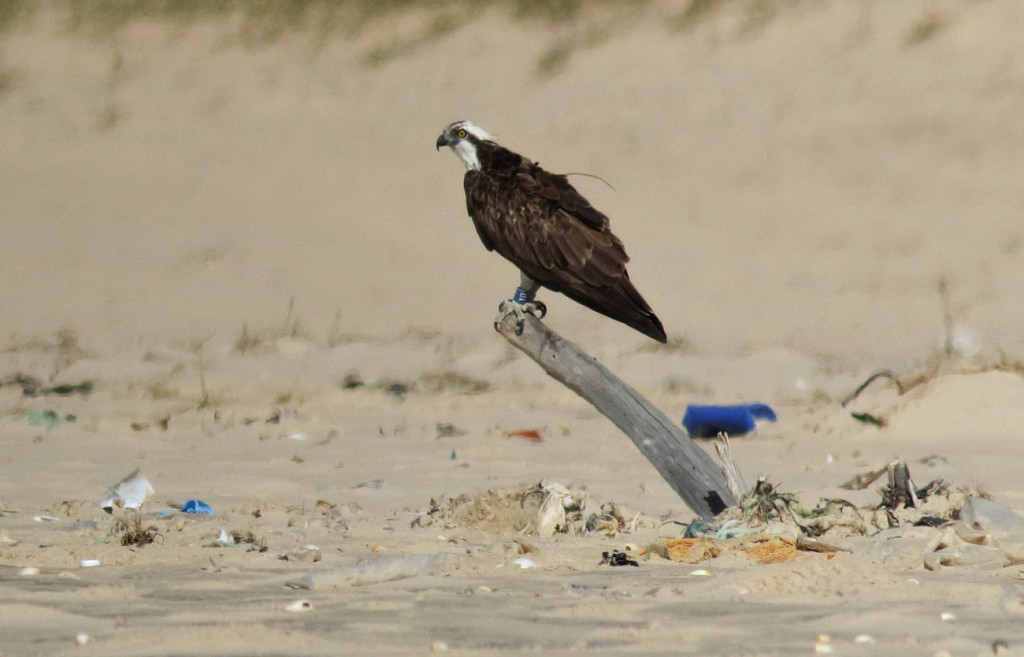 As you can see Blue YD's tag is still clearly attached despite no longer transmitting. The tags are held in place by a biodegradable cotton thread which is sown through the two straps that harness the tag to the bird. This thread will eventually break so at some point in the next few years the tag will fall off.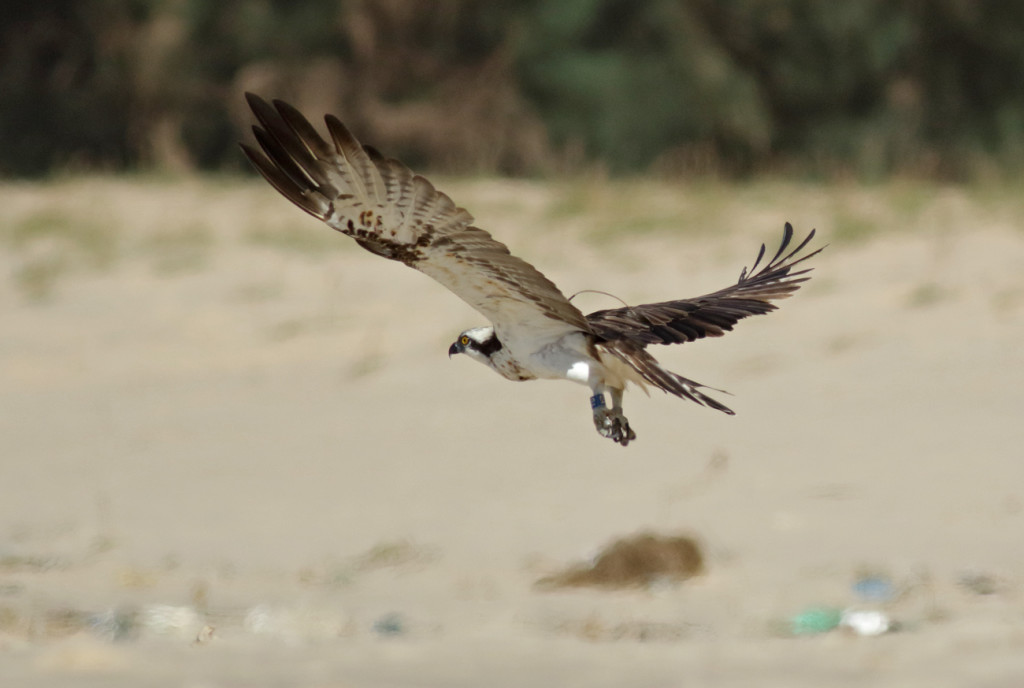 At three years of age Blue YD will by now have established an annual winter roost site which it appears must be in the Lompoul area. It is wonderful to learn more about the life of a bird that we had followed from a fledgling and shows the value of ringing in allowing us to track the life history of individual birds. Perhaps he will be spotted back near St Andrews this summer, hopefully breeding and helping the continued recovery of the osprey population in Scotland.
Our heartfelt thanks go to John and the rest of the Rutland team for sharing this fantastic news with us.
Jonathan
Help protect Scotland's wildlife
Our work to save Scotland's wildlife is made possible thanks to the generosity of our members and supporters.
Join today from just £3 a month to help protect the species you love.
---
Preface
As many of you will no doubt be aware, staff and volunteers from the Rutland Osprey Project have recently returned from a trip to the Gambia and Senegal. Since 2011 the …