Falls of Clyde Recent Sightings 7th-13th July
Hi,
The stretch of the Clyde which runs from the boardwalk to the Visitor Centre provided some great wildlife watching with, 2 grey heron, mallard (2-3 broods), 4 goosander (1 female and 3 juvenile, 8th and 9th), kingfisher (boardwalk, 10th), grey wagtail (Visitor Centre, daily), dipper (Visitor Centre, daily), common hawker (boardwalk, 10th) and otter (occasional early morning reports from boardwalk).
A Family Badger Watch on the 11th produced lengthy views of three rather soggy badgers as well as roe deer, common buzzard, soprano and common pipistrelle bats.
A few goodies in the moth trap took the form of iron prominent, poplar hawkmoth, beautiful golden y, light emerald and peppered moth, however it was a door that produced 'moth of the week' when a red-necked footman was found sheltering at the Visitor Centre (11th).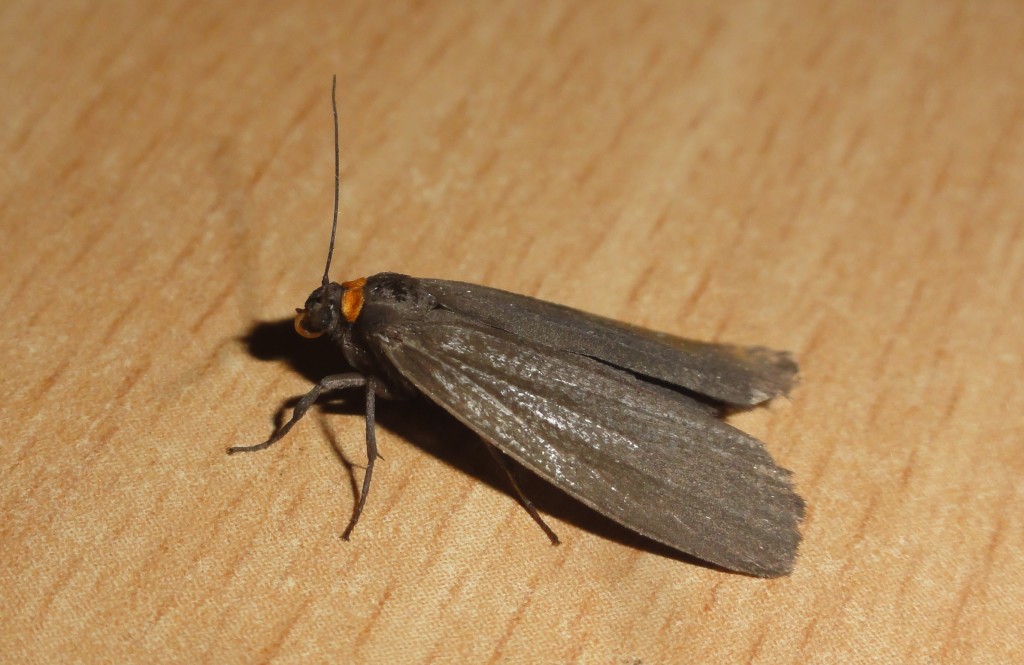 Red-necked footman, scarce in this neck of the woods, is a distinctive species, all black apart from a couple of orange dots around the 'neck' and an orange lower abdomen (C) Adam Jones.
Other interesting sightings included, peregrine falcon (Peregrine Watchpoint, pair seen daily), swallow (8 recently fledged chicks lined up on the fence line, Bonnington Pavilion, 10th), common whitethroat (Bonnington Weir, 10th), jay (Dundaff Linn, 10th), bullfinch (Dundaff Linn, 10th), 2 crossbill (Walled Garden, 10th) and 2 red admiral (near Walled Garden, 9th).
Adam Jones – Scottish Wildlife Trust, Falls of Clyde Seasonal Ranger
Help support our vital work and join us today!
Help protect Scotland's wildlife
Our work to save Scotland's wildlife is made possible thanks to the generosity of our members and supporters.
Join today from just £3 a month to help protect the species you love.
---
Preface
Hi, The stretch of the Clyde which runs from the boardwalk to the Visitor Centre provided some great wildlife watching with, 2 grey heron, mallard (2-3 broods), 4 goosander (1 …