Falls of Clyde Recent Sightings 9th-15th June
Hi,
At the risk of sounding like the uncle or aunt you only ever meet at weddings, "Falls of Clyde you've grown a lot since I last saw you". Vegetation has shot up with the warmer weather and the woodland canopy has now closed over for the summer. Young passerines have also grown quickly with a constant supply of caterpillars from their parents. Recently fledged great spotted woodpecker, blackbird, great tit, coal tit and long-tailed tit were seen on many of our trails. A rookery near the Bonnington Entrance has also fallen silent as this year's chicks spread into the surrounding countryside.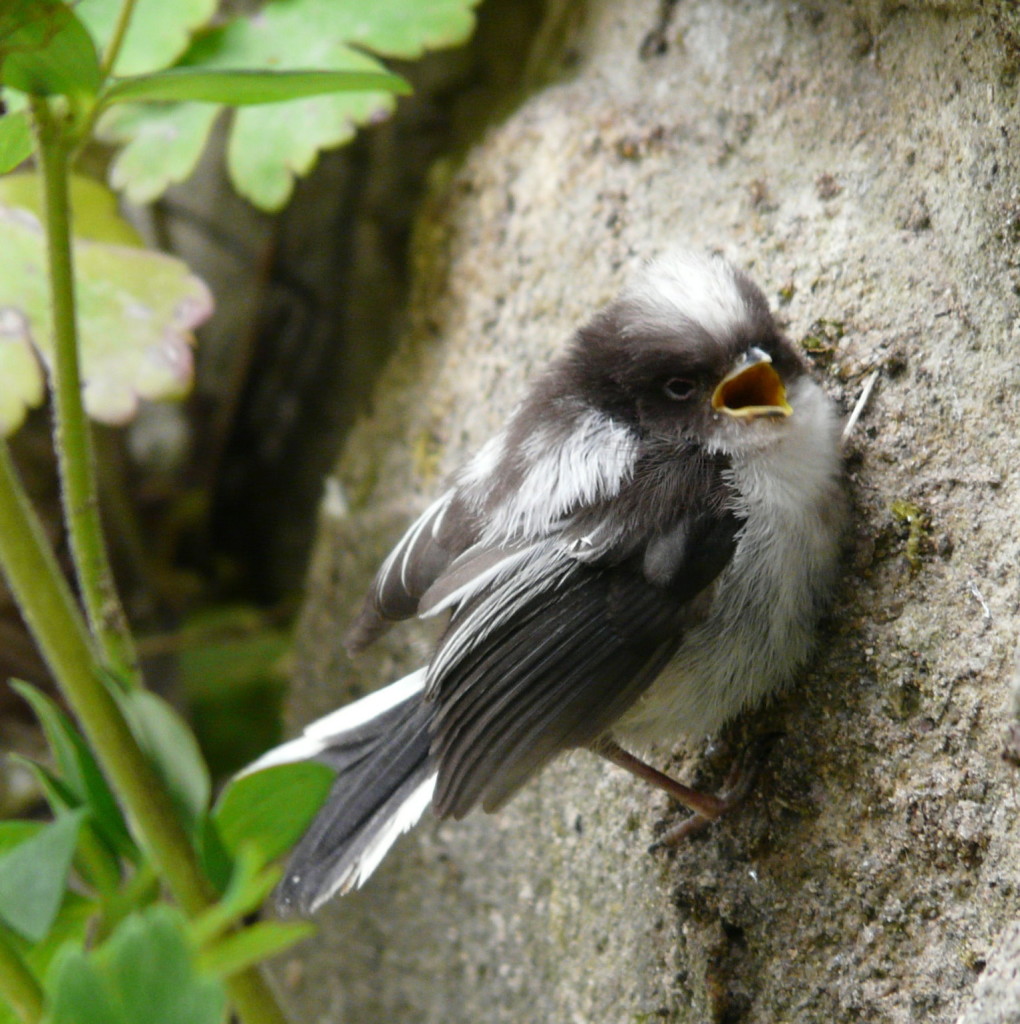 Look out for little 'humbug' long-tailed tit chicks on our woodland trails (C) Shirley Freeman.
A Badger Watch on the 11th produced views of four badgers, including one cub, foraging around the sett with a male blackcap providing the evening's background music.
Interesting flowering plants included, common star-of-Bethlehem (Bonnington Entrance, 11th), bog stitchwort (Bonnington Trail, 14th) and common bistort (Corra Castle).
Night time temperatures reached the magic minimum of 10 degrees for moth trapping, resulting in larger catches which included, nut tree tussock, least black arches, bright-line brown-eye, white ermine and small phoenix.
Other interesting sightings included, 1x roe deer (Woodland Trail, occasional), 1x grey heron (Visitor Centre, daily), 2x common buzzard (Bonnington Weir, daily), peregrine falcon (pair, Peregrine Watch site, occasional), 1x cuckoo (heard singing from Haha, 15th), 4x grey wagtail (Bonnington Weir, 11th), 1x common whitethroat (Bonnington Entrance, daily), 6x raven (2 adults and 4 juvenile, Woodland Trail, 11th), 1x yellowhammer (Haha, 13th) and common toad (croaking along the River Clyde, daily).
Adam Jones – Scottish Wildlife Trust, Falls of Clyde Seasonal Ranger
Help support our vital work and join us today!
Help protect Scotland's wildlife
Our work to save Scotland's wildlife is made possible thanks to the generosity of our members and supporters.
Join today from just £3 a month to help protect the species you love.
---
Preface
Hi, At the risk of sounding like the uncle or aunt you only ever meet at weddings, "Falls of Clyde you've grown a lot since I last saw you". Vegetation …