A simple way to have fun with natural materials. Grab a jar (or even a cauldron) and go on an adventure to see what you wonderfully magical recipes you can make.
Supervision may be required for young children. Remember, potions are for looking at, not drinking.
---
What will you need:
A jar
water
leaves, herbs or petals
---
How to make a nature potion:
Take your jar and fill 3/4 with water.
Add some natural ingredients to your potion from the garden. Or you could go a walk first to collect your materials if you have to go further afield.
Experiment with lovely colours and scents – autumn leaves, pine needles, garden herbs and flower petals work well.
Stir with a stick or a wand.
Note what floats, sinks, dyes the water or even smells.
Try adding vinegar instead of water and topping off with a magic spoonful of bicarbonate of soda… stand back!
---
Follow on ideas:
Come up with the perfect potion recipe and write it in a spell book.
Use a paintbrush to paint your garden with your magical potion.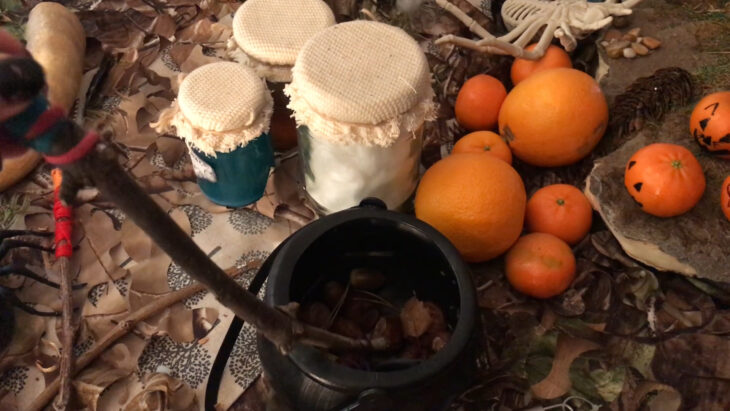 Share photos of your wild potions using #DiscoverLearnPlay
This activity was created as part of our annual Halloween celebrations at