This storm in a jar not only shows you what a tornado looks like but is also a great tool for mindfulness. Watch the natural confetti swirl around and then settle to the bottom…so mesmerising and calming!
Don't be afraid to experiment: what natural items float, sink or swirl more? You can even add some colour, by smashing up some grass to make a green juice. Get creative and let your imagination swirl!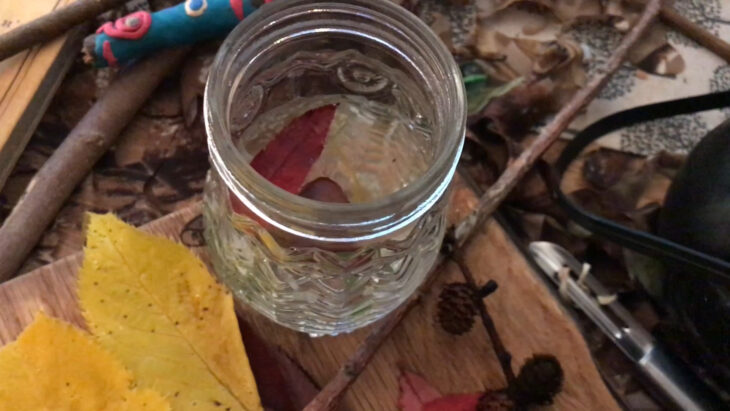 ---
What you will need:
Leaves and flowers/petals
A clean jar with a lid
Water
Hole punch (optional)
---
How to make your storm in a jar:
Gather leaves and flowers from your garden or on a walk. Remember to get permission before picking flowers and be careful not to cause damage.
Rip up leaves or even use a hole punch to make your own natural confetti (much better for the environment)
Fill your jar 3/4 full of water.
Add in your natural confetti
Close the lid and twist the jar in a circular motion to swirl the water and see a vortex like a tornado form in the centre of the jar.
Share your photos using #DiscoverLearnPlay
This activity was created as part of our annual Halloween celebrations at