The osprey is one of Scotland's most iconic birds of prey. These birds fly a huge distance to spend summers in Scotland, and once the breeding season is over they migrate back to West Africa for the winter.
Ospreys usually nest near areas of water, like rivers and lochs. This is because they eat fish! You can spot an osprey by looking for its size, colour and behaviour. Their plumage (feathers) is brown and white, they have a yellow eye, talons to catch fish with, and a huge wingspan – up to 1.8 metres!
Now that you know what an osprey looks like, why not colour one in? Have a go at one of these colouring sheets and share your art work with us during World Osprey Week. We'd love to see them!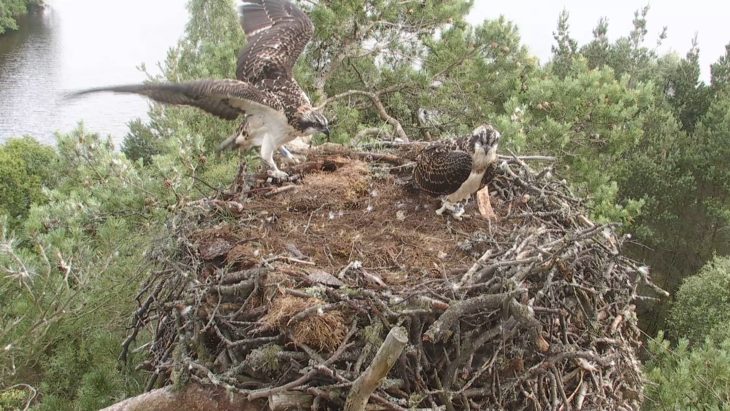 ---
What you will need:
Plain paper
A printer
Crayons or felt tip pens
---
How to colour in your osprey:
Choose one of the colouring sheets on this page
Press print
Get colouring!
Share your pictures using #DiscoverLearnPlay
This activity was developed for World Osprey Week by Leicestershire and Rutland Wildlife Trust and Birds of Poole Harbour.
The Scottish Wildlife Trust is pleased to be a partner in World Osprey Week. Find out more about ospreys.