A wildlife pond is one of the best things you can add to your garden, and you'll be amazed how much wildlife even a small pond can support. From insects to amphibians, plants to birds – almost all garden life and every part of the food chain will benefit from a water source.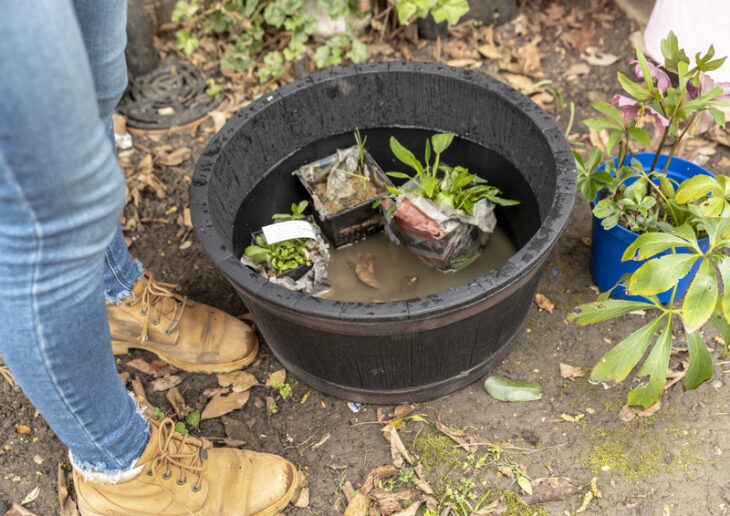 ---
What you will need:
An old bucket or watertight container
A spade
Sand
Old bricks, rocks or pebbles
Native pondweed or other pond plants
---
How to build your mini wildlife pond:
Dig a hole deep enough to hold the bucket or container.
Remove any sharp rocks and line the bottom of the hole with sand.
Place the bucket into the hole, filling in any gaps around the edges with soil.
Make a pile of rocks going up one side of the bucket – this will help animals get in and out of the pond.
Scatter the pebbles into the bucket and add in your pond plants.
Fill the bucket with rainwater (not tap water).
Over the next few weeks, check your pond regularly to see if it needs topping up and to see the wildlife that it has attracted.
Share your photos using #DiscoverLearnPlay