The first of tens of thousands of pink-footed geese have touched down at Montrose Basin Wildlife Reserve in Angus.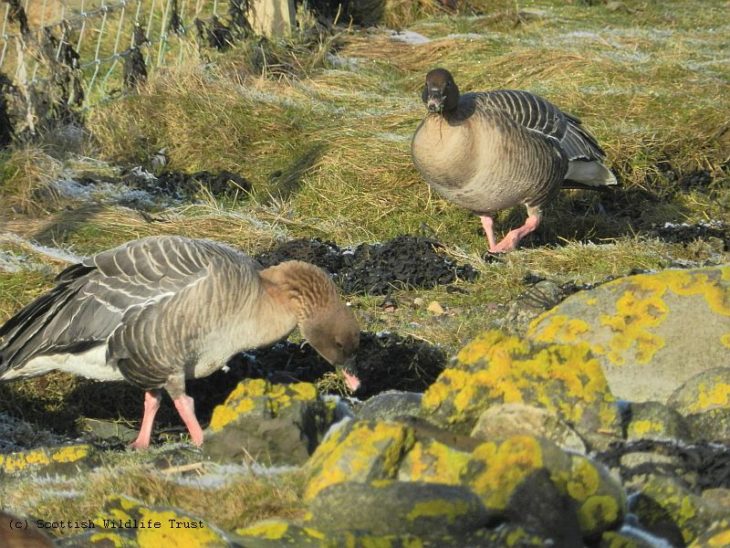 These birds have arrived from Iceland following an incredible 1,200km migration. Numbers have been rising for several years, and in October 2017 an incredible 90,000 geese were recorded on the reserve.
Our Ranger Anna Cheshier said: "Now that the first few hundred pink-footed geese have arrived we'd expect them to come in very quickly, with their numbers peaking in mid-October. Montrose Basin is internationally important for these birds, with around one-fifth of the world's population wintering or passing through the reserve each year."
Discover pink-feet in October 
Thanks to players of People's Postcode Lottery we're holding special events in October to help you learn more about pink-footed geese.
Montrose Basin Visitor Centre Visitor Centre is open daily from 10.30am – 5pm until Tuesday 1 November, when opening hours change to Friday to Monday 10.30am – 4pm.
A limited number of tickets are available for our People's Postcode Lottery Goose Breakfast on the morning of Sunday 8 October, and 'A Gabble about Geese', an informative talk by Montrose Basin Ranger Anna Cheshier takes place on Friday 22 October. Booking is essential for both events.