Newcastleton Wildlife Watch Group has been named Group of the Year 2016.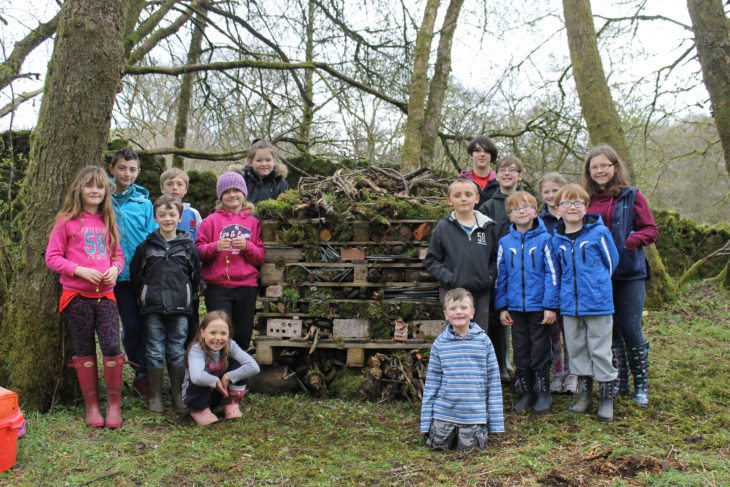 The group is an after school club that has met every Friday since 2013. Most of the members are aged 5-12, with a number of young people aged from 14-20 also taking a leadership role. They won the award by impressing a panel of expert judges with their enthusiasm for the natural world.
Our People and Wildlife Officer Catherine Leatherland said: "The judges were blown away with the entry and a number even asked if they could join the group! Newcastleton Wildlife Watch is a shining example of how to engage young people with the outdoors, by giving them a say in planning sessions and involving them fully in their activities."
In 2016 they took part in a wide range of activities including guddling for fish on Liddel Water, building bug hotels, and maintaining a wildlife-friendly garden in the grounds of the village primary school.
Leader Wendy Patterson said: "Our group gives youngsters an opportunity to re-connect with nature. Not only are they learning about their local wild places and how to conserve our native wildlife, they are all learning life skills like cooking on an open fire, safe tool use, problem solving and team work.
"The youngsters that come are really enthusiastic, I'm hoping when they are older and have their own families this knowledge of how to care and respect nature will be passed on to the next generation."
Member Abigail Anderson (aged 14) said: "Wildlife Watch has helped me to appreciate wildlife and wild places much more. Helping out makes me feel good and I hope those I help feel the same. It's nice to be able to see the effects of things we have done in our wild places and those places where we have helped like the new raised beds in the park and tidying up the primary school grounds for everyone to enjoy."
Wildlife Watch is The Wildlife Trusts' branch for its junior members. There are more than 200 regular nature clubs for children across the UK, with Newcastleton Wildlife Watch being one of the 33 successful groups managed by the Scottish Wildlife Trust. The clubs offer a chance for children to learn about and explore the natural world in a fun and friendly environment, and are open to both members and non-members of the Trust.