The Trust is supporting Scottish Water's Nature Calls campaign, which has been created to raise awareness of the link between what goes down the drain and what ends up in our seas.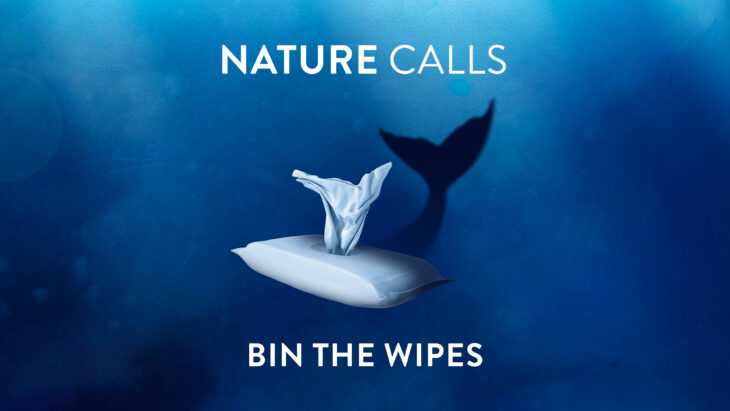 Flushing plastic items down the loo is a significant cause of the marine pollution that is gathering in our seas and on Scotland's beaches. Once at sea these items can cause serious harm, both by entangling marine life and being mistaken for food. Wet wipes, sanitary towels and disposable nappies are just some of the products that enter the sea through drains and sewers.
Reducing marine pollution, including plastics, is one of the 50 things we think would most help Scotland's wildlife. One of the best things individuals can do to reduce the amount of plastic waste in our seas is to ensure only the 'Three Ps' – pee, poo and paper, are flushed down the toilet.
Our Living Seas Manager Dr Sam Collin says: "The Scottish Wildlife Trust has long advocated for a healthy and productive marine environment, and to achieve this requires action in urban and rural areas, as well as along our coasts and out to sea.
"Scottish Water's Nature Calls campaign highlights the important, yet largely unrecognised, challenge of managing household waste, in particular what we put down our drains. Drains provide a link between our homes and the sea, and it is vital we don't put anything down them that could cause harm to marine life.
"The marine life in Scotland's seas is spectacular and it is our responsibility to protect it. Stopping the disposal of harmful waste and reducing our use of single-use plastics are small actions that everyone can take, which collectively can result in a big benefit for our marine life."
Find out more about the Nature Calls campaign
Read more
Blog: 50 for the Future – Reduce Marine Pollution