People power: Seven Cs to save the seven seas 
There are a lot of ways that we can act, individually or collaboratively, to connect more strongly with our seas whilst simultaneously protecting them. If you're reading this blog post, chances are you are someone who wants to do either or both of these things.
Speaking directly to you, I say go for it; Whether you feel like dipping your toe or diving right in (puns intended), you can and will make a difference. So, here are some of our favourite ways to 'seas' the day to protect our precious seas! They're 'shore' to make a difference!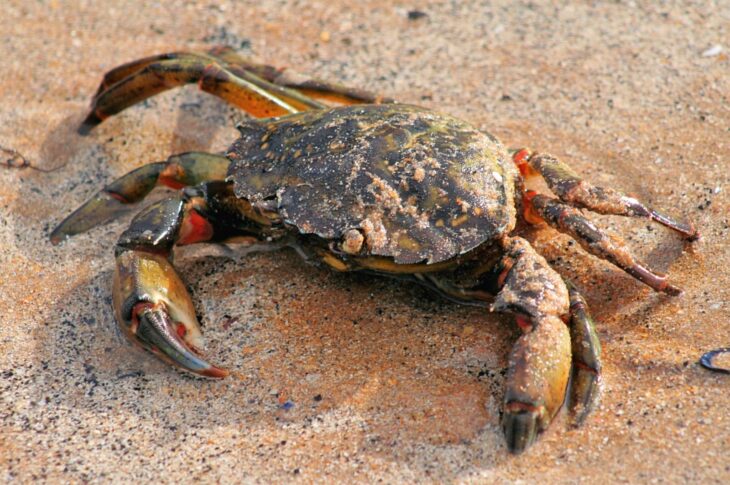 1. Citizen science
Gone are the days that science was left to the scientists! Why not check out iRecord; by using this app to record the wildlife you spot, sightings end up on the National Biodiversity Network Atlas which means that environmental decision makers can take species distribution into account when making planning decisions.
Why not visit one of our snorkel trail sites and share what you found in rockpools or in the water while snorkelling! Another great place to log your snorkel sightings is via SeaSearch. If you prefer to do citizen science from home, Zooniverse is a great option. From analysing whale song to photo identification of manatees, you'll find a wide range of projects to support.  
2. Challenge your perceptions
One of the most exciting yet equally daunting things about the marine environment is accepting that there is a lot we don't yet know about it. With this uncertainty lies a lot of opportunity, not to mention exciting questions and conversations. Listen to other people's views on marine issues, while opening your eyes and mind to innovative ocean solutions!
The efforts of The Ocean Cleanup are a great example as they tackle the Great Pacific Garbage Patch, the biggest accumulation of ocean plastic in the world. Try attending virtual or live events, explore the fantastic amount of marine education resources out there or even contact a group to ask more questions about their work. Step out your comfort zone a little and you'll be surprised how much you learn.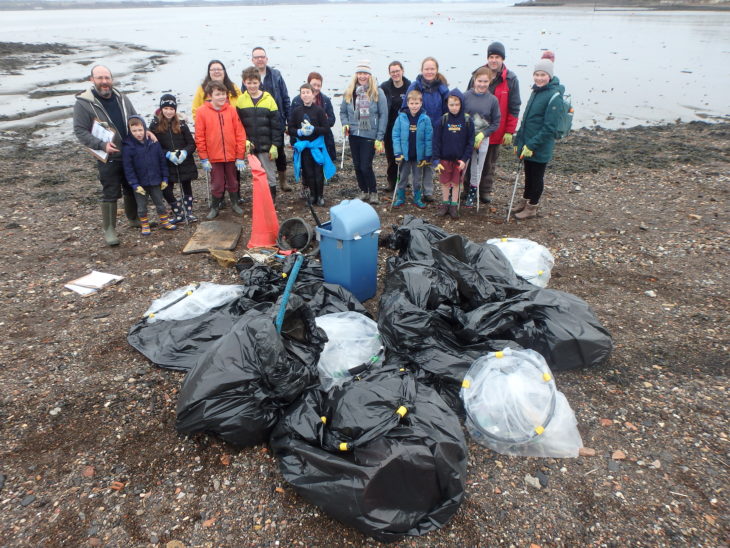 3. Conscious consumers
Governments and big businesses have key roles to play in creating a circular economy, where we move firmly away from single-use products. However, we hold a great deal of power in driving consumer demand towards sustainable options. With about 10 million tonnes of litter ending up in our oceans every year, even small changes will make a difference. Whether it's cutting back on single-use plastics, re-using items and recycling properly, there is a lot we can do by gradually adjusting our day-to-day routines. Sunnyside Primary's Drain Campaign reminds us only "three P's" should be flushed down our toilets (pee, poo and paper). 
This, coupled with a move away from fast-fashion, can reduce the amount of microplastic building up in our seas, and in the seafood we eat! Considering seafood, the Marine Conservation Society's 'Good Fish Guide' will point you in the right direction by highlighting sustainable 'best choice' species to eat, and which we should avoid. Next time you visit the chippy or the supermarket seafood counter, why not ask where and how their seafood was sourced?  
4. Campaigns
Spread the word! Calls to action can be incredibly powerful, especially coming directly from affected individuals and communities. Petitions are a great way to showcase collective interest in an issue, grabbing the attention of local councils, businesses and government. To encourage support around a campaign, pledges can be really engaging (e.g. Unblocktober where people pledge to improve their household drain habits to improve the health of watercourses and seas).
Writing to your local MSP can raise awareness and spark conversation, as can asking businesses about their sustainable practices. In particular, the power of youth voice should never be underestimated. Young people want to, and deserve to be, a part of the conversations that shape their futures and should be encouraged to get involved in this.  
5. Community co-design 
There are lots of incredible examples of communities effecting positive and powerful change, for both the local environment and the people who live there. Specifically, co-design describes a highly collaborative way of working, used to enhance collective impact. Our friends at the Community of Arran Seabed Trust (COAST) are great advocates of this. A community-led organisation, COAST was established by residents who were concerned by how destructive fishing practices were depleting marine wildlife and damaging marine ecosystems.
After celebrating the establishment of Scotland's first No Take Zone in 2008, they demonstrated the power of community co-design by consulting closely with communities, divers and academics to develop a Marine Protected Area proposal for the South Arran Sea. In 2014, this became the first and only community-developed Marine Protected Area in the country! COAST continue to inspire us all in their efforts to safeguard seas, including supporting other communities to develop similar proposals and working with government to ensure communities are legally recognised as key stakeholders in the management of our seas.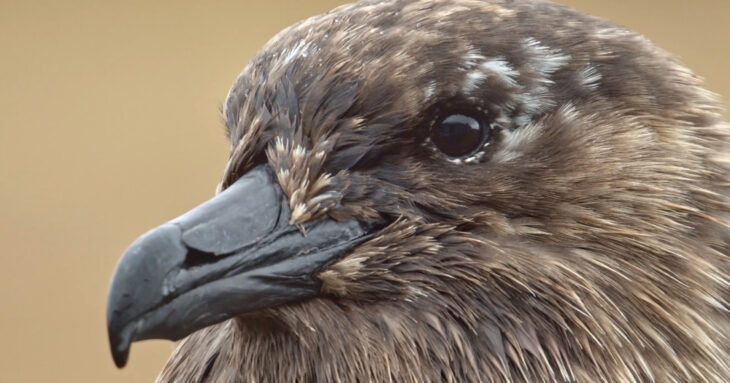 6. Creativity
There are lots of fun, innovative ways to connect with the marine environment, whilst taking action to protect it. Scotland's marine environment continues to influence our culture and there are a great many ways you can explore these links, including art, drama, dance, poetry, music, story-telling, the list goes on! 2022 has been declared Scotland's Year of Stories, so now is the perfect time to get creative and dive into ocean tales! It's useful to think about our diverse ties to the marine environment, from supporting livelihoods through fisheries and marine industry to creating recreational opportunities. 
Why not check out our collaboration with Sea Power on their fantastic track Great Skua! By highlighting the decline of seabirds by almost 50%, we are raising awareness as part of our #HelpNatureHelpUs campaign to draw attention to the need to address the climate and biodiversity crises together. 
7. Cherish it
It has arguably never been more important to recognise the value of our marine environment and encourage others to do so too. Sir David Attenborough famously said, "No one will protect what they don't care about, and no one will care about what they have never experienced". This can pose a real challenge for marine protection, since the coast isn't on everyone's doorsteps and we rarely see what's going on underwater. However, regardless of where we are in Scotland, our ties to the marine environment are indisputable and diverse. By recognising and nurturing this connection, we can be a force for nature. 
Start by considering the words, thoughts, feelings and questions that spring to mind when you think about the ocean. Consider not just how the ocean impacts you, but how you impact upon it and you will begin to map a growing web of your connectivity to the sea. When you can get to the coast, take a closer look at what you find there! Go rock-pooling, do a shore safari, a beach clean, and practice safe snorkelling at one of our fantastic snorkel trail sites, where you'll be amazed at what you find. Let us know how you got on by tagging us on Facebook. 
Thanks for checking out our seven Cs to save the seven seas! We'd love to hear how you enjoy connecting with and protecting our oceans; tag us on Facebook, on Twitter and follow our pages for updates!  
Elouise Cartner, Living Seas Public Engagement Officer
Help protect Scotland's wildlife
Our work to save Scotland's wildlife is made possible thanks to the generosity of our members and supporters.
Join today from just £3 a month to help protect the species you love.
---
Preface
There are a lot of ways that we can act, individually or collaboratively, to connect more strongly with our seas whilst simultaneously protecting them. If you're reading this blog post, …