Volunteers from People's Postcode Lottery gave the Scottish Wildlife Trust a hand to manage the wildflower meadow at Jupiter Urban Wildlife Centre in Grangemouth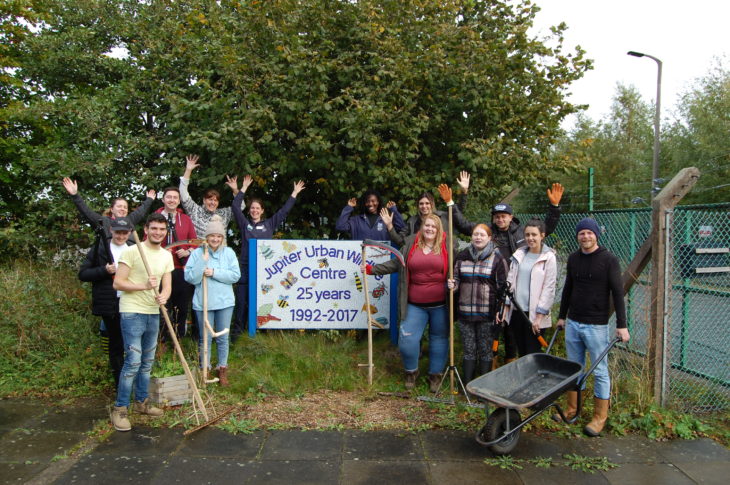 The volunteers cut the meadow with scythes, raked up vegetation and cut back tree branches as well as enjoying a guided tour of the centre, which is an oasis for urban wildlife.
Clare Toner, Falkirk Ranger, Scottish Wildlife Trust said: "Wildflower meadows are a vital part of our biodiversity. They support a wide range of pollinating insects as well as rare plants including orchids.
Sadly they are an increasingly rare habitat. In the UK we've lost around 98% of them since the Second World War.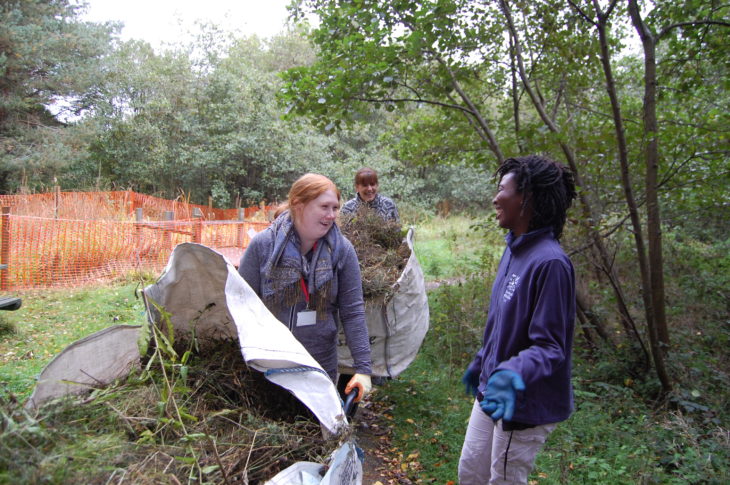 "Wildflowers need poor soil to thrive so we cut our meadow each year in autumn and remove and compost the cuttings. This ensures nutrients are regularly removed so our meadow remains species-rich and colourful each year.
"I was really impressed with the effort put in by the volunteers from People's Postcode Lottery. They worked really hard and their visit was also a great way to show them how their players support is helping us inspire people through our work at the centre."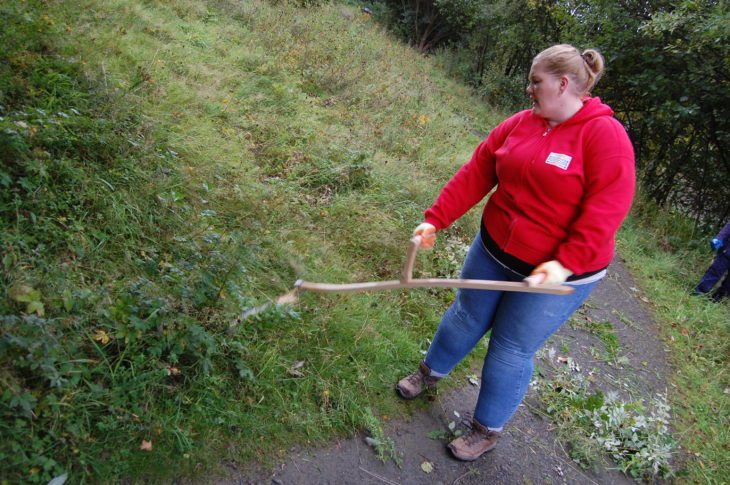 The Scottish Wildlife Trust has been supported by players of People's Postcode Lottery since 2008. Players have raised more than £5 million for our work.