The UK and devolved governments are consulting on a new draft National Action Plan for pesticides, which is designed to deliver on commitments to reduce pesticide use, and identify areas where action can be more ambitious in the future.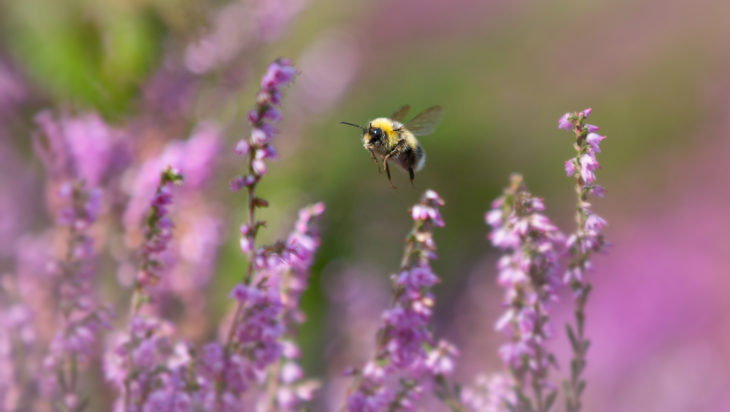 Current rates of decline could lead to the extinction of 41% of the world's insect species over the next few decades.
We all benefit from thriving insect populations. They play critical roles in the ecosystem and support wider biodiversity as huge numbers of species from bats and birds to amphibians, small mammals and fish rely on them for food. They also put food on our tables, as 85% of Europe's crops are pollinated by insects.
Sadly, insects are under threat. Buglife's No Insectinction report highlights recent studies which show how 41% of the world's insect species could become extinct over the next few decades. This crisis is fuelled by a number of threats, namely habitat loss and degradation, climate change, pollution and pesticide use.
Reducing pesticide use and promoting natural pest control (known as integrated pest management) to help slow the decline in insects is one of the 50 key things we believe needs to happen in the next 50 years to benefit people and wildlife.
The NAP consultation is a chance to secure a stronger commitment to alternatives to pesticides, and to phasing out pesticides over the long term.
Help insects by responding to the consultation by Friday 26 February.