The Scottish Wildlife Trust and the Royal Zoological Society of Scotland (RZSS), in partnership with the Mammal Society, are asking people to get involved with beaver conservation by reporting the signs of beavers that they see around the country.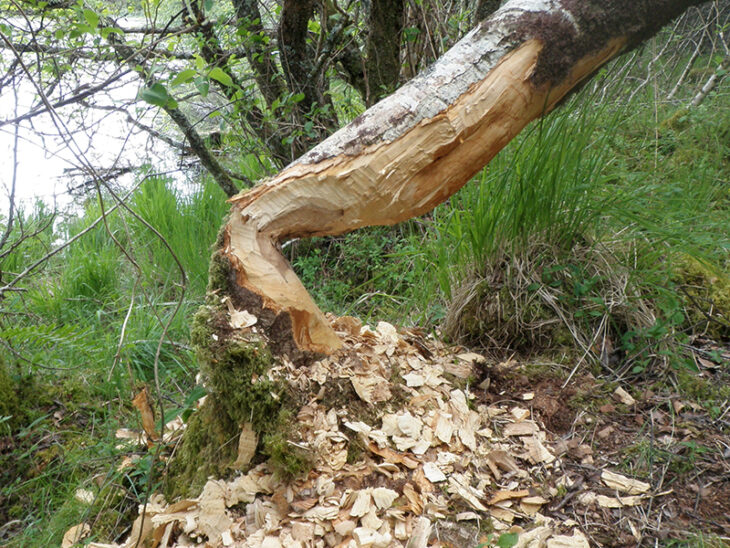 Tracking these important ecosystem engineers as they spread across Scotland is vital, both for their future conservation and to help inform where further expert surveys should take place.
Thanks to the Mammal Society's free Mammal Mapper app, available to download from the App Store and Google Play, anyone with a smart phone can easily record and report beaver signs and sightings while out and about.
"Tracking beaver signs is one of the most important things that people can do to help understand whether we have a thriving and expanding population in Scotland.

Gill Dowse, Knowledge & Evidence Manager
Gill Dowse, the Trust's Knowledge & Evidence Manager said: "Tracking beaver signs is one of the most important things that people can do to help understand whether we have a thriving and expanding population in Scotland. Beavers have been absent from Scotland for more than 400 years and their return offers huge benefits for biodiversity and for society. While it's encouraging that they are breeding in Scotland and slowly spreading out into new territories, they still need our help.
"Mapping their signs can help to inform where additional introductions could take place to support a healthier population based on a larger number of animals. It can also help us understand what impact licensed lethal control is having on their range."
Scotland's beavers are concentrated in Knapdale Forest in Argyll and in the River Tay catchment. Populations are gradually expanding from Tayside, with recent sightings of beavers being reported in the River Forth around Stirling and Fallin, and as far afield as Loch Lomond and Glasgow.
Beavers are most active around dawn and dusk, so field signs are often more obvious than the animals themselves. The tell-tale clues of the presence of beavers include gnawed and felled trees with a characteristic pencil shape as well as dams and lodges. Freshly gnawed wood will often appear bright orange, making it stand out against the background.
Find out how to record your beaver sightings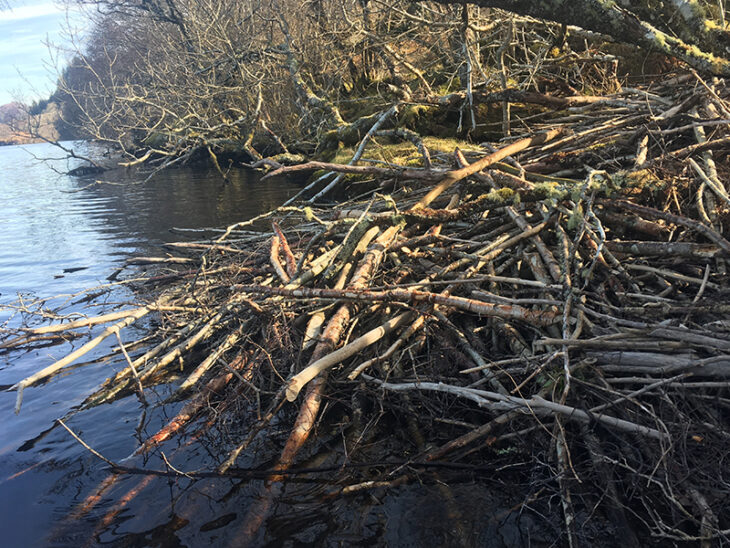 Dr Helen Taylor, Conservation Programme Manager, RZSS said: "Recording signs of the wildlife around us is easy and fun. It's also something people can do to help wildlife at the same as going out for a family walk, or visiting the shops. Some of the beaver signs we are asking people to look out for include gnawed trees and branches, beaver lodges and dams and, of course, the animals themselves!
"We want to see a healthy and thriving population of beavers across Scotland. Every field sign that is recorded on the free Mammal Mapper app helps to build up a greater understanding of where these amazing animals are living in Scotland. It only takes a few seconds to record a sign or sighting on the app, and it will make a difference to the future conservation of Scotland's beavers."
Prof Fiona Mathews, Chair of the Mammal Society said: "Our Red List of Britain's mammals, published in July, identified a quarter of Scotland's mammals as being at risk of extinction. Beavers are classed as Endangered, despite the success of reintroductions, because their populations are still localised and fragmented. Conserving beavers can bring a wide range of benefits to other species and help to restore damaged ecosystems.
"Mapping signs and sightings of beavers using the Mammal Mapper app will help us to understand how far beavers have spread naturally, and to identify areas where they still need our help."
The Trust and the Royal Zoological Society of Scotland are currently working together through the Scottish Beavers partnership to reinforce the original Scottish Beaver Trial population in Knapdale Forest, mid-Argyll. This work is taking place on land managed by Forestry and Land Scotland and has been licensed by NatureScot, which is also coordinating the monitoring requirements at the site.
The Scottish Beaver Trial was the first successful reintroduction of a formerly extinct mammal in the UK. The exhaustive evidence base created through the Trial was instrumental in beavers receiving European protected species status in Scotland in 2019.