The Trust is celebrating milestone support from People's Postcode Lottery players.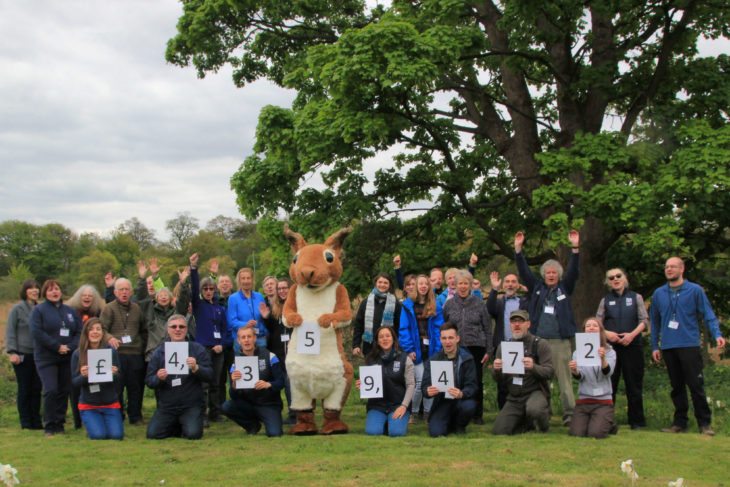 We announced at our recent Volunteers' Weekend that support from players of the charity lottery has reached an amazing £4,359,472.
This funding supports work on our 120 wildlife reserves throughout Scotland, much of which is carried out by volunteers. Players have also supported innovative conservation projects including the Scottish Beaver Trial, the first successful reintroduction of a mammal anywhere in the UK.
Trust Chief Executive Jonny Hughes said: "Continued support from People's Postcode Lottery players makes a huge difference to our work to protect Scotland's wildlife for the future and I can't thank them enough.
"We were fortunate to be one of the first charities in Britain to receive funding from People's Postcode Lottery in 2008. Since that time players have made an invaluable contribution that allows us to manage a network of 120 wildlife reserves, inspire tens of thousands of people at our four visitor centres, and protect iconic species including ospreys, red squirrels and beavers.
Clara Govier, Head of Charities, People's Postcode Lottery, said: "Our players will be delighted that their support for the Scottish Wildlife Trust is making a lasting difference. From bringing back beavers to safeguarding breeding ospreys, the Trust's work is working to protect wildlife all across Scotland."