The Earn Your Stripes project, a partnership between the Trust and the charity Scottish Badgers, has been selected as a finalist in the Pioneering Project category of the 2022 Scottish Charity Awards. The project has also been entered into the People's Choice Award, decided by a public vote which closes on Friday 20 May.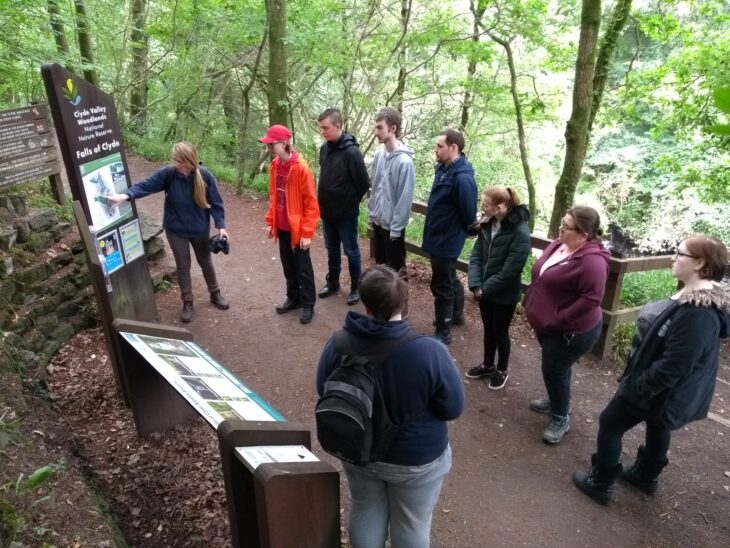 Earn Your Stripes is a skills development project for 16-24 year olds with learning difficulties and/or other barriers affecting their ability to thrive. The project was a partnership between the two charities Scottish Badgers and Scottish Wildlife Trust, funded by The National Lottery Heritage Fund.  
Participants undertook a structured 4-6 week programme where they worked through a series of modules and completed personal challenges such as environmental campaigning, field surveys and digital animation. They were supported through live sessions, supplementary online materials and a mentoring programme. 
Lyndsay Mark, Community Engagement Officer, Scottish Wildlife Trust, says: "Earn Your Stripes has been a truly ground-breaking project in many ways. We have taken an innovative approach throughout the project, from its  design and implementation and through to our partnership working with organisations including such as ENABLE Scotland, Leonard Cheshire, Police Scotland Youth Volunteers, National Autistic Society and Adoption UK.  
"We're really hoping that people will get behind Earn Your Stripes by voting for the project in the People's Choice Award!" 
Elaine Rainey, Programme Manager for Scottish Badgers, says: "It's a dream come true for us to have our work recognised amongst so many other prestigious projects. We have worked so hard over the past few years to bring inclusion into every corner of this skills development project, supporting Scotland's neurodivergent young people with the opportunities they deserve to enable them to champion the environmental causes that matter to them. We are so proud to have successfully achieved this against the backdrop of a global pandemic, and in areas of multiple deprivation where issues are compounded for young people with disabilities."