This autumn there are more ways than ever to experience the spectacle of tens of thousands of massed pink-footed geese at Montrose Basin Visitor Centre & Wildlife Reserve.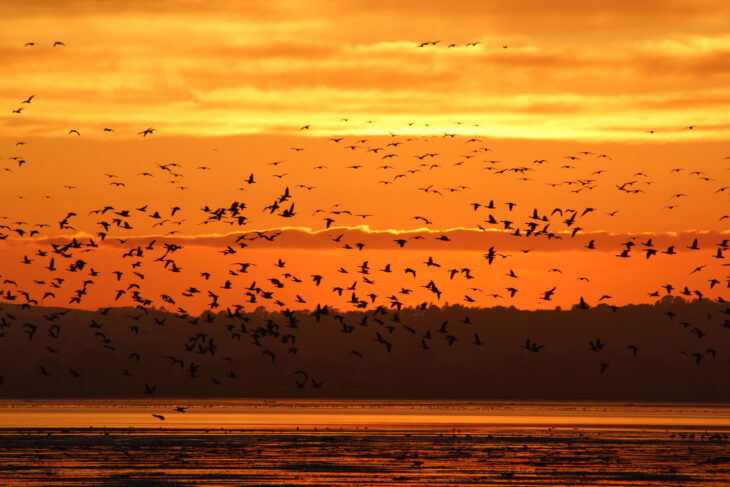 Montrose Basin is an important rest stop for the birds on their southerly migration from Iceland and Greenland. The largest numbers of geese are expected to gather in early to mid-October. Staff at the Basin are already keeping their eyes on the skies, waiting for the first skeins to appear later this month.
The Trust has organised a wide range of indoor, outdoor and virtual events to give people the chance to enjoy an unforgettable wildlife experience. Booking a ticket is essential for all of these popular events.
Rangers from the Scottish Wildlife Trust and ANGUSAlive are hosting Pink Sunset events, where people can wrap up warm and enjoy the spectacle of returning geese with expert guides.
Montrose Basin Visitor Centre is extending its opening hours on selected dates for After-hours Goose Gatherings and an Early-bird Goose Take-off. These events allow people to view the Basin at sunrise and sunset from the cosy surroundings of the centre, with a complimentary hot drink.
And, for the first time, people will be able to watch the sunset over the Basin from the comfort of their own homes during a live-streamed Online Wild Goose Watch.
More information and bookings
After-hours Goose Gathering
Sunday 26 September, 6:30pm
Thursday 7 October, 6pm
Thursday 14 October, 5:45pm
Online Wild Goose Watch
Pink Sunset
Sunday 10 October, 5pm
Sunday 17 October, 4:45pm
Early-bird Goose Take-off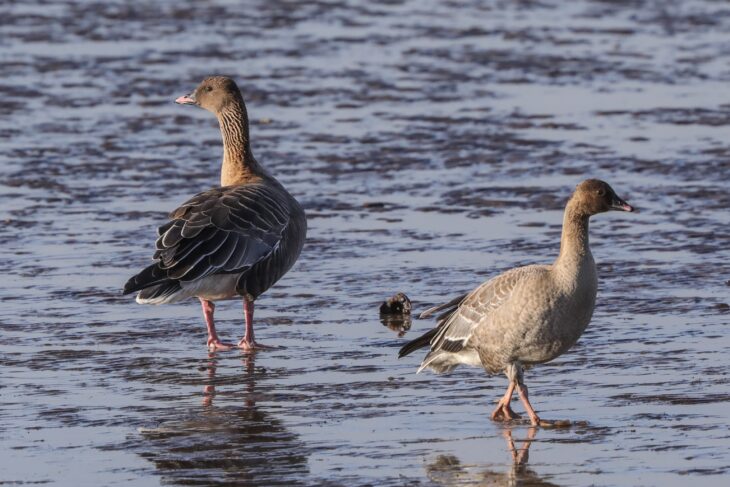 Joanna Peaker, Assistant Manager at Montrose Basin Visitor Centre said: "The gathering of pink-footed geese at the Basin is one of the UK's best wildlife spectacles. It never truly feels like autumn in Montrose until we hear their characteristic calls.
"We're excited to be able to share the spectacle of masses of pink-footed geese taking off from and landing on the Basin in more ways than ever this year. Booking is required for all of our events this autumn, which are designed to give people the best and safest chance of experiencing the unforgettable sights and sounds that we see here at sunrise and sunset.
The Scottish Wildlife Trust's events at Montrose Basin are taking place with support from ANGUSalive and players of People's Postcode Lottery.
Laura Chow, Head of Charities at People's Postcode Lottery, said: "Connecting people with wildlife and raising awareness of Scotland's amazing biodiversity has never been more important. I'm delighted that players of People's Postcode Lottery are helping people to learn about pink-footed geese and the other spectacular species that live on the Basin through these great events organised by the Scottish Wildlife Trust."