Our Action for Nature in Ayrshire project, supported by the ScottishPower Foundation, was nominated in the ScottishPower Foundation Awards 2023. The project was selected in the Community Engagement category for bringing volunteers together on a weekly basis for activities such as tree planting, wildlife surveying and improving paths to enable greater access to nature.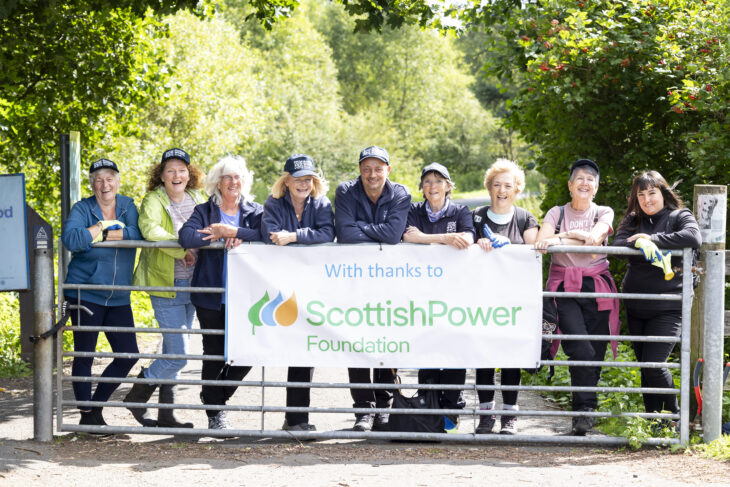 Harry Richards, Ayrshire Community Engagement Officer with the Scottish Wildlife Trust, said: "The volunteers involved in the project are delighted to have been shortlisted by the ScottishPower Foundation for the Community Engagement Award. They enjoy being outdoors helping to manage wildlife reserves, greenspaces and community spaces such as allotments or school gardens. Volunteering is a great way to meet new people, get to know more about wildlife and hear about other community activities."
Harry, who started as a volunteer with the Scottish Wildlife Trust over 17 years ago, offers three regular volunteer groups through funding from the ScottishPower Foundation. The groups on offer are:
Wednesday Weekday Volunteers, 10am – 3pm practical conservation maintenance tasks.
Time out Thursday, 10am – 12pm easy weeding with a walk looking and learning about nature.
Monthly Community Conservation Volunteers, 10am – 2pm first Sunday of every month to assist local community groups.
Additional monthly walks throughout the summer are also led by Harry to encourage more people to learn about the wide range of species from wildflowers to moths that can be found across Ayrshire.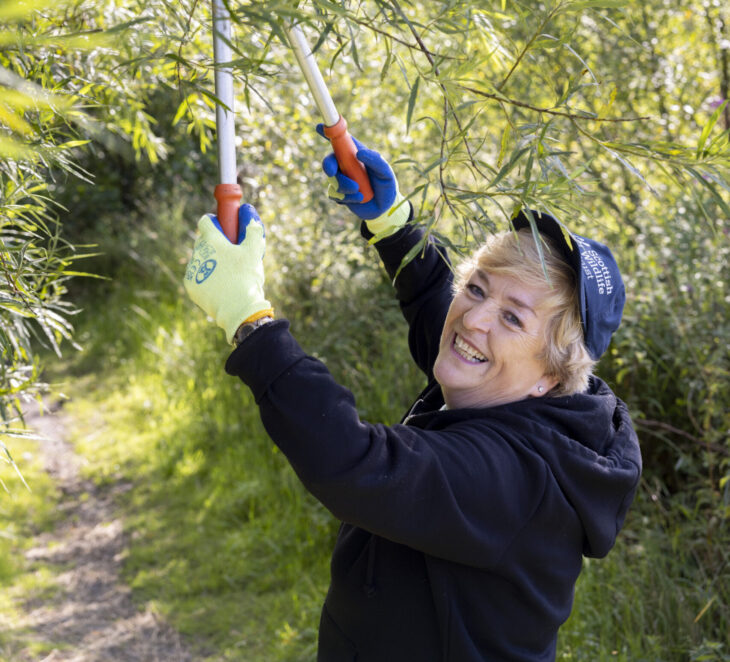 Since retiring 16 years ago, Joan Sloan keeps fit by attending a local low impact exercise class while the Time Out Thursday group has helped her learn about trees, wildflowers and butterflies in the area. She would encourage anyone to come along. She said: "I am so glad a friend recommended I join over four years ago. We have a WhatsApp group to catch up for a coffee and chat after undertaking some light work and a short walk afterwards. I would encourage more people to come along and get outdoors with company. It is time well spent."
Meet more volunteers who are benefiting from our Action for Nature in Ayrshire project here.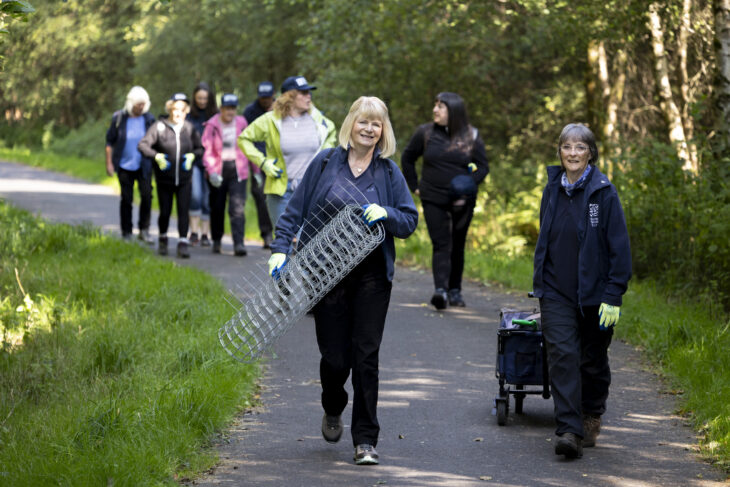 Melanie Hill, Executive Officer and Trustee at the ScottishPower Foundation, said: "As we enter the tenth year of supporting registered charities across the UK, what has become increasingly clear to us is the real-world value of the vital charities that are supporting people and communities across the country.
"This year's shortlisted finalists are inspiring real difference through their work and are cornerstone examples of the positive impact our Foundation funding can make."
Find out more about Action for Nature in Ayrshire on their webpage here and Facebook page here.