The benefits of citizen science data collection campaigns
Our Jupiter Urban Wildlife Reserve Seasonal Ranger, Laura McRedmond, took part in bee walks, butterfly transects and moth catching as part of national citizen science data collection campaigns earlier this year run by the Bumblebee Conservation Trust, Butterfly Conservation, and the National Moth Recording Scheme respectively. She reflects on what they have taught her.
The identification of insects can seem daunting at first to a novice, however, I soon found myself developing a deeper appreciation for our pollinators. My identification skills developed over time and so did my confidence in my ability to aid in the protection of these fascinating animals.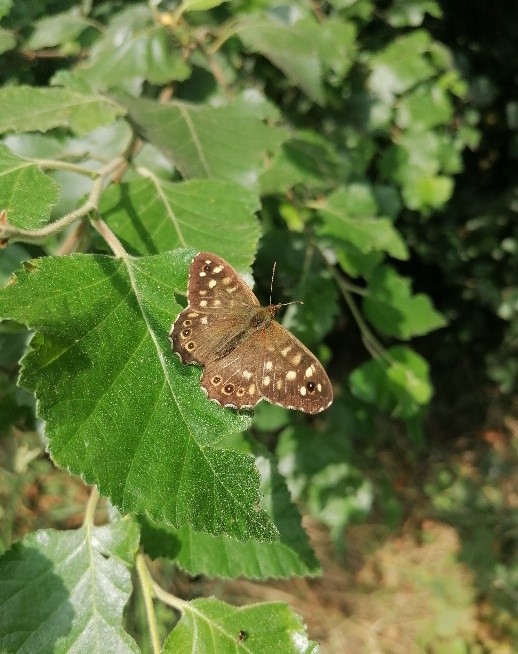 These citizen science initiatives involved walking transects and catching moths in a Robinson trap. In order to maintain pace during transects, I had to walk slowly. Herein lies the second revelation of these walks – many of us spend our lives rushing past bee dances, basking butterflies, and all manner of fascinating insect behaviours. Even outside of data collection, it is never a bad idea to stop and pay close attention to those much smaller than us and the lives they lead around ours. Now whenever I find myself in a sunny spot on a warm day I stop and look around – you never know who might be nearby.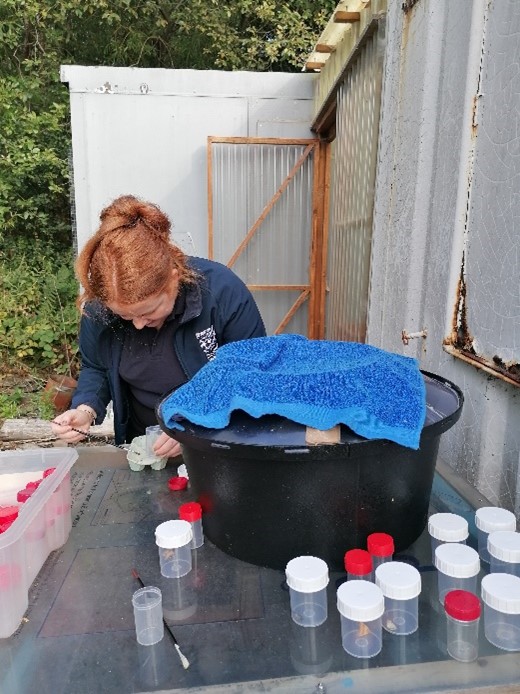 Another citizen science campaign this year – the Big Butterfly Count from Butterfly Conservation enabled younger visitors to the reserve to look out for and record insects. They were asked to stand still for 15 minutes and note down what they saw before submitting their findings online. Initiatives like these are a great way to encourage children to get involved, and those who are interested can get their first taste of data collection from a young age. It also allows parents the opportunity to stop and enjoy nature on a smaller scale – it can be time consuming to take the family on a long hike, but 15 minutes looking for butterflies at the park or local nature reserve is a lot more accessible.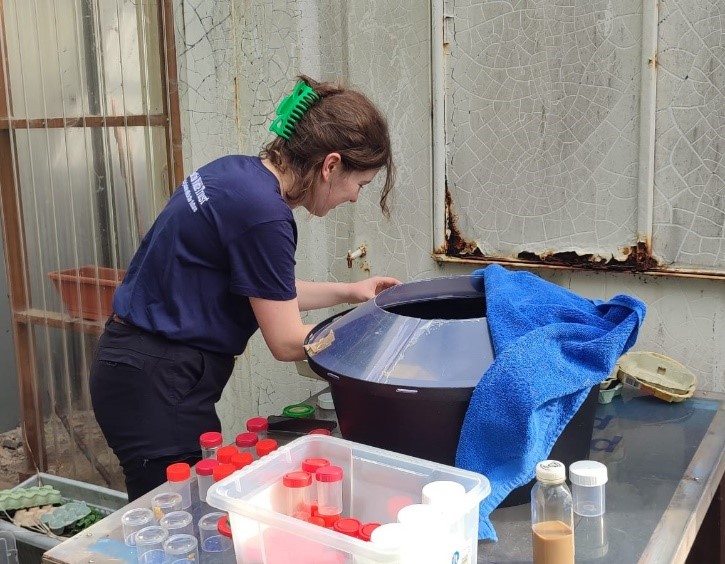 For those of us who don't have a background in monitoring, it can seem almost intimidating at first. At Jupiter Urban Wildlife Reserve we've found that by diving right in we can use these initiatives not only to help in important data collection, but to engage with the public and learn something new ourselves. As the days get shorter and colder and bees and butterflies say their goodbyes for now, I know a few of us will be on the hunt for new ways to get involved in citizen science, and I would encourage anyone curious to do the same.
Find out more about recording species on our website.
Help protect Scotland's wildlife
Our work to save Scotland's wildlife is made possible thanks to the generosity of our members and supporters.
Join today from just £3 a month to help protect the species you love.
---
Preface
Our Jupiter Urban Wildlife Reserve Seasonal Ranger, Laura McRedmond, took part in bee walks, butterfly transects and moth catching as part of national citizen science data collection campaigns earlier this …